Advertorial • 31.03.2022
More convenience and control at the checkout
With flexible self-service solutions from Toshiba, today as well as tomorrow customers have a choice when paying
The demands on retailers can change quickly. The last two years have shown that government regulations as well as customer expectations have made it necessary to constantly rethink and adapt store operations.
Supplier

Carl-Schurz-Str. 7
41460 Neuss
Germany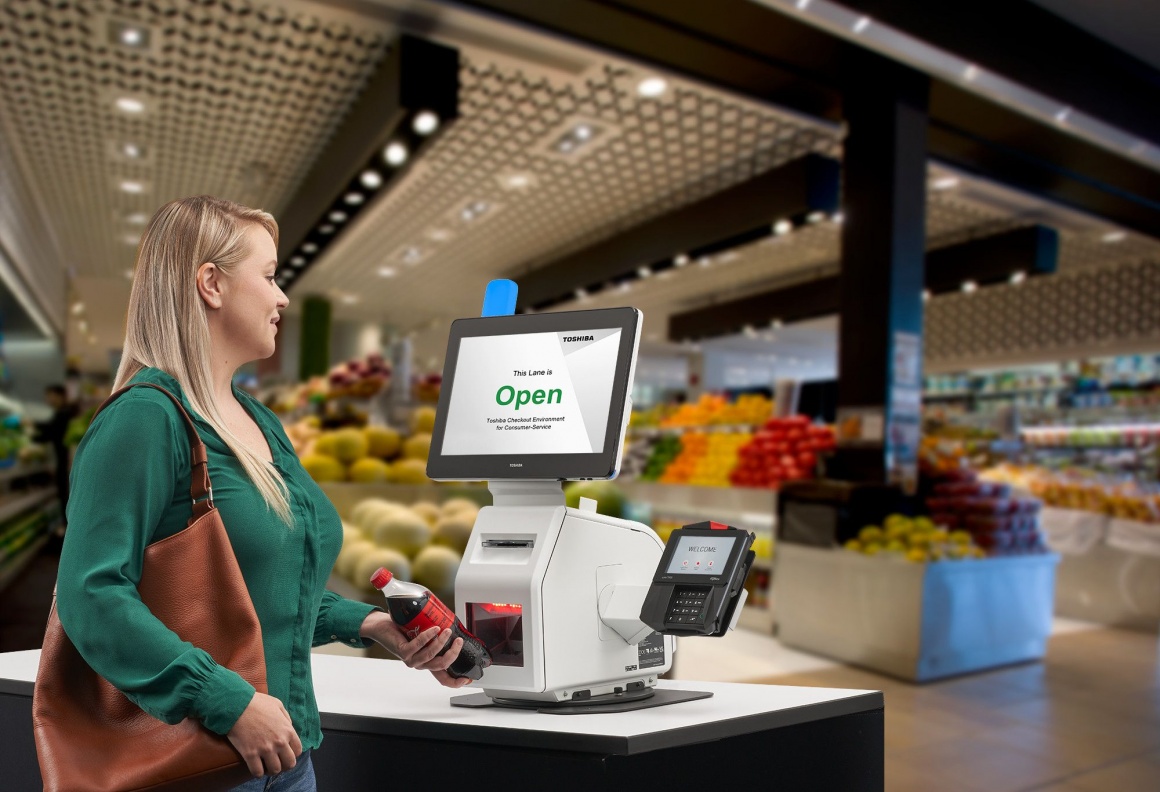 Source: Toshiba Global Commerce Solutions
Despite the constant change, however, the purpose must always be to deliverthe best shopping experience. Full shelves are not enough to be successful. Especially when it comes to paying, customers want choice.
To enable retailers to adapt quickly to trends and changes and deliver the most engaging shopping experience at all times, Toshiba is developing versatile solutions for stationary and mobile checkout under the motto "Accelerate with Purpose".
Quickly switch between self-checkout and cashier functionality
A combination of attended checkouts and self-service solutions has now proved successful at many retailers in meeting the different needs of customers. But would it not be better if retails could adopt to customers traffic and staff situation? Hybrid kiosks, which retailers can switch from an attended POS-system to a self-checkout system and vice versa in the blink of an eye, are suitable for this purpose.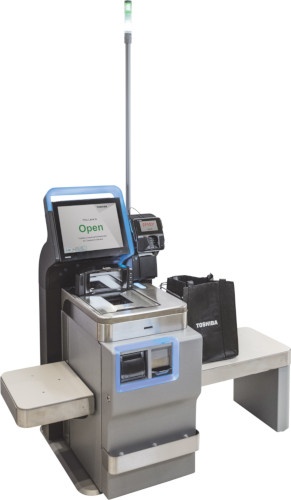 Source: Toshiba Global Commerce Solutions
The rotating base plate of Toshiba's Pro-X Hybrid Kiosk enables 180-degree rotation. It is based on a Toshiba all-in-one POS-system, which retailers can choose from several models. In addition, the kiosk system features a high-performancescanner and a printer that recovers receipts that are left behind.
In each application, the Pro-X Hybrid Kiosk allows different options when it comes to payment. The card payment device can be attached to a rotating arm so that it is always in the correct position. Hybrid kiosks allows customers to pay by smartphone too, which is more and morepopular. A cash drawer and other peripherals can also be connected via various USB interfaces.
Scanning faster using item recognition
Customer acceptance of self-checkout is already very high at many retailers. But it can be increased even further with a faster scanning process. This is made possible by cameras that use computer vision technology to recognize items.
When customers place an item without a barcode on the scanner - fruit or vegetables, for example - they are shown a suitable pre-selection on the monitor. The tedious search for the corresponding item via a menu is no longer necessary, and at the same time the selection of incorrect items is reduced - whether unintentionally or in the event of a fraud attempt. If a customer selects an item other than the one detected by the camera, the transaction is automatically canceled.
At EuroCIS 2022, Toshiba will exhibit its modular Self-Checkout System 7 with a camera that recognizes products, the Pro-X Hybrid Kiosk and a wide range of other solutions under the motto "Accelerate with Purpose" in Hall 9 at Booth B42.