Report • 29.06.2017
In-store tracking: customer buying behavior analysis ever more precise
… but keep it anonymous and compliant with data protection legislation
At what times do guests visit the store and how do they behave? And how does this impact sales? Retailers have to address these issues to optimize the brick-and-mortar shopping experience. To do this, retailers have access to a wide range of technologies on the market that measure customer football and consumer behavior.
Previously, brick-and-mortar businesses used loyalty programs or purchase receipt data to get to know their customers and preferences better. However, this data can often not be compared to other relevant parameters – so-called key performance indicators (KPI). That's why customer footfall measurement and customer behavior analysis are increasingly elevated to a digital level. This is how in-store tracking is getting closer to what online retail has already been able to do for a long time: analyze the complete customer journey.
The two key performance indicators that can be identified through in-store tracking are the conversion and capture rate. They provide clues and information about choice and assessment of retail store locations, control over sales and operations planning as well as marketing events, and they support planning and sales forecasts. In the course of tracking, dwell time and the total number of visitors are also relevant. In the process, the performance of all stores as well as the individual departments, sales areas, shelves or product lines can be determined.
The conversion rate examines the ratio of the total number of sales to the total number of visitors. The capture rate represents the conversion of passerby into visitors.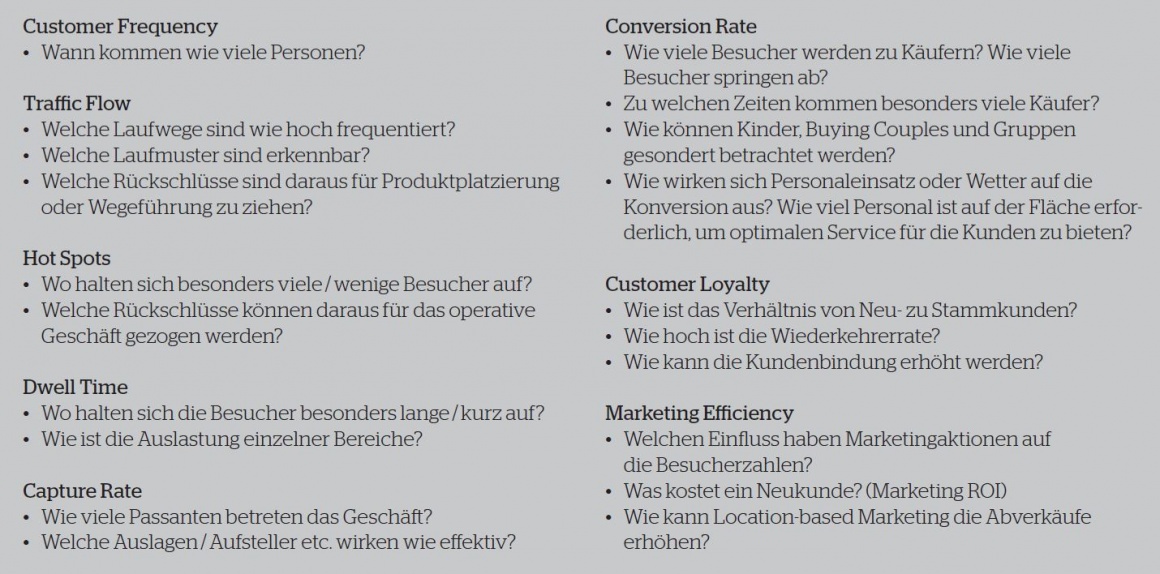 Source: DILAX Intelcom
Precise localization: range and location accuracy take top priority
There are many technical capabilities to take in-store frequency measurements or conduct a consumer behavior analysis. However, retailers need to be aware that not every technology option generates the same KPIs. They need to predetermine what information they need to possibly create synergies.
There is a distinction between visual systems (camera systems, optical 3D sensors) and positioning systems that use mechanical (ultrasound) or electromagnetic waves (WLAN/Wi-Fi; Bluetooth/beacons; RFID; ultra-broadband). They mostly differ in terms of range, location accuracy, implementation cost, as well as user acceptance. In addition, many application scenarios facilitate a smartphone integration.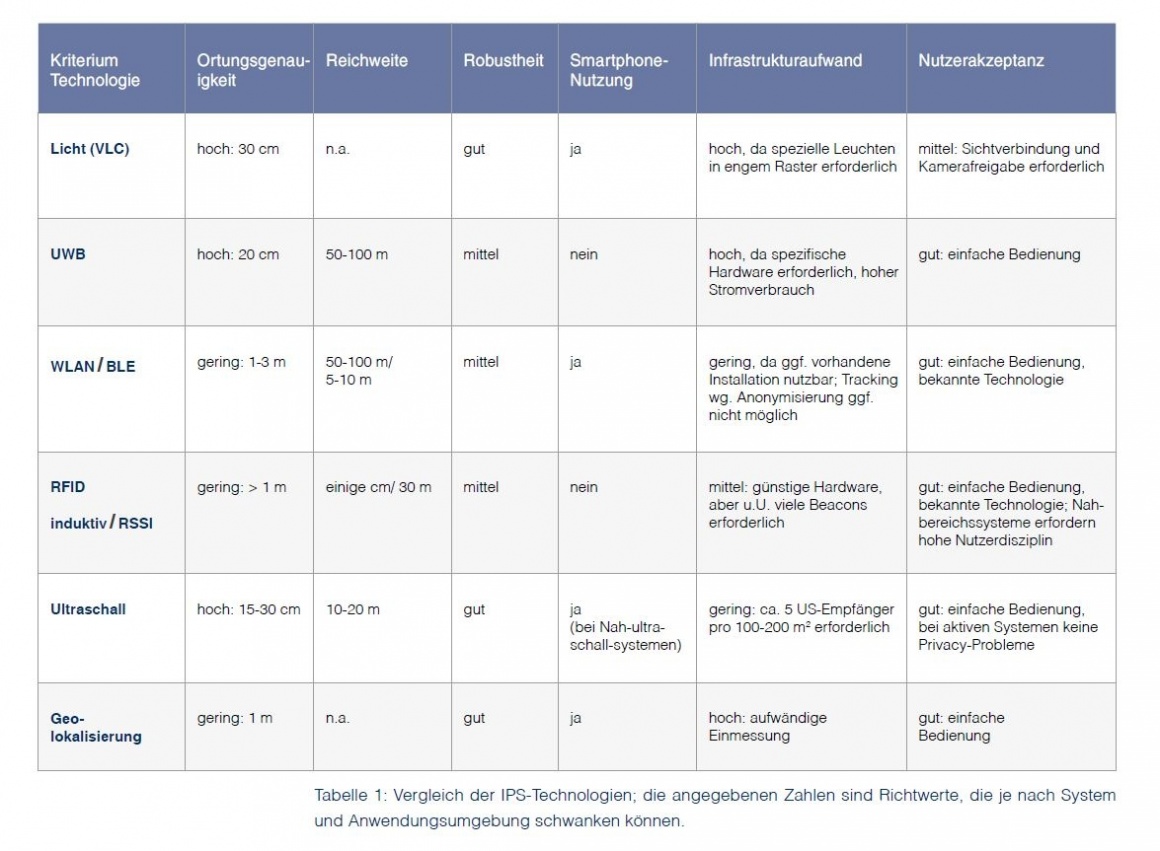 Source: Pyramid Computer GmbH
Personnel planning, category management, and shopfitters benefit

Tracking solution providers often directly offer software to analyze the collected data or they collaborate with systems integrators. You can integrate external data about the weather, cash register receipts or personnel planning into these systems. The analysis partially takes place by using international benchmarks or by conducting a performance comparison between several stores.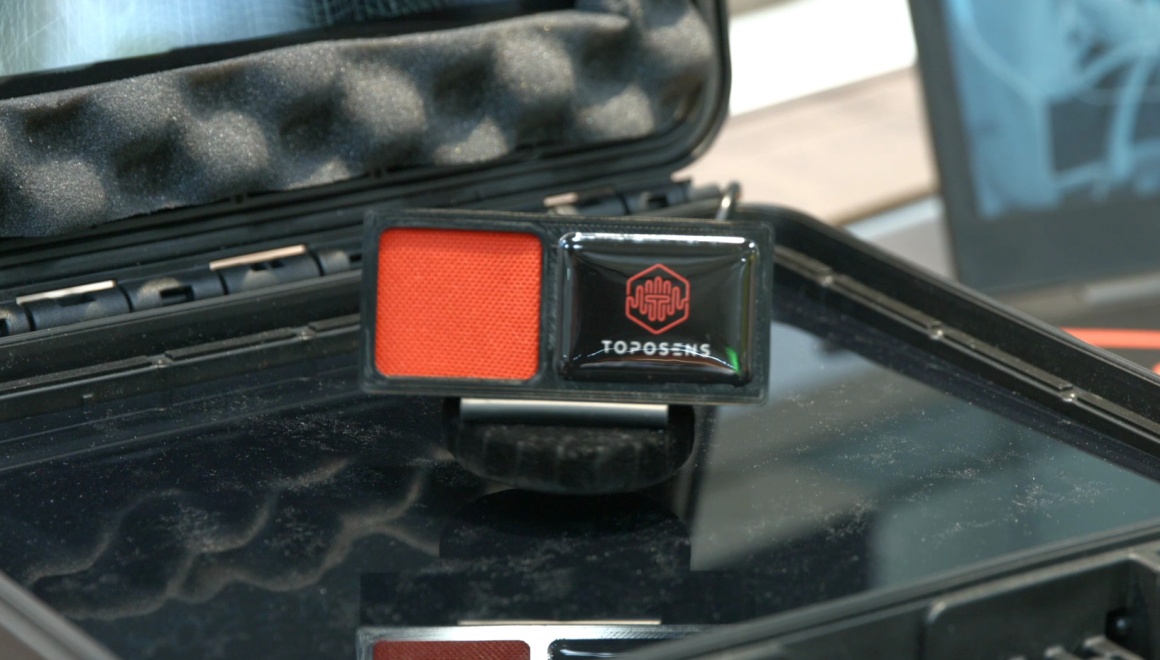 Source: iXtenso/Günther
By now, it's possible to not only quantitatively measure visitors (people counting) with the help of in-store tracking solutions, but also to generate complete movement profiles and traffic flow analysis – so-called heat maps. They indicate which areas of the store are frequented more or less. This lets retailers make deductions about navigation systems or store design. The same also applies to visual merchandising to analyze how store window displays or entire retail store concepts have to undergo target readjustments to achieve improvements.
In addition, in-store tracking lends itself to target audience and product analysis: category managers gain insights into the performance of individual sales areas or products and can thus quickly respond to a lack of interest and wrong placements but also draw conclusions on successful campaigns and promotions.
Personnel planning also benefits from tracking activities. It is possible to make a real-time recommendation and state down to the minute when staff has to be available at the checkout (calculated based on the average dwell time and number of people who have entered the store). Mobile devices update associates ahead of time about their tasks. In doing so, workflow pertaining to service and checkout management can be improved.
Retailers are often left to their own devices when it comes to utilizing the collected data to increase dwell time at the store or boost the attractiveness of less frequented areas for example. After all, only very few providers offer intensive consulting pertaining to optimizing marketing performance or store concepts. Once again, this is where category managers and shopfitters come into play.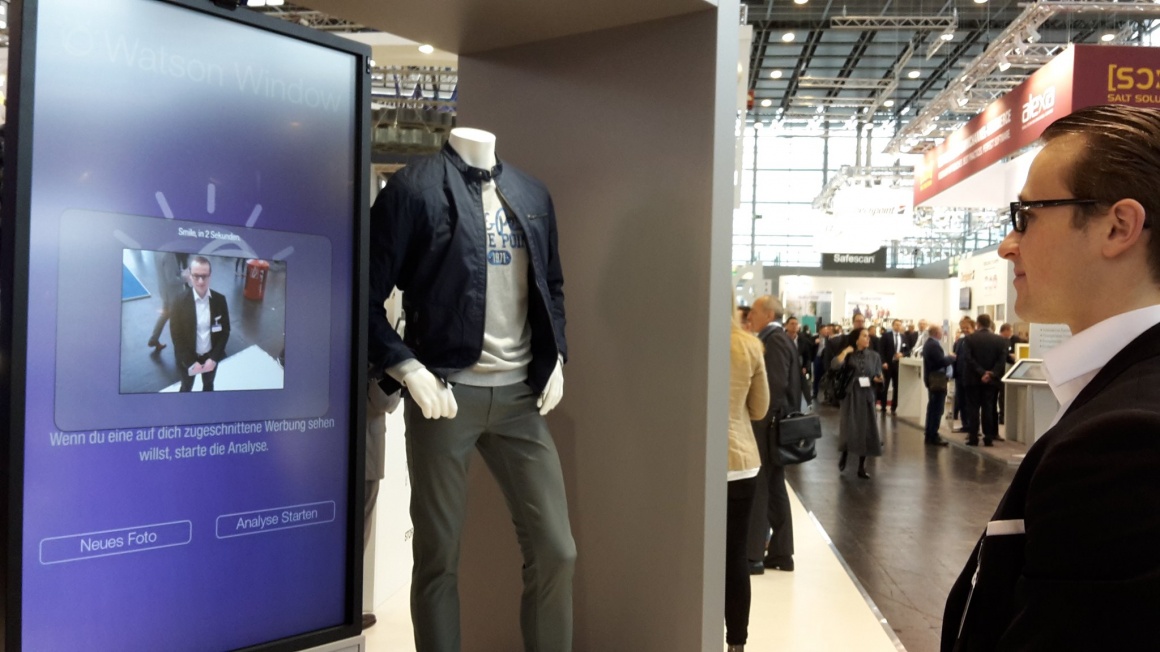 Source: iXtenso/Lormis
Facial recognition: exercise caution to ensure data privacy
"Facial recognition" is currently a hotly debated issue that's steeped in controversy. Cameras that are embedded in displays register the exact time and duration a guest looks at the display, they estimate the person's age and gender and play target group-specific advertising spots based on this data. These types of technologies are especially interesting when customers are in a waiting scenario, for instance at the checkout, sales counter or service point. Supermarkets subsequently play ads featuring the latest brand of beer for middle-aged men, while women are wooed with beauty products for example. real,- and the German Post Office (Deutsche Post) have recently adopted this type of concept.
In the future, the DOOH market will also increasingly rely on facial recognition to analyze patterns of behavior and identify the points when consumers lose interest in a commercial. Another interesting aspect is to determine the time of day specific target groups are dwelling at a certain location to display customized advertising spots.
However, these types of systems are only permitted if no conclusions are drawn on the actual person and data is completely anonymized as is the case with optical 3D sensors for example. In this case, people are only seen in profile in a pixelated form, to where the system can only guess whether the person is an adult or child. In addition, clearly visible signs need to indicate that the store or screen uses video surveillance. Before they decide on using this type of solution, retailers should therefore carefully study data privacy laws to ensure compliance.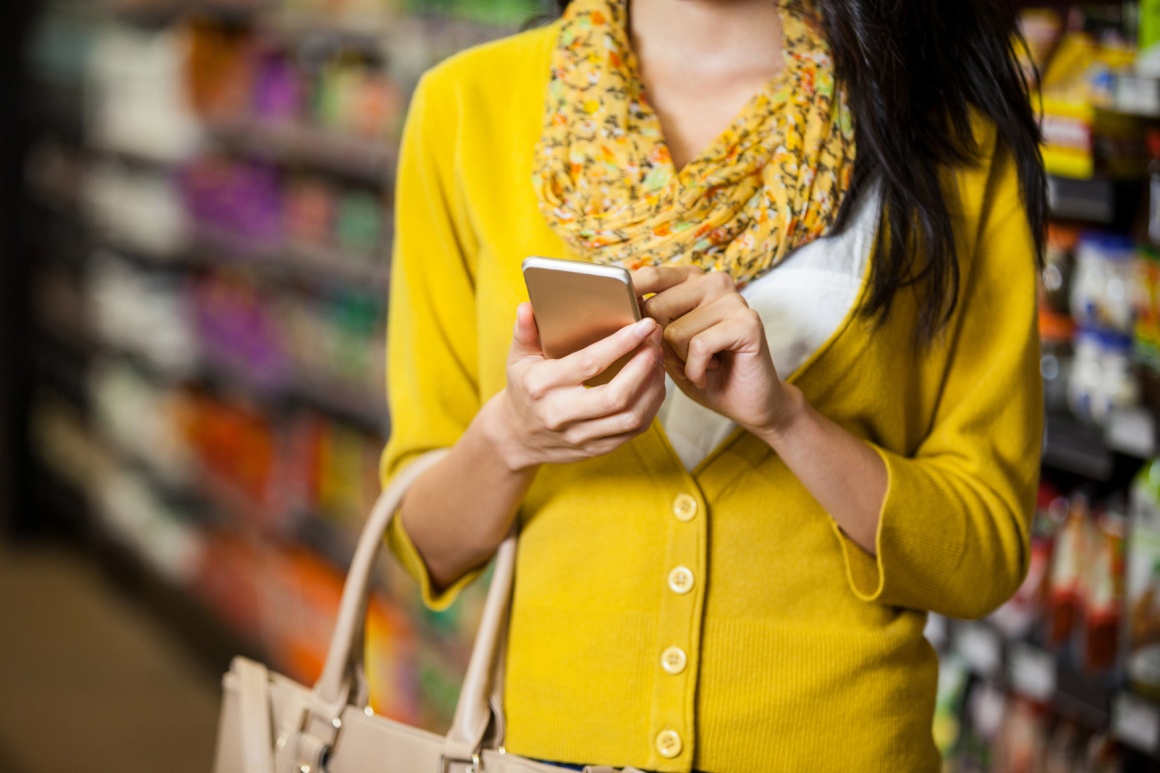 Source: panthermedia.net/Wavebreakmedia ltd
Personal brand experience with digital signage and beacons
The use of in-store beacons is not just practical to locate guests anywhere in the store, but also to send special offers to their smartphones. What's more, the small devices are able to help customers navigate the store. This is also why beacons are being increasingly used, especially in the digital signage sector. Not only are they sending signals to the mobile devices of customers, they also communicate with digital signage displays. One example: the guest receives a current sales offer for running shoes, while the surrounding monitors play the corresponding image video of the respective brand.
Some manufacturers already make it possible to link in-store tracking solutions with a corresponding app since beacons only detect whether a customer is nearby. The system subsequently consolidates the data from the CRM system with the data from the app, to where the program delivers additional data, for instance on the use of the app, the number of store visits, dwell time and product preference.
Digital in-store tracking is still in the very early stages
Retailers increasingly focus on customer behavior analysis. Having said that, customer counting and surveys are still the most commonly used tools for in-store data acquisition. According to an EHI study from November 2016, a total of 65 percent of surveyed retailers already tracks customer behavior at their stores, while an additional 20 percent are planning to do so in the near future.
Despite high interest, digital in-store tracking is still in its early stages and is so far only being tested in individual projects since capital expenditure is still very high, solutions vary drastically in their scope and the analysis resembles more of a big data project.
Nevertheless, according to a McKinsey study from 2015, in-store tracking can achieve an increase in sales of up to five percent. Retailers are strongly advised to seek consultation and rely on manufacturers that also cover in-store analytics with integrated software or at least a systems integrator. At the end of the day, it's the retailers that must use the data and implement the findings on their own.
Selection criteria for in-store tracking systems
- Precision and accuracy
- Range
- Robustness to ensure measurements are not distorted by reflections or obstacles
- Infrastructure expenditure
- Number and costs of required components
- Expenditure for system setup and calibration
- Smartphone use
- Simplified use for customers
- User acceptance
- Expenditure and value added
- Privacy considerations
- Low energy consumption