Report • 30.11.2016
Geomarketing opens up new opportunities for the retail sector
Real-time data will play a decisive role in the future
At this point, geomarketing can do more than just let you know where your customers are located. Digitization and fast big data processing permit access to increasingly comprehensive and differentiated information about potential markets and customers. The retail industry is also a beneficiary of this, especially when it comes to preferences of individual customers or their mobility behavior.
Microgeographic data: market analysis at the smallest spatial scale
Generally, market development can be more precise with a narrowed down database. As the first company in Germany, Nexiga has started to collect and make microgeographic data usable. The company has one of today's most comprehensive databases providing local information.
Thomas Brutschin, CEO of Nexiga, explains, "Microgeographic information is the smallest, most comprehensive level of data available. Based on more than 22 million buildings in Germany, homes offer an enormous information density. This makes the individual home the smallest spatial unit in geomarketing. With the help of our database, we characterize the occupants and their environment in an anonymous, confidential and secure manner that complies with data protection principles. Our market data includes well over 300 features with more than 500 characteristics – for example, building characteristics, infrastructure and mobility, living situation or consumption patterns, social demographics, consumer behavior and leisure time activities, vehicle assets as well as neighborhood and location characteristics." This knowledge can subsequently be included in a market analysis to identify and understand the respective customer base and address it based on its preferences.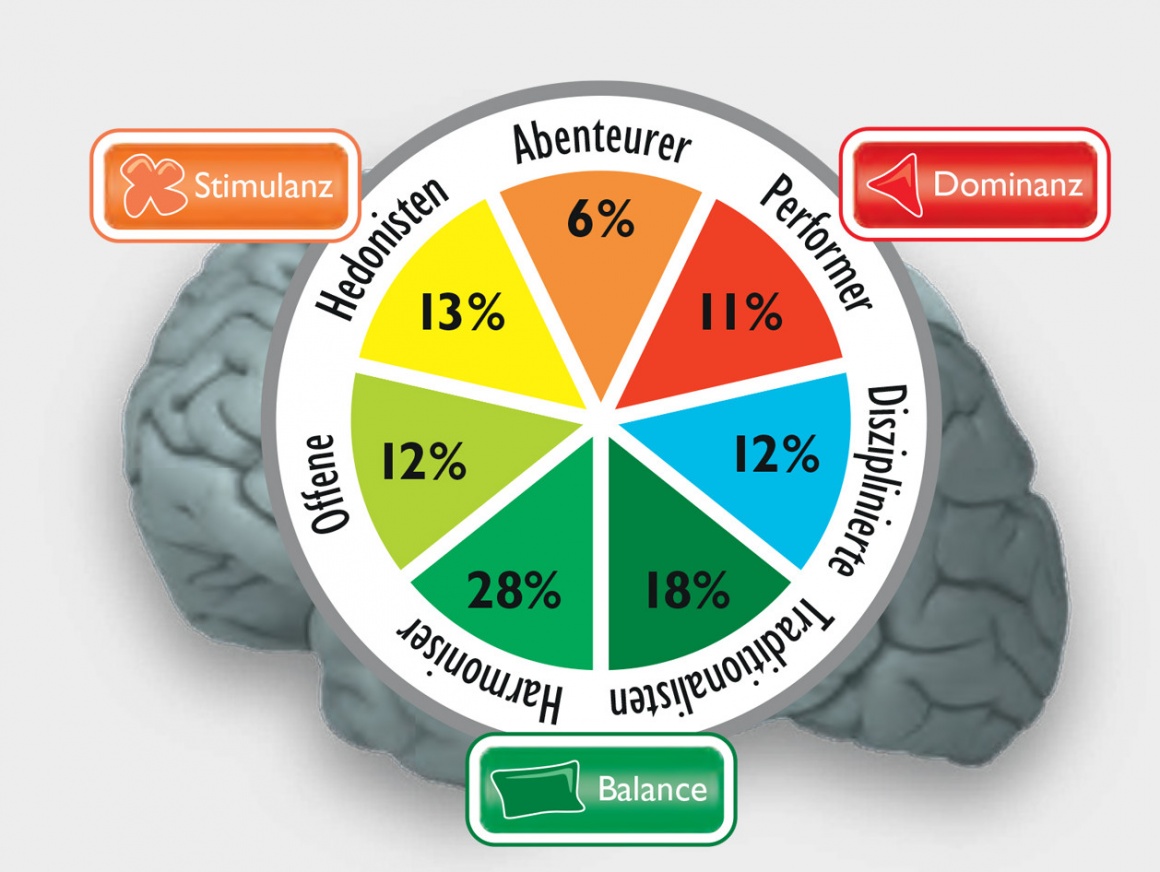 Source: microm
Analyzing buying behavior and product preferences
There are approximately 82 million people living in Germany. Yet the types of products they buy and the advertising medium they most respond to varies with each individual person. That's why the microm Company specializes in the analysis of social imprints and individual value perception. "We rely on neurosciences and specifically limbic types for this analysis," explains Rolf Küppers, CEO of microm. "Consumers are divided into seven groups, based on how they respond to offers or store concepts. You can subsequently control category management processes and product portfolios by analyzing their first choices, buying behavior or product preferences. This allows us to see which offers are best suited for the identified consumer type and how it is best addressed."
Filtering big data properly
Today, there are already mounds of data available and data volumes keep steadily expanding. The major challenge of big data is to filter and properly mine this data. When it comes to geomarketing analysis, it's crucial to only use the data that is relevant to a company and to reach the defined target groups.
Generally, the data comes from statistical agencies, but it can also be obtained from Telekom, TomTom or OpenStreetMap (OSM), says Brutschin. He adds that economic organizations and association, business databases, mail order companies, consumer research or site visits can also be used. However, data obtained from social networks and smartphones can only play a role if data protection challenges have finally been solved.
As of late, microm has used movement data that is based on consumer mobility behavior and is generated in collaboration with the company's Swiss partner Senozon. Thanks to this, the company is able to predict which target group is located at a specific location at a certain time of day and why it is there. "Typically, applications include time-sensitive digital outdoor advertising; store hours and the perfect store locations are determined according to footfall and consumer traffic," adds Küppers.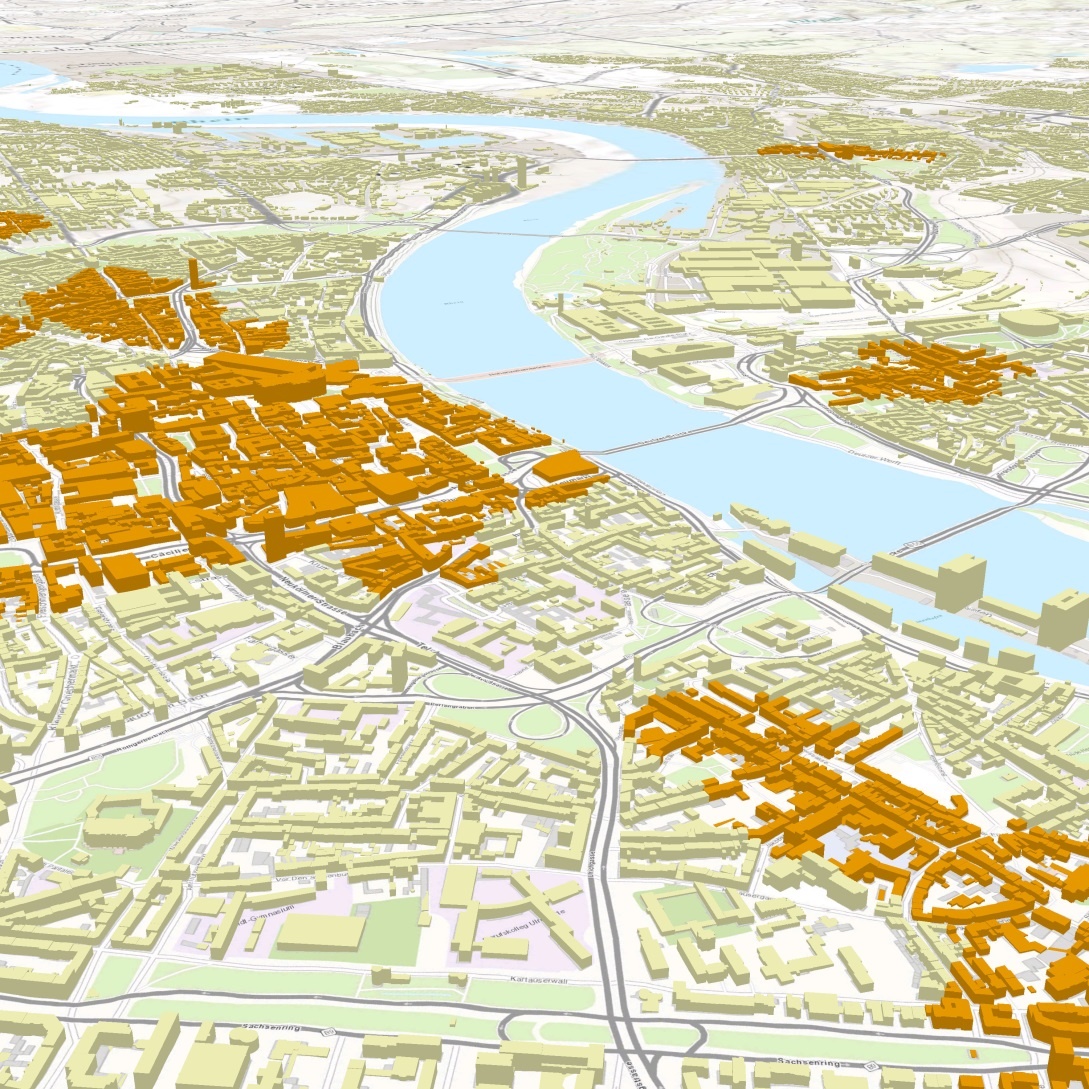 Source: Nexiga
Utilizing customer insights for different types of advertising
One goal of geomarketing is to identify and locate potential customers. Having said that, an analysis of existing customers can also deliver concrete customer insights into target groups that have previously not been defined. Brutschin explains, "For instance, previously unknown potential buyers for cars with novel drive concepts could be identified or narrowed down and specified."
Topics like couponing or location-based advertising with relevant shopping or discount tips to generate impulse buys are a part of geomarketing. Targeted push notification campaigns can be sent via smartphone within a distance of up to 100 meters from the POS. This brings customers directly into the stores in real-time.
Real-time data will play a decisive role in the future
Real-time data will also become increasingly important in the future. "Having said that, the media approach and sales offers must be adaptable and flexible," emphasizes Küppers. "The technical development will definitely support this in the future. Digital screens or mobile ad formats already indicate an early clear trend in this direction."
Küppers believes geomarketing will learn to handle the increasing dynamic data volumes and make them usable and useful for the retail sector. Dynamic mapping of pedestrian behavior is another first approach, according to Küppers. In addition, the rise of available data and its utilization will also increase the significance of geomarketing as a data-driven approach. A critical success factor will be in creating a suitable interface between the online and offline world.