retail salsa – Spice up your community • 04.08.2022
Fully automated stores: Pepper for your fulfillment service
How to provide your clientele with a convenient omnichannel shopping experience
Your customers are still hungry for their favorite snack late at night, but are facing closed doors at your store because your staff has already gone home? Thanks to retail robots that are ready for action around the clock, you will no longer miss out on these sales, as purchases can be made quickly and conveniently in fully automated stores at any time.
Whether customers are shopping on-site at a vending machine, ordering their goods via a web store or app, or tracking their order online, link your online and offline worlds and create a tasty omnichannel experience for you and your clientele. That's because by using automation and robotic merchandise delivery technologies, you can extend the hours of your brick-and-mortar store or set up completely standalone unmanned stores at hubs of supply. You can also establish new shopping points in locations that were previously too far away for spontaneous cravings.
If you want to know what ingredients it takes for retail automation and how to create your own recipe for micro-fulfillment centers, join our webtalk and get all your other questions answered with practical examples and use cases.
Participation in the Webtalk Automated Stores on 21.09.2022 at 4 p.m. CET is free of charge after registration! The talk will be held in English.
Peppered questions for your automated store:
What audiences do I reach with automated stores? And for which use cases does the concept promise success?
Which retail processes are suitable for automation?
Is the integration of an automated store worthwhile for any company?
How can I keep my clientele loyal, even without the personal relationship between staff and clientele?
What opportunities for omnichannel services does this create and how can I exploit the potential? What do I need to do this?
What added value can I gain from this, besides saving staff, time, and space?
Is a combination of manned and unmanned store possible and profitable?
Supplier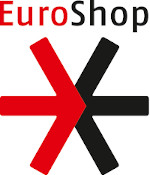 Stockumer Kirchstraße 61
40474 Düsseldorf
Germany
Celsiusstraße 43
53125 Bonn
Germany
You can't be there on 2022/09/21?
Register anyway and get your personal access to the on-demand video after the talk.
Wanna be part of retail salsa, too? Then take a look here:
Be there and join our discussion!
Register now at www.retail-salsa.com.
Do you have specific questions on clever instore marketing strategies? Feel free to send them in advance to service@retail-salsa.de. We will find answers in with our experts.
Your hosts
"retail salsa – Spice up your Community" is the virtual webtalk that brings retailers, suppliers and independent experts together to talk about components of a successful customer journey. We don't make a secret of the ideal mix, but share insights and experiences. retail salsa is hosted by iXtenso – retail trends and EuroShop – The world's no.1 retail trade fair.