Company News • 24.03.2022
Fostering engaged and connected store associates with real-time solutions
Smart store communication solutions increase employee motivation and responsiveness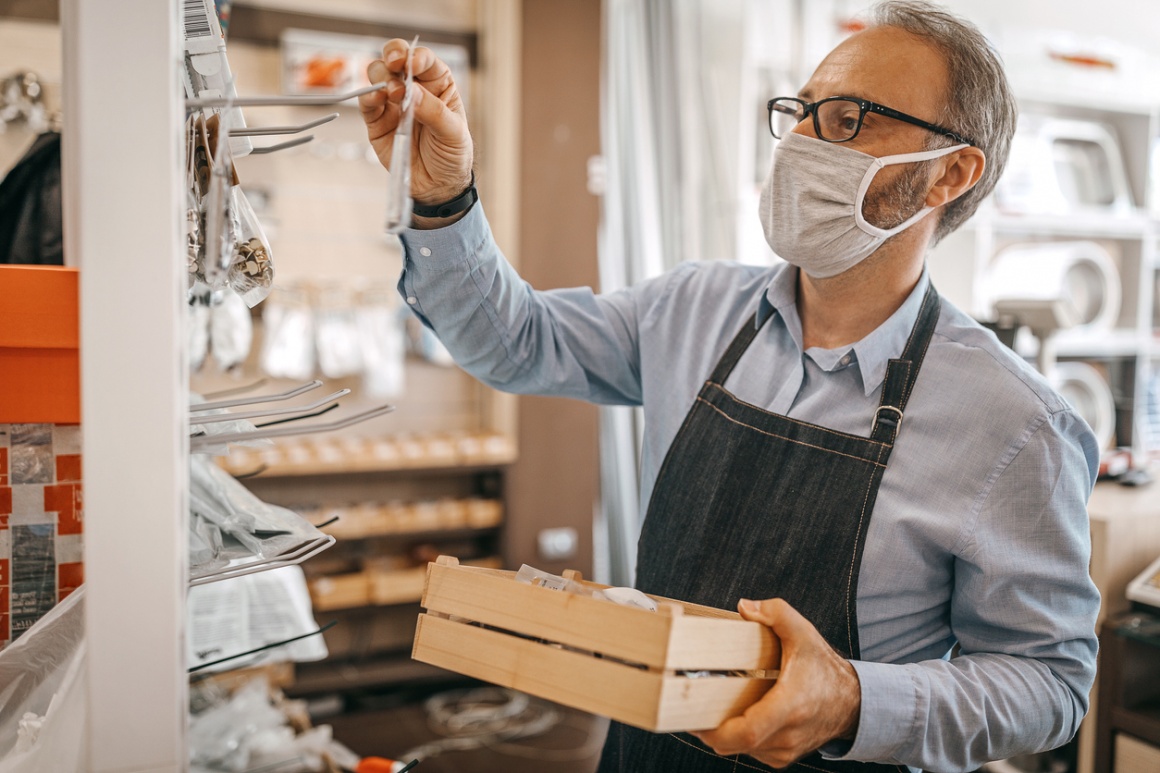 Source: istock-1264121852
As fall shifts to winter, retailers are preparing themselves for the upcoming holiday season. During these months, they face significant pressure to provide a superior experience for both their employees and customers, all while maximizing profits during the most important sales period of the year.
A host of challenges have amplified this pressure, stressing the importance of making employees more engaged and connected on the sales floor. Shifting consumer behaviors towards buy-online-pickup-in-store (BOPIS), curbside pickup, and appointment-based shopping have only accelerated during the pandemic, and, in addition to new safety and cleanliness laws, contribute to the necessity of simplifying how employees communicate and execute key tasks. The shift towards an omnichannel retail landscape creates new and varied daily responsibilities that associates must be able to deftly handle.
This issue is compounded when considering the massive labor shortage that retailers are currently facing. Retailers are trying to combat this by hiring thousands of new workers, both full time and part time, ahead of the holiday season. Given these labor shortages and challenges with retention, it is more important than ever to increase employee engagement, giving employees a greater sense of responsibility and purpose tied to their daily tasks as well as a higher sense of competence. This directly translates to their sense of overall job satisfaction.
Ways to increase employee motivation
The answer to increased employee engagement lies in adopting the latest next-gen intelligent retail software, ensuring that stores are connected and employees are more responsive. This enables store associates with the real-time information they need to provide a top-notch customer experience during the upcoming holiday season.
Today's employees are using apps to control every aspect of their daily lives. Much like the smartphones that have enhanced their personal lives, mobile task management solutions enable employees to have real-time visibility of their tasks in a centralized platform. With pre-assigned priority levels for each task and intelligent real time alerts and notifications, these solutions take the guesswork out of their day.
Employees are also much more likely to be engaged in environments where they feel competent and supported. An intelligent real-time task execution solution enables management by exception; with real time visibility into task status and completion rates, managers can provide the help and training where it's most needed. Intelligent analytics of overall task completion enables visibility into systematic problems with task execution.
Smart solutions for store communication
This intelligent software also allows for greater visibility from corporate into executing important store-wide changes, such as timely receipt and implementation of in store displays and seasonal promotions. With intelligent retail software, companies don't have to wonder if and when stores have implemented their seasonal promotions and displays. Employees have a clear and organized view of their daily tasks, with the ability to easily communicate if an issue arises. When intelligent software handles task assignment, the employee can more easily focus on delivering the best experience to the customer.
Intelligent software that enables real-time, peer-to-peer communication gives employees the type of instant communication tool that has become commonplace in their personal lives. This allows employees to send and receive messages with employees at any time, allowing them to be instantly informed or to instantly communicate an issue that needs review. Technology that offers the ability to craft templates and distribution lists can simplify communication with front-line associates. Enhanced peer-to peer communication allows employees to become more connected to each other through the ability to chat, call for assistance, request coaching, or to provide feedback, promoting a healthy and transparent work atmosphere.
Supportive work environment, high flexibility
With employees more mindful of striking a work-life balance than ever before, providing them with flexible labor schedules is a major way to improve their sense of wellbeing and engagement. Intelligent workforce management that offers employee self-service can automate the scheduling process, taking into consideration employees' availability, shift preference, skills, and more. This also enables employees to have visibility into their schedules ahead of time, with notifications of their future shifts. The software empowers associates by allowing them to easily swap shifts, call out sick, or view their upcoming shifts all from their mobile device. This allows them to more easily alter their working shifts to times that can provide them a work-life balance.
As the holidays approach, retailers faced with labor shortages understand that providing a stimulating and supportive work environment that fosters employee engagement is a central issue to solve staffing shortages. With the best next-gen software that streamlines execution, communication, and labor scheduling, retailers can improve their agility, while increasing employee engagement and maximizing profits.
To learn more about how to foster a more engaged and connected workforce, check out our latest white paper, "Driving Effective Store Execution in a Changing Retail Landscape."
Supplier

Kokkolastr. 5-7
40882 Ratingen
Germany