Interview • 12.02.2020
Effective and Independent
Present and future of self-checkout
Better use of personnel, lowering overhead costs while still providing customers with a smooth and seamless shopping experience – that's what every retailer strives to accomplish. For Thomas Dibbern, CEO of ALMEX GmbH, there is an obvious solution to make this a reality and it is called "self-checkout". We sat down with him and talked about customer expectations and discussed the promise of technology and the future of retail.
Mr. Dibbern, what are the current trends and developments for checkout solutions?
Thomas Dibbern: Not much has changed in brick-and-mortar retail since the first barcode scanner was introduced at checkouts several decades ago. Retailers only added new payment methods and readers for customer loyalty programs along the way. Having said that, we now expect to see drastic changes in the next few years thanks to new digital technologies and an increasing importance of customer self-service.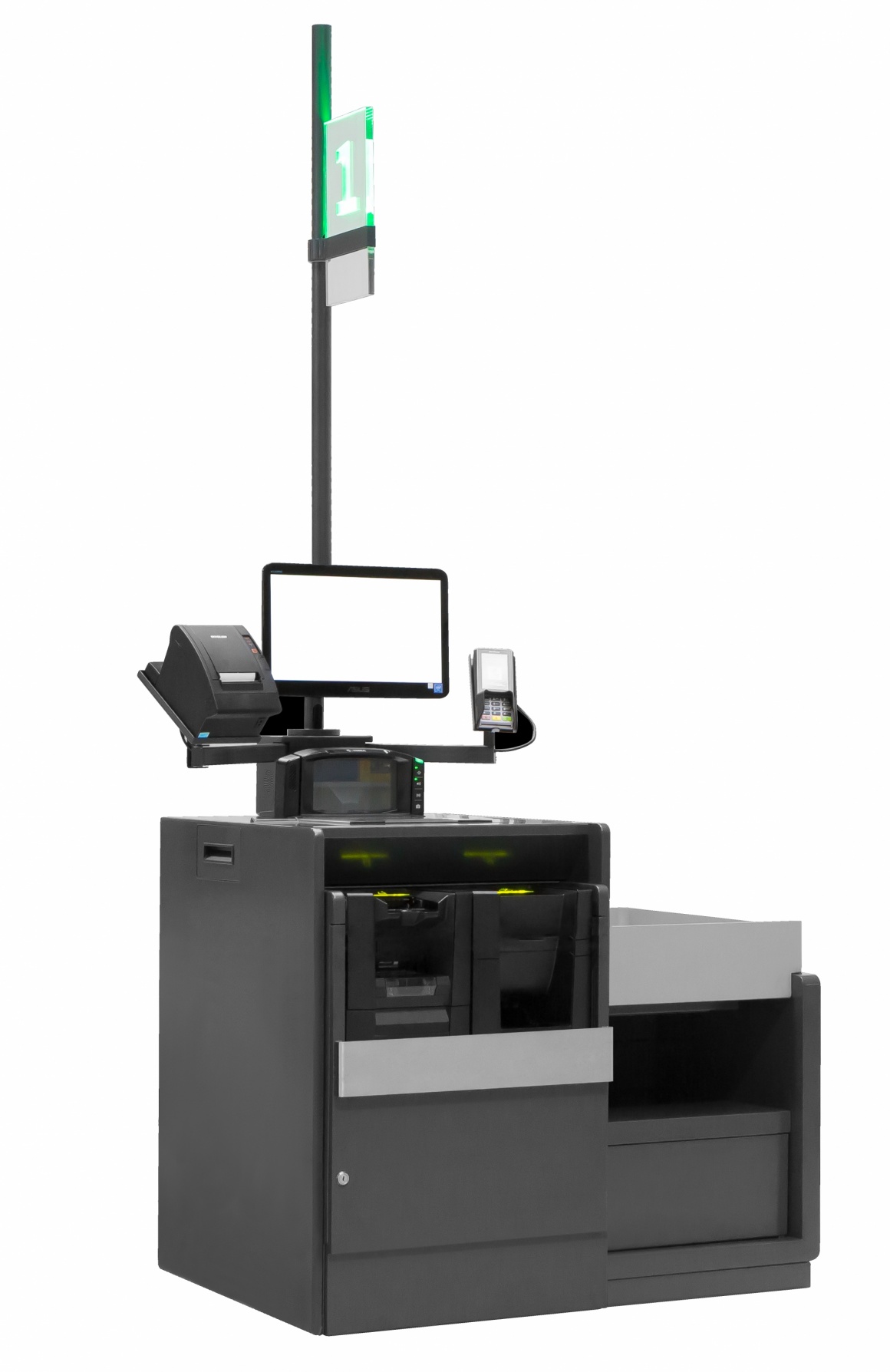 Source: FORMAT-Tresorbau Gmbh & Co. KG
Why do you think self-checkouts are becoming a popular choice?
Various factors play a role in this setting: On the one hand, retailers continue to face rising cost pressures, which forces them to look for strategic steps to cost reduction and savings. On the other hand, a good portion of the population wants greater efficiency and "independence". The desire to speed up the checkout process and take an active approach rather than dealing with waiting in long lines at the checkout is –among other things - also driven by the consumer's online shopping experience.
Demographic changes are likewise impacting the popularity of self-checkout stations. The limited number of team members must be used in the most effective way and that means engaging more extensively in customer service versus the checkout area. In the case of the latter, associates only get in touch with customers at a point where they have already made their purchase decision.
However, it's ultimately the new digital technologies that promise to increase consumer acceptance of self-checkout solutions: For example, once produce is automatically recorded via visual object recognition or packaged goods no longer have to be scanned using the EAN code, self-checkout becomes an opportunity to enhance the customer experience.
How does Germany compare to other countries? Who are the pioneers of this technology?
Over the past years, self-checkout solutions tended to stay on the sidelines in Germany. Meanwhile, they are far more common in England, Switzerland or in the Scandinavian countries. One of the reasons for this is that the increased application of cashless payment methods in said countries makes the use of self-checkouts less complex and subsequently less expensive compared to Germany where cash still tends to be the lifeblood of brick-and-mortar retail.
What solutions does Almex offer in this area?
In the past 18 months, we have developed a number of solutions that support a variety of different retail usage scenarios. One of our solutions is a large-scale self-checkout terminal that is optimized for use in full-line grocery stores. After all, bigger purchases simply require more space, allowing consumers to place the merchandise on the weight scale platform.
We also developed self-checkout units with a smaller footprint, making it possible to replace a traditional cashier-staffed checkout with four self-checkout terminals. What's more, we also offer a so-called hybrid self-checkout system: at peak times, the terminal can either be used as a fully assisted cashier lane or it can be converted to a self-service cash register in a few simple, easy steps.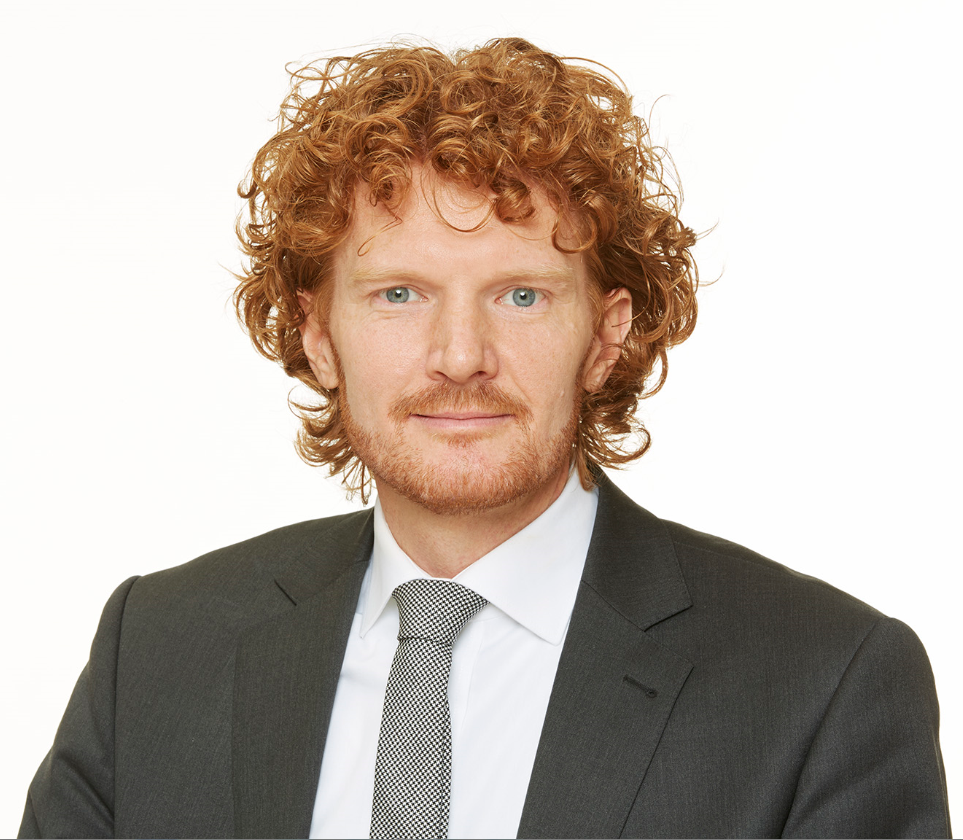 Source: Thomas Dibbern
Where do you see areas of improvement when it comes to checkout systems from a customer's perspective?
I prefer and expect a high level of efficiency and independence as a consumer. These expectations are primarily met in today's online shopping settings. Having said that, I am also an avowed supporter of brick-and-mortar businesses: I genuinely value the customer-service and being able to try and touch items. I treasure the physical shopping experience. If we can tackle the drawbacks of brick-and-mortar retailing – including too much time spent being "inactive" at the checkout, which often prompts customers to put their purchases back on the shelf -, we would have made a big step towards improving the retail checkout landscape in the brick-and-mortar sector.
Care to give us a sneak preview? Which products will you showcase at EuroShop 2020?
Our trade fair appearance focuses on the motto "Security and Efficiency for your Digital Future". We will present a variety of modular self-checkout systems. They are available as both a cashless version and in combination with cash recycling solutions. The ergonomically well-thought-out design of our terminals is a unique selling point. Our systems meet the ADA requirements for accessibility in the U.S. market for example.
We will also showcase our solutions for object and age detection at the self-service checkout. One of our goals is to drastically decrease intervention at the self-checkout that requires an action by a staff member. We achieve this goal by partially automating the age verification process pertaining to the purchase of alcohol and tobacco products.
At EuroShop, we will also highlight state-of-the-art solutions for software-based system integration, as well as present our full touch Android MDE devices, which will play an important role in the future of in-store retail customer service.
Looking ahead to the future: What will shopping look like in 20 years?
Brick-and-mortar stores and e-commerce will sustainably coexist in the future. Retailers will comprehensively use digital technologies to improve the in-store experience at their brick-and-mortar stores. The global rise of cashless payments and advances in image processing will make self-checkout systems more convenient. They will become standard and a familiar sight across the world. This will subsequently make concepts like "no checkout" or "seamless checkout" as promoted by Amazon Go redundant.