Company News • 16.05.2022
Computop ECR Interface – Your 'Everywhere POS' from the Cloud
Use your web-based ERP or commerce system to accept card payments in your face-to-face business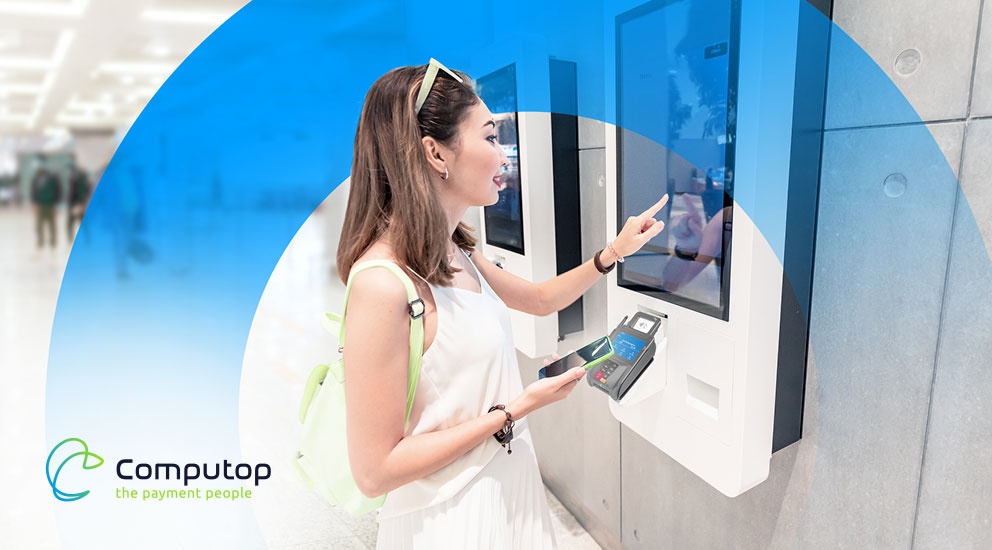 Source: Computop
Computop ECR Interface relieves you of the limitations imposed by a conventional POS architecture for accepting card payments. You no longer have to rely on traditional POS systems with integrated ZVT/OPI interface to operate your card terminals.
Our newly developed interface allows you to operate terminals from any web-based ERP, eCommerce, or POS system. The communication with your terminals does not take place via the ZVT/OPI interface but directly via Computop Paygate.
Paygate transfers the payment requests to a cloud-based terminal server, which identifies and addresses the responsible terminal. Consequently, the terminal does not have to be in the same network as the initiator system but can also be operated via a SIM card.
This innovation in the POS system landscape allows you to implement omnichannel-based, customer-facing services at the stationary point of sale faster and more flexibly using your existing infrastructure.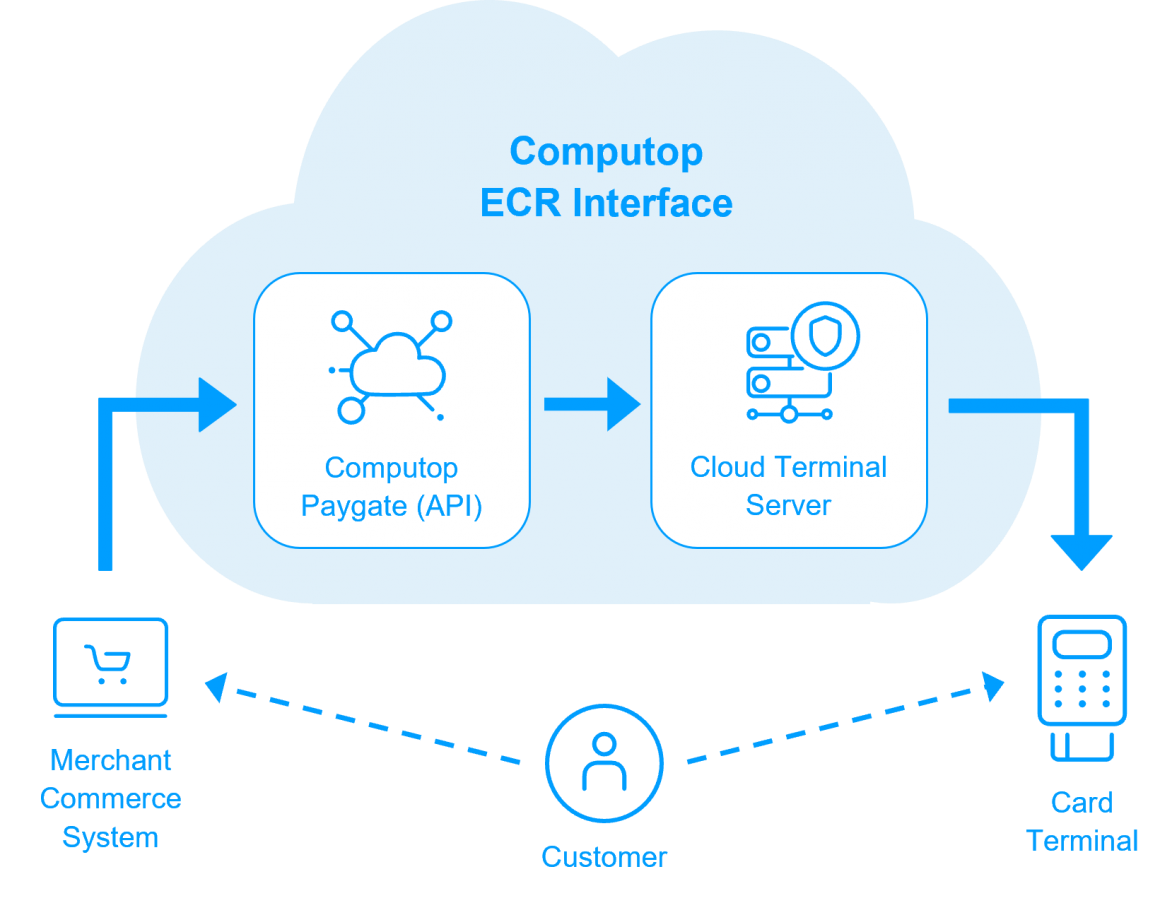 Source: Computop
Possible use cases of Computop ECR interface
1. You are a provider of complex products or system solutions that require maintenance or repair work at the customer's site. Equipped with a terminal that allows mobile access to your company-wide, web-based ERP system and a Computop Mobile POS Terminal, your service technicians can accept card payments from customers at any location with mobile Internet coverage.
2. You use your existing omnichannel-capable shop system to accept card payments in stationary sales. With the Computop ECR interface, you do not have to set up a classic checkout interface but can connect directly via Computop Paygate. This saves you time and money.
3. To relieve your service staff on-site and save your customers waiting time, you provide self-service terminals at which the customers can purchase and pay for the service on their own. Within your existing online shop, you create a microsite specially tailored to sales at the point of sale in terms of usability and product selection. The customer can call up this microsite at the self-service terminal. With the Computop ECR interface, the card terminal can be addressed from the online store, and the customer can pay for the service on the spot.
Interested?
Would you like more information? Please get in touch with us. We will be happy to advise you on the product and all other questions regarding the realization of your omnichannel payment solution.