Top-Produkt • 05.02.2019
Artificial Intelligence for Frictionless Shopping
At EuroCIS 2019, Toshiba unveils the way into the future
No scanning, no hassle – the path to the frictionless shop is in front of consumers and retailers.
Toshiba's Innovation Lab pursues this aim with its Frictionless Shopping proof-of-concept. Relying on a multitude of technologies including artificial intelligence (AI), computer vision, edge computing and sensing technologies, shoppers select items off the shelf and add them to the basket.
The concept solution identifies these items using visual sensors mounted on the walls and ceiling. Shoppers may also move items around the shelves, since the system ignores rigid planogram compliance, without issue. It simply rebuilds the planogram based on what is on the shelves. And these scenarios continue to work even when the sensors are fully covered.
Supplier

Carl-Schurz-Str. 7
41460 Neuss
Germany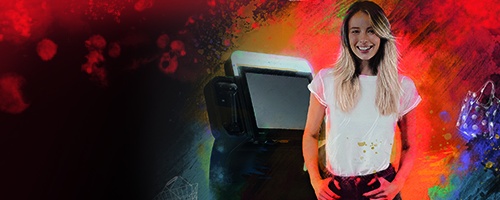 Source: Toshiba
Value at each step along the journey
Shelving technology, applied to existing store shelves, alerts store associates when it is time to restock based on predefined thresholds, hence store associates are able to replenish stock before an article becomes unavailable.
Over time, retailers can conduct side-by-side analysis of the frictionless checkout cart versus traditional POS transaction data to ensure accuracy and optimize the solution. At a future point, retailers who realize nearly 100 percent consistency between frictionless checkout versus traditional store systems, may decide to remove front-of-store checkout systems.
On Booth B42 in Hall 9 at EuroCIS, Toshiba is demonstrating this evolutionary approach for the frictionless shopping experience. It starts with the aim of minimizing impact to retailer's existing store infrastructure while allowing the value to build up over time as new technologies are deployed.