retail salsa – Spice up your community • 11.08.2021
The intelligent seasoning for your inventory optimization
How to increase your sales with predictive analytics
Predictive tool options for retail and e-commerce are booming. Machine learning and artificial intelligence are used to make very accurate predictions, for example, the expected number of customers in stores, the number of products sold and upcoming trends.
The advantage: needs-based inventory management.
The results: insights into the customer's buying behavior, (anonymized, of course) taking into account external factors such as the weather, celebrations or even consumers' physical health.
On 2021/09/23 at 4 p.m., we will revolutionize your inventory and assortment management. The most important ingredient: artificial intelligence. With experts from the retail and IT industry, we will talk about how you can derive future developments from already collected data to communicate demand-oriented forecasts.
Participation is free of charge! The webtalk takes place in German.
Register now: www.retail-salsa.com
Supplier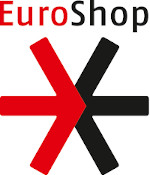 Stockumer Kirchstraße 61
40474 Düsseldorf
Germany
Celsiusstraße 43
53125 Bonn
Germany
Intelligent questions for intelligent ingredients:
So how intelligent is AI, really? What can't AI do and what are its limits?
How do I use machine learning specifically for my assortment management?
How can I achieve automated optimal order quantities through precise demand forecasting?
What data do I need for the forecast?
How can artificial intelligence be used to draw conclusions about merchandise distribution and placement? What return on investment can I expect?
And finally: What does my customer gain?
You can't participate live on 2021/09/23?
Register anyway and get your personal access to the on-demand video after the talk.
Be there and join our discussion!
Register now at: www.retail-salsa.com
Do you have specific questions on the topic "predictive analytics"? Feel free to send them in advance to service@retail-salsa.com. We will find answers in a talk with our experts.
Wanna be part of retail salsa, too? Then take a look here:
Your hosts
"retail salsa - Spice up your Community" is the virtual webtalk that brings retailers, suppliers and independent experts together to talk about components of a successful customer journey. We don't make a secret of the ideal mix, but share insights and experiences. retail salsa is hosted by iXtenso - Magazine for Retailers and EuroShop - The world's no.1 retail trade fair.