Decorating tips • 05.10.2020
Retail displays: the window to the soul of the store
A collection of ideas for retail window displays
The best fantasy authors manage to create vivid imaginary worlds in the minds of readers, which they are unlikely to forget anytime soon. A successful combination of mood, colors, and details creates an atmosphere and an emotional response. Our photo gallery has examples of how retail window displays can accomplish this sophisticated feat. They attract the attention of passers-by, spark their curiosity, and create memorable images.
"The shop window is the communication channel to the customer." (Claudia Herke, stilbüro bora.herke.palmisano)
"With the emotionalization generated by an accomplished design, the customer is invited to engage with a theme or story – this begins in the store window and is continued in the store," explains Claudia Herke, designer at the bora.herke.palmisano style agency.
Retailers can use colors, objects, and details in their window displays to feature a design concept that finds the right target audience. The objects don't have to be directly associated with the actual product, as long as they fit the big picture and convey the big idea.
Rustic, makeshift, raw. We are all familiar with this popular trend in architecture and design: industrial-style décor, inexpensive materials, exposed concrete, pipes and air ducts on the ceiling – gold embellishments have no place in this setting. All it takes is some basic tools and a little imagination to make a big impression.
Visual merchandising isn't just important inside the store. Creative stage-setting with unique furniture in the retail window display can stop customers in their tracks and entice them to enter the store.
"The function of the shop window is primarily to stop the flow of customers, to generate attention and at best to trigger impulse purchases." (Claudia Herke, stilbüro bora.herke.palmisano)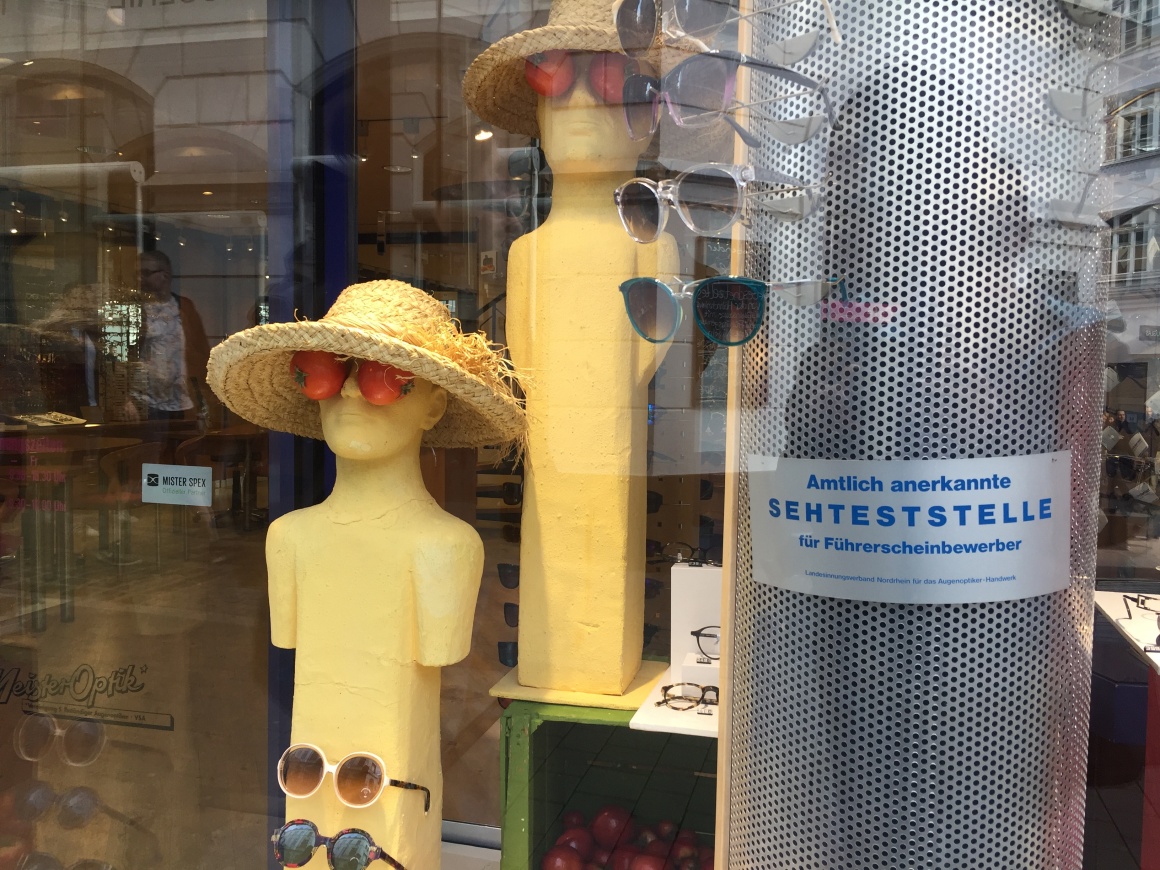 Source: Pott/iXtenso
Creativity and a sense of humor are all it takes to create an interesting, powerful window display with simple means that passers-by will not soon forget.
This clever eyewear store in downtown Bonn, for example, takes the colorful German idiom of "Tomaten auf den Augen haben" to a whole new level. Literally, it means "Having tomatoes on the eyes" and is the English equivalent of the rhetorical question "Am I blind, or what?" used when you may have overlooked something quite evident. An ingenious way to inspire shoppers to get an eye exam.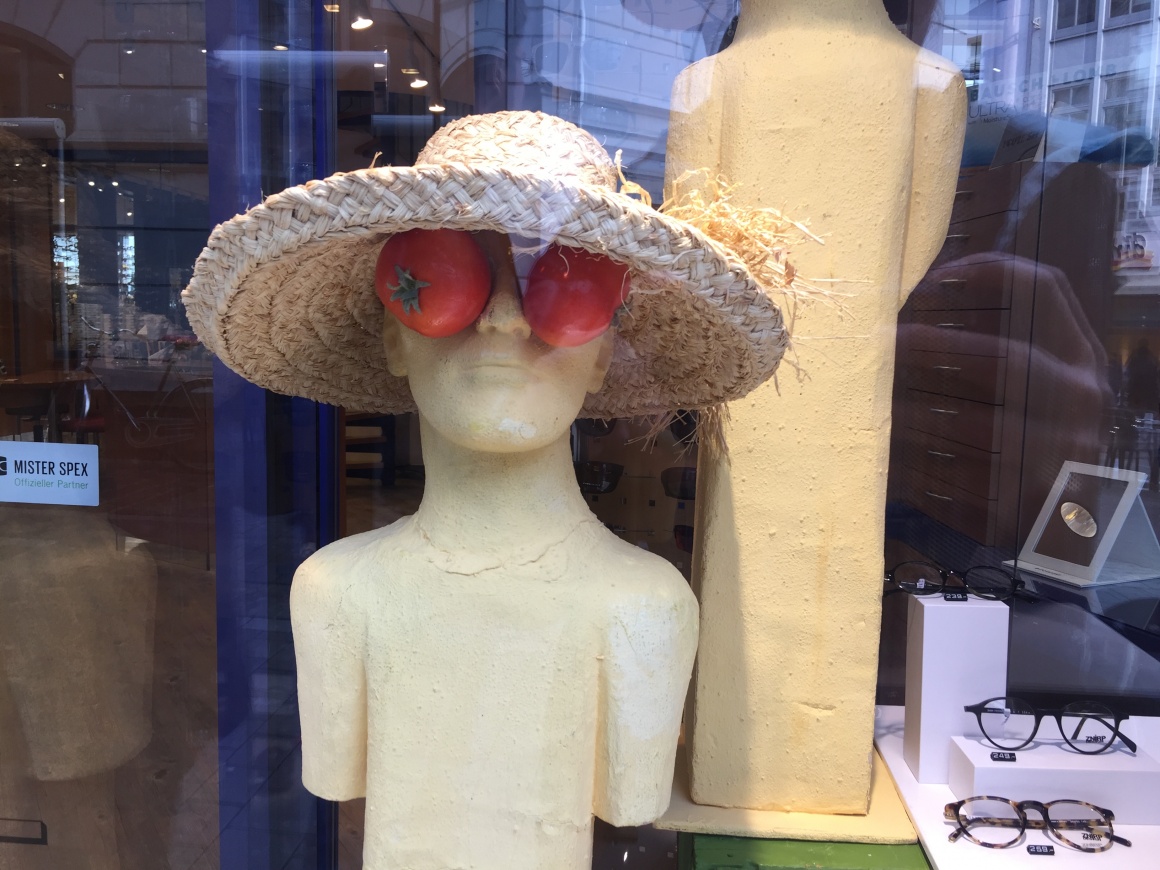 Source: Pott/iXtenso
Looking for more inspiration for visual merchandising and window dressing?
And last but not least: a grand-scale approach to a dynamic store window.