Interview • 21.10.2015
"The customer needs to receive consistent information and services at each contact point"
Interview with Mirko Hüllemann, CEO of Heidelpay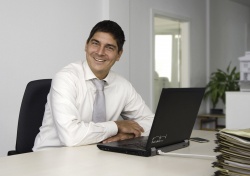 Source: Heidelberger Payment GmbH
Invoice, PayPal, direct debit und instant transfer are the preferred methods of payment of German customers in eCommerce. Several studies over the past few years have also shown: offering convenient payment methods has become an especially important service aspect for customers. Mirko Hüllemann, CEO of payment service provider Heidelpay, knows the right methods of payment for the respective choices.

Mr. Hüllemann, how important is it for the brick-and-mortar and online retail sectors to provide a variety of payment methods?
In light of the fact that studies revealed that a large portion of potential customers literally abandons the shopping cart during the checkout process because their preferred payment method is not being offered, presenting a variety of payment methods is crucial for online retail. While customers have the option of paying cash for the items at the checkout in brick-and-mortar businesses, the only choice they have on various online channels is to search for the same product at a competitor's site. This needs to be prevented by offering a wide range of payment methods – both at the point of sale at a brick-and-mortar store and in online retail. However, the idea is not to offer as many payment methods as possible but rather to filter out the most important ones.
What methods of payment are imperative for which sales channel?
A variety of different factors plays a role in the payment methods retailers should choose for the respective sales channel. It is, therefore, absolutely essential for example to factor in the respective customer preferences , target groups, the product to be sold, the distribution channel and country-specific factors when you set up the mix of payment types.
In order not to lose interested customers during the checkout process again, it is crucial to determine payment methods on an individual basis based on the underlying business model. To do this, many online retailers resort to the expertise of payment service providers. Popular payment methods in German omnichannel commerce include purchase on account, PayPal, direct debit, and instant transfer, whereas European eCommerce prefers national and international credit and debit cards.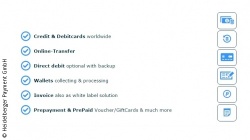 Source: Heidelberger Payment GmbH
How do payment services need to be designed for the various channels?
Consumers increasingly expect fast and at the same time secure payment processes that can be conveniently completed regardless of the device. Simple checkout processes should also ensure a smooth and easy ordering process irrespective of the channel and location. To ensure this, it is essential to configure the checkout pages using responsive design. Thanks to automatic adaptation to the output medium, all contents can be optimally presented.
Omnichannel also means to seamlessly link all of the different channels. After all, a purchase often doesn't just take place via a single channel. Customers buy online for example and pick up the merchandise at a brick-and-mortar store – or vice versa. This places increasing demands on the payment process.
Customers don't want to pay for the merchandise with cash at the checkout but at a POS terminal with the typical online payment process, such as PayPal or payment by invoice and subsequently have the product delivered to their homes. It is crucial to offer customers a consistent user experience, proven payment methods and the convenience they are used to – regardless of the sales channel they choose.
Additionally, a professional omnichannel payment solution should offer the chance to review and monitor all payment processes with just one back-end system regardless of the chosen sales channel and payment process.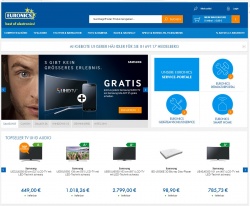 Source: Heidelberger Payment GmbH
How can retailers implement a truly comprehensive omnichannel payment system?
Today it is no longer sufficient to provide services on different sales channels, for instance at the retail store, the online store and via a mobile app. It is also essential to integrate these channels intelligently so that the customer receives consistent information and services at each contact point. This also applies to payment processing: customers always want to be able to use the same payment options – regardless of whether they buy at a stationary point of sale, the web store or their mobile devices.
This is why a good portion of retailers utilize the know-how and the experience of eCommerce service providers such as payment service providers (PSP). Aside from integration, they also take over payment processing. If the PSP is also authorized as a payment institution, retailers don't need to acquire their own licenses to provide payment services in a time-consuming process since the payment service provider already holds the respective licenses. When you collaborate with payment partners, you need to make sure that their array of payment procedures and services is also available for all other channels like mCommerce or the point of sale aside from eCommerce. Thanks to standardized integration processes, plug-ins for all popular store systems and interfaces to downstream systems such as ERP for instance, a professional payment solution seamlessly and within a short time blends into the existing processes of an online store.
What role does the payment aspect play for customer satisfaction – compared to other services that omnichannel retailers offer today?
Only a consistent shopping experience is reflected in complete customer satisfaction. If one component fails, potential shoppers feel insecure and stop the purchase. This applies especially for the checkout processes and payment processing. Whereas many services are "nice-to-have" features in omnichannel commerce, professional payment systems are indispensable: when potential customers don't find their preferred payment method or struggle with technical issues during the checkout process, they cancel the transaction. Only in very rare cases will customers try to shop at the same platform again.
Interview: Daniel Stöter, iXtenso.com