Interview • 05.01.2012
"Our consumers expect us to serve them through the online-channel."
Interview with Rune Sølvsteen, e-commerce Director ad interim at Hunkemöller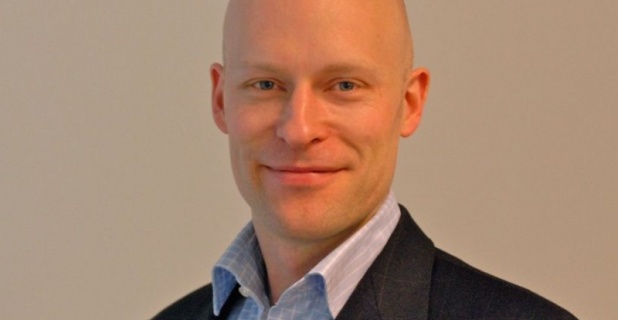 Founded in 1886, Hunkemöller is one of the largest lingerie chains in Europe. The Dutch company employs more than 2.600 people and runs more than 450 shops in 15 countries. Hunkemöller has been active on the internet since 2001 and launched its e-commerce strategy at first in The Netherlands. In 2009 a complete new eshop was launched in Germany, followed by Belgium in 2010. E-commerce is a profitable and fast growing channel for Hunkemöller which still holds large potential to grow further.
What is the multi-channel strategy of Hunkemöller and which role plays e-commerce in it?
Today we already serve our customers multi-channel in our extensive network of retail stores in 15 countries, and through e-commerce in Germany, Holland & Belgium. At Hunkemöller we have though a cross-channel strategy; meaning serving our customer seamlessly across the channels in which she chooses to shop. This means that we in the near future want to offer the possibility to order online, have the lingerie delivered at home and then for instance exchanged for a different model in-store. We believe our customers want to have access to our products and services across all the channels in which consumers shop today.

Since 2003 Hunkemöller applies e-commerce in the Netherlands and since 2009 in Germany. Which effects had the e-commerce strategy on sales figures so far?
Introducing e-commerce as a channel for Hunkemöller is greatly supporting our in-store sales as well as ensuring that we maintain our market share in the fast growing online lingerie market. Last year in The Netherlands for instance we saw that the overall market for lingerie (total body fashion) grew with 20% online while offline sales figures from GFK showed a 2% decrease in total bodyfashion. Had we not been online we would have missed our growing online consumer demand.

Did you experience surprises in the buying behavior of your customers?
We know from interviews with our customers that there is a strong cross-pollination between online and offline. We have seen that more than 50% of our in-store consumers like to browse our collection and the inspiring pictures in our online store and then enter one of our stores to buy the product. Likewise above 40% of the consumers who have visited one of our stores have come to the store to get advice and select their favourite models, and then complete the purchase at home.
At Hunkemöller we know that by offering the e-commerce channel we serve our customers better by being available through the retail channel they chose and we expected this multi-channel trend, but the high percentage off our consumers who actually use both channels to shop surprised us.

Hunkemöller is already operating web shops in Germany, The Netherlands and Belgium. Are you planning to expand the web shop to other European countries?
Yes, we see that our consumers expect us to serve them through the online channel and as soon as we can we want to offer this opportunity in the different European countries where we operate.

About 8 million people in Germany alone use Facebook as a social medium. What do you think about f-commerce and its possibilities as an enhancement of an existing e-commerce strategy?
At Hunkemöller we have the past years actively embraced the new social channels starting with Holland. Here we have built a large fan-base on the leading platform Hyves, we run a well read blog and we actively involve our fans when we can. Having dipped our toes in the water and found a direction for what works for our fans we have now also started Facebook in Netherlands and Germany.
Of the different successful initiatives our fans have engaged with us on are for instance choosing the Hunks which took part in our last TV ad, sharing their summer hot-spots and last winter our consumers also told us which colours they wanted to have in the holidays special offer collection.
As for f-commerce we believe this is only just starting. We are currently working on serving the immediate need of our customers better which we see as being mobile-commerce and engaging with Hunkemöller through a dedicated phone & pad app.
In the next year(s), as the social engagement with our brand continues to grow and consumers start engaging with our cross-channel offer & apps, it is only natural to take f-commerce in as part of the cross-channel offering.

What are future milestones of Hunkemöller´s e-commerce strategy?
We can be very open about that as we see this as part of an open communication with our customers and fulfilling our aim of serving them better.
First of all we want to offer a stronger cross-channel experience. Here the integration with our popular member card is essential. Secondly, as we discussed above, we plan to offer e-commerce in different European countries. Last we see a strong demand for our popular lingerie through other online retailers; online concession if you will. This is a key milestone which we are actively working on as well.

As interim Director e-commerce at Hunkemöller - how do those milestones effect your future plans, especially regarding your company Defacto Partners?
From Defacto Partners we have worked actively with the strong team at Hunkemöller since October 2010 where we together made a radical change of the e-commerce business launching it on a path of strong growth and setting out the strategy for the coming years.
Now after a long search we have found a very capable e-commerce manager, Emma Bonar, who will become Head of e-commerce from September first and lead the e-commerce team to new heights. Defacto Partners will continue working with Hunkemöller on some specific strategic issues hereunder the expansion of online concession sales. Further than that we are ready to take on new challenges with other retailers in Holland, Germany or further afield.
Mareike Scholze, iXtenso.com

Background:
Rune Sølvsteen holds an MBA from INSEAD and has a background as European Marketing Director for Nike e-commerce and Retail lead & board member off Google Benelux. Currently Sølvsteen is co-founder and partner of Defacto Partners, a company specialised in strategy advice to mainly consumer companies in the areas of Internet, eCommerce, Online Marketing & Multi-Channel Retailing. Among other clients they work with Hunkemöller where Sølvsteen holds the position of eCommerce Director ad interim responsible for the online shop and implementing of the multi channel strategy.