retail salsa – Spice up your community • 03.09.2022
Omnichannel: The right herbal mix of online and offline
Convenient shopping and service experience across all channels
Shopping today is more diverse than ever, and customers expect a comprehensive experience, not only at home or on the go when shopping online, but also directly in the store. The boundaries between offline and online are becoming increasingly blurred. But with a sophisticated omnichannel concept, the user experience in turn becomes a new whole.
If omnichannel marketing is used correctly, it noticeably improves the shopping experience and can lead to larger shopping baskets. Customers appreciate it when all relevant information is available to them on all channels. If you manage to pick up your clientele across all channels, this is an essential step towards the success of your business.
You want to appeal to every taste of your clientele? Together with our experts, we'll get your herb garden blooming: with an optimal customer approach, a convenient shopping and service experience, and the appropriate IT equipment.
Participation in the Webtalk retail salsa: omnichannel on 19.10.2022 at 4 p.m. CET is free of charge after registration! The language of the talk is yet to be announced.
Thyme, oregano or rosemary? – Questions about the right omnichannel herbal mix:
Which (digital) touchpoints are particularly important for my clientele?
How can I best link the on-site shopping experience with digital components?
What new apps or software applications can I profitably implement in my business?
Do my employees need to take on new tasks or receive training as a result of the new digital possibilities?
What impact will an omnichannel strategy have on my business processes?
How can I start with simple means and offer targeted omnichannel services?
Supplier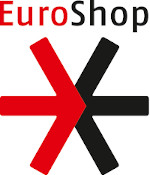 Stockumer Kirchstraße 61
40474 Düsseldorf
Germany
Heilsbachstraße 22-24
53123 Bonn
Germany
You can't be there on 2022/10/19?
Register anyway and get your personal access to the on-demand video after the talk.
Wanna be part of retail salsa, too? Then take a look here:
Be there and join our discussion!
Register now at www.retail-salsa.com.
Do you have specific questions on clever instore marketing strategies? Feel free to send them in advance to service@retail-salsa.de. We will find answers in with our experts.
Your hosts
"retail salsa – Spice up your Community" is the virtual webtalk that brings retailers, suppliers and independent experts together to talk about components of a successful customer journey. We don't make a secret of the ideal mix, but share insights and experiences. retail salsa is hosted by iXtenso – retail trends and EuroShop – The world's no.1 retail trade fair.