News • 14.09.2022
Is German e-commerce in good shape before the recession?
Feed Marketing Report 2022 confirms good prospects for German retail even in difficult times
According to the freshly released Feed Marketing Report 2022, German online stores have a very strong stand in multichannel presence, with retailers advertising across 3.6 channels on average, compared to the global benchmark of 3.2. And against their neighbors in the south, they are outperforming Switzerland (3.2) but underperforming Austria (3.9). When it comes to product availability, Germany is inline with the global average (16.7% of products out of stock), and again outperforming Switzerland (25% of products out of stock).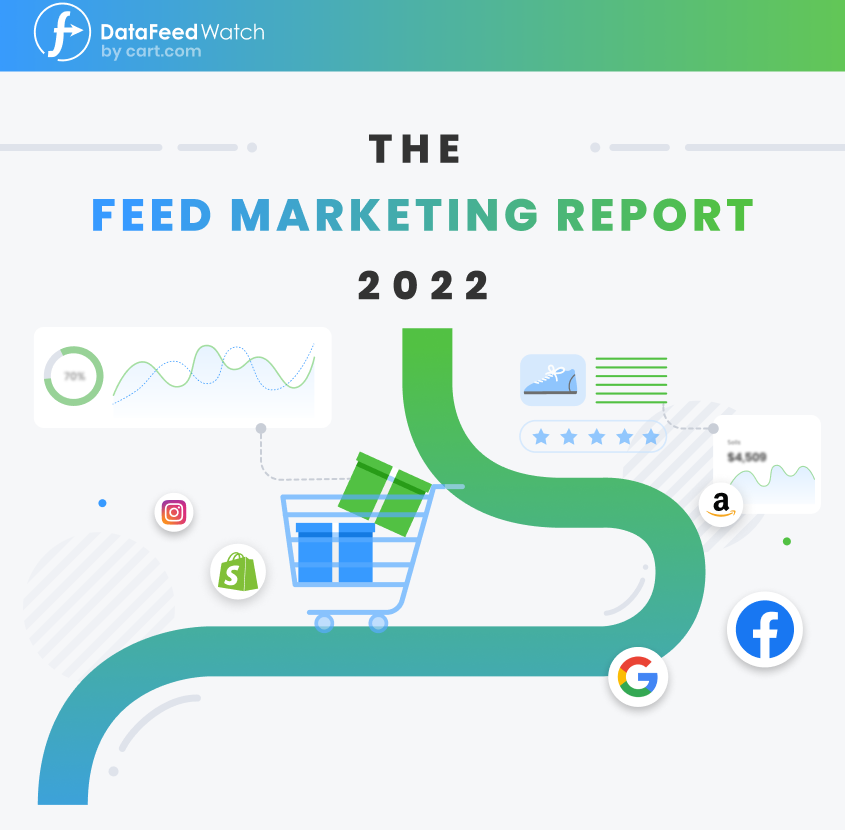 Source: DataFeedWatch
Feed Marketing Report 2022 (FMR 2022) finds that German e-commerce holds a very strong multi-channel presence, with retailers advertising on 3.6 channels against the global average of 3.2, which is 12.5% higher than the rest of the world. The report shows German merchants to be very active in promoting, advertising, and selling their products across different channels, platforms, and marketplaces.
"Strong multi-channel strategies allow finding customers in various niches and increase advertising effectiveness", explains Jacques van der Wilt, General Manager Feed Marketing at Cart.com. "Focusing on channels that work is one of the proven tactics that will be used during economic slowdown by many online stores. German merchants have very good knowledge of different channels which now they can monetize even more".
Retail businesses stand to face new economic challenges
According to the Bloomberg monthly survey of economists in July, the probability of a recession now stands at 47.5%, compared to only 20% in March. Retail brands are bound to shift strategies as they gradually move past the COVID-led supply issues to face the challenge of climbing global inflation, the latter paired with consumers re-prioritizing their daily expenditures.
The entire Feed Marketing Report 2022 graphic can be viewed here.
A full new landscape of today's e-commerce:
Retailers respond to rising inflation by discounting 26.49% of all products advertised. The Fashion sector takes the lead at 37%, and the Health & Beauty and Furniture sectors are close behind with roughly 33% discounted inventory each.
On average, only 16% of products are out-of-stock, but some industries are especially hard hit, like Vehicle & Parts (57%) and Sporting Goods (40%)
Nearly 65% of e-commerce businesses reduce the size of their advertised product catalogs to prevent budget waste. With price shining as the top determinant of whether a product gets cast aside.
Size makes a big difference in multi-channel strategies - retailers with the largest product offering advertise on 5x more channels than the average online shop.
Affiliate advertising channels (such as AWIN) stand out as an outlier in the sales channel stack of an average retailer, with only 11% of sellers utilizing them.
"Most retailers continue to lean on the search-based [over 90% of merchants] and social channels [54%] as the foundation of their online presence." says van der Wilt. "However, with the looming recession and declining performance on meta channels like Facebook or Instagram, we expect the affiliate channels to grow in popularity. They pose a cost-effective way for retailers to bulletproof their revenue streams. And that's what they need right now."
Where is the e-commerce market headed?
Despite the economic slowdown, Morgan Stanley forecasts that global e-commerce sales in 2022 will reach the 3.3 trillion dollar mark. With this new set of challenges on the horizon and the unfaltering growth of global eCommerce, businesses are bound to look for new ways of optimizing their advertising operations. How?
Find answers by downloading the Feed Marketing Report 2022 here.