News • 15.12.2020
Bra-shopping during COVID-19 pandemic
M&S launches contact-free bra fit service in England & Wales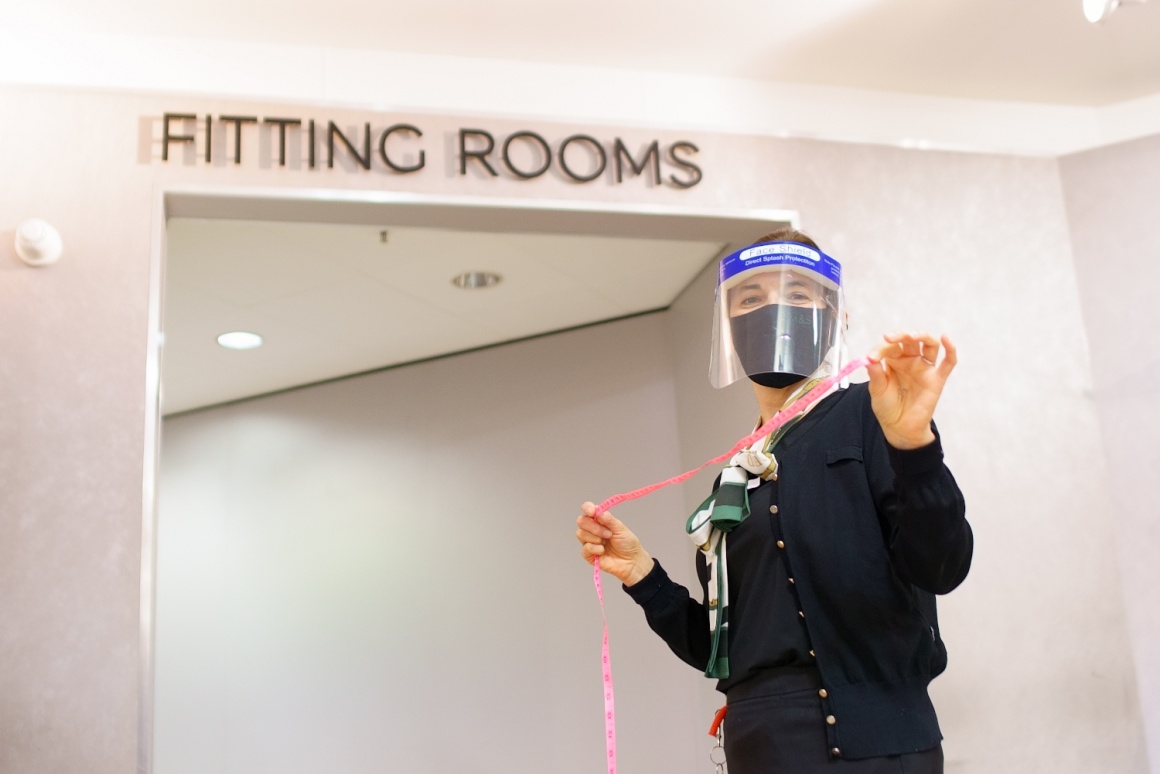 Source: Marks and Spencer
On Thursday 3rd December M&S has launched a contact-free bra fit service at 64 of its biggest stores in England & Wales.
The contact-free offering will be run by M&S's team of lingerie experts and the consultations will include the following:
Contact-free measurement (colleagues will show customers how to take their own underband measurements accurately with a sterilised tape measure and will assess cup size – all from a social distance)
Advice on the different styles, shapes & options available at M&S (in-store and online)
Help selecting & purchasing the perfect bra – from everyday options, to sports bras, to something special
Prior to the second lockdown in England, the adapted service was trialled at five large M&S stores with great customer feedback on the 'safe' and 'helpful' service – particularly for first bra fit appointments.
The adapted service will include the implementation of strict hygiene and social distancing measures to ensure customers can use the service with confidence. These measures include:
Hand washing: Hand sanitisation stations will be at the entrance to all lingerie fitting rooms and customers will be asked to sanitise their hands on arrival; colleagues will wash their hands between every appointment.
Social distancing: 2m distance to be maintained at all times between bra fitter and customer.
Extensive cleaning: Fitting rooms to be cleaned after every customer including all surfaces & all tape measures, with a deep clean every evening.
Quarantining product: All bras tried on and not purchased will be isolated.
Face coverings: Colleagues will wear a face covering, visor and disposable gloves and customers will wear a face covering – like they'll do whilst shopping the rest of the store.
Digital technology plays an important role in how M&S Lingerie now serves customers. Over the past few months M&S has continued to offer bra fit advice to customers via its bra fit guidelines and online bra fit tool – which is used on average by over 20,000 customers a month.