Company News • 12.04.2022
4 tips for improving retail customer experience
Customer experience can make or break a retail business, so it's vital to get it right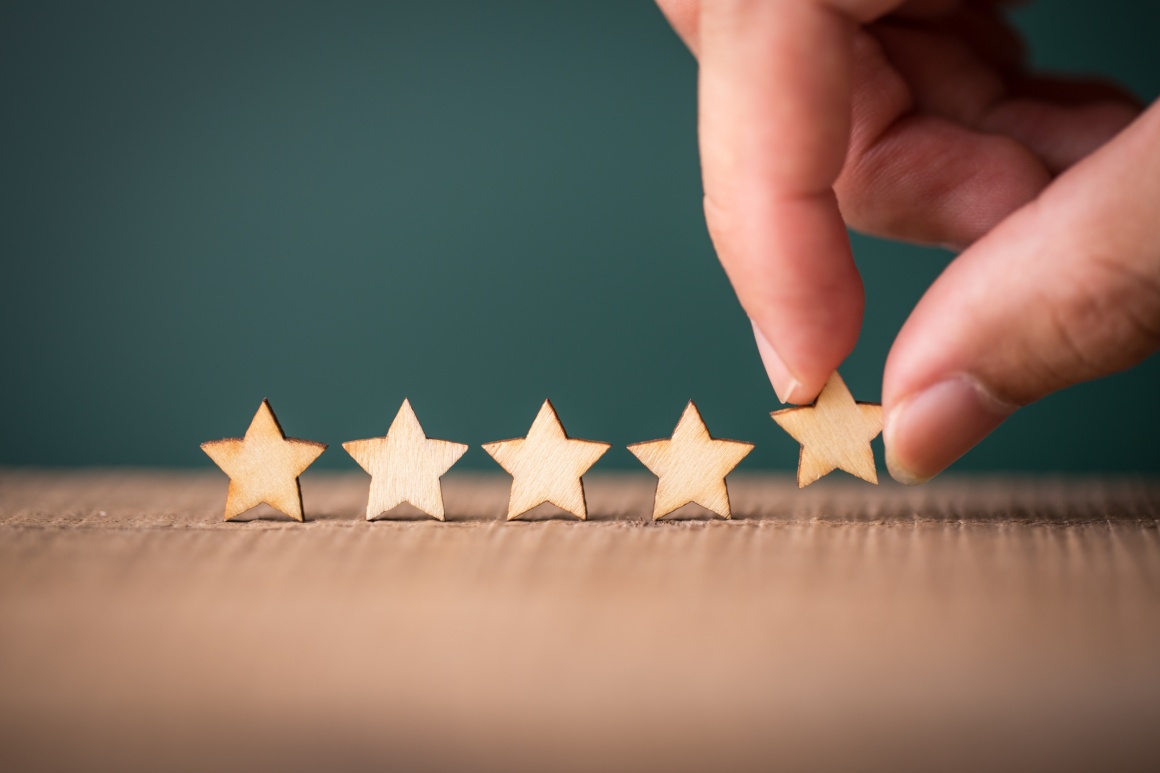 Source: Adobe Stock
In the retail industry, customer experience is one of the most critical elements for success. It serves as the foundation for customer loyalty, repeat business, and word-of-mouth referrals. In other words, an excellent customer experience is what can set your business apart from the competition and help it thrive.
Customer experience can make or break a retail business, so it's vital to get it right. To help you out, here are helpful tips for improving customer experience in your retail store.
1. Invest in advanced technology
As technology evolves, so do customer expectations. According to research, about 67% of customers' standards for excellent experience are higher than ever. They want a seamless, personalized, and convenient experience when they shop—and they won't settle for anything less. It's best to invest in advanced technology for your store and use it to your advantage to meet these expectations.1
Moreover, you may also consider partnering with Odigo or any contact center as a service provider as your companion in your digital transformation journey. This approach would help reduce your technology costs and provide you with the best customer experience management tools in the market.
Implementing innovative technology in your daily operation positively impacts every customer touchpoint. Here are some examples of how technology can improve retail customer experience:
Increase communication and collaboration with customers via automated messages to answer frequently asked questions and provide product recommendations in real time. You can effectively use technology to bridge the gap between customers and retailers.
Gather customers' behavior data
Gather and analyze customer data to identify behavior patterns and trends that guide marketing efforts. You may also use this information to customize offers and recommendations that appeal to specific customers.
Automate the marketing process
Automate marketing and data analytics to reduce its time to produce actionable insights. This approach will also ensure that customers receive timely and relevant information. Having a customer-centric marketing process will undoubtedly improve their experience.
You can provide 24/7 services to customers with the help of technology. Customers can shop online or through mobile apps anytime and anywhere. This method gives them the convenience they desire and makes it easy for them to shop on their schedule.2
As you can see, technology has drastically changed the retail landscape and how customers interact with businesses. By leveraging the right technology, you can improve customer experience and increase sales.
2. Offer loyalty program rewards
Loyal customers are the lifeblood of any retail business. They are more likely to return, spend more money, and recommend your store to others. To keep your customers coming back, you should consider offering a loyalty program.
There are many different loyalty program rewards, so you're sure to find one that fits your business. The key is to offer something that provides value to your customers and incentivizes them to continue shopping with you.
Some popular loyalty program reward ideas include:
Points system: Customers earn points for each purchase redeemed for discounts or free merchandise.
Membership: This program gives customers access to sales or special events, which builds a sense of exclusivity and community.
Discounts or coupons: Customers receive a certain percentage off their purchase when they reach a certain spending threshold. Free shipping is also a popular perk of discounts.
Store credits or cashback: This reward is one of the most popular among customers, as it provides them with immediate value. Customers receive a percentage of their total purchase back in store credit or cash, which can be used on their next purchase.
Giveaways: A complimentary gift or product sample is a great way to show your appreciation for customers' business. These freebies are also an excellent way to promote new products while building a solid customer experience.
Whatever type of loyalty program reward you decide to offer, make sure it's easy to understand and participate in. The easier to earn rewards, the more likely they'll be to stick around and continue supporting your business.3
3. Create an emotional shopping experience
Some customers are emotional shoppers who base their purchase decisions on how they feel about a particular product or service. This approach involves a more personal connection with the brand that reflects their lifestyle, personality, or values. Thus, it'll often result in a stronger bond.4
Therefore, retailers need to create an emotional shopping experience that resonates with their customers. You can achieve that through any of the following:
Product selection: Offering unique and exciting products that align with customers' interests will help create an emotional connection.
Brand story: Customers want to know who you are, what you stand for, and why they should support your business. Telling your brand story in a way that resonates with customers will help create an emotional connection. It should also be authentic, relatable, and inspiring.
Customer service: Excellent customer service is key to creating a positive emotional shopping experience. Friendly and attentive staff willing to go the extra mile will make customers feel appreciated and valued.
4. Empower your team members
Superior customer service is an essential component of a positive customer experience. Your team members are the face of your business and the first point of contact for customers. Hence, it's crucial to empower them with the knowledge and resources to provide an excellent customer experience. Doing so will make your team more productive.5
Here are a few ways to make your team members feel empowered:
Practice staff recognition and acknowledgment
Meet team members' needs
Create a positive work environment
Encourage and support professional development
5. Conclusion
Customer experience is a critical component of retail success. By following the tips provided in this article, you'll be on your way to boosting your customer experience in no time and seeing a positive return on investment.