Guest contribution • 11.01.2023
Become the hero of your customers!
Optimise your international shipping strategy – here's how
Omnichannel shopping is in high demand. Almost half of European online shoppers ordered internationally last year. For many e-commerce companies, the opportunities offered by selling their goods internationally are tempting. But in order to retain international customers, flawless shipping is an important factor.
What expectations do customers who shop in foreign internet shops have of delivery and how can e-retailers best meet these expectations? A first tip: Especially when it comes to optimising international shipping, online shops should not lose sight of their data.
The worldwide shipping of their own products offers retailers enormous potential to win international customers. The challenge here, however, lies in getting an order to its destination in accordance with the respective local delivery standards.
While the majority of consumers in the Netherlands (87 per cent) like to receive their parcel from the leading delivery company there, PostNL, according to a survey by the shipping platform Sendcloud, Bpost is the most popular delivery company in Belgium (86 per cent) and most consumers in Germany prefer delivery by DHL (62 per cent). These figures clearly show that there is no one-size-fits-all solution for shipping abroad. On the customer side, expectations of the delivery process differ from country to country and there is no one provider that covers all shipping methods equally well. The most important step in developing an optimal strategy for international shipping is therefore to first get to know your customers.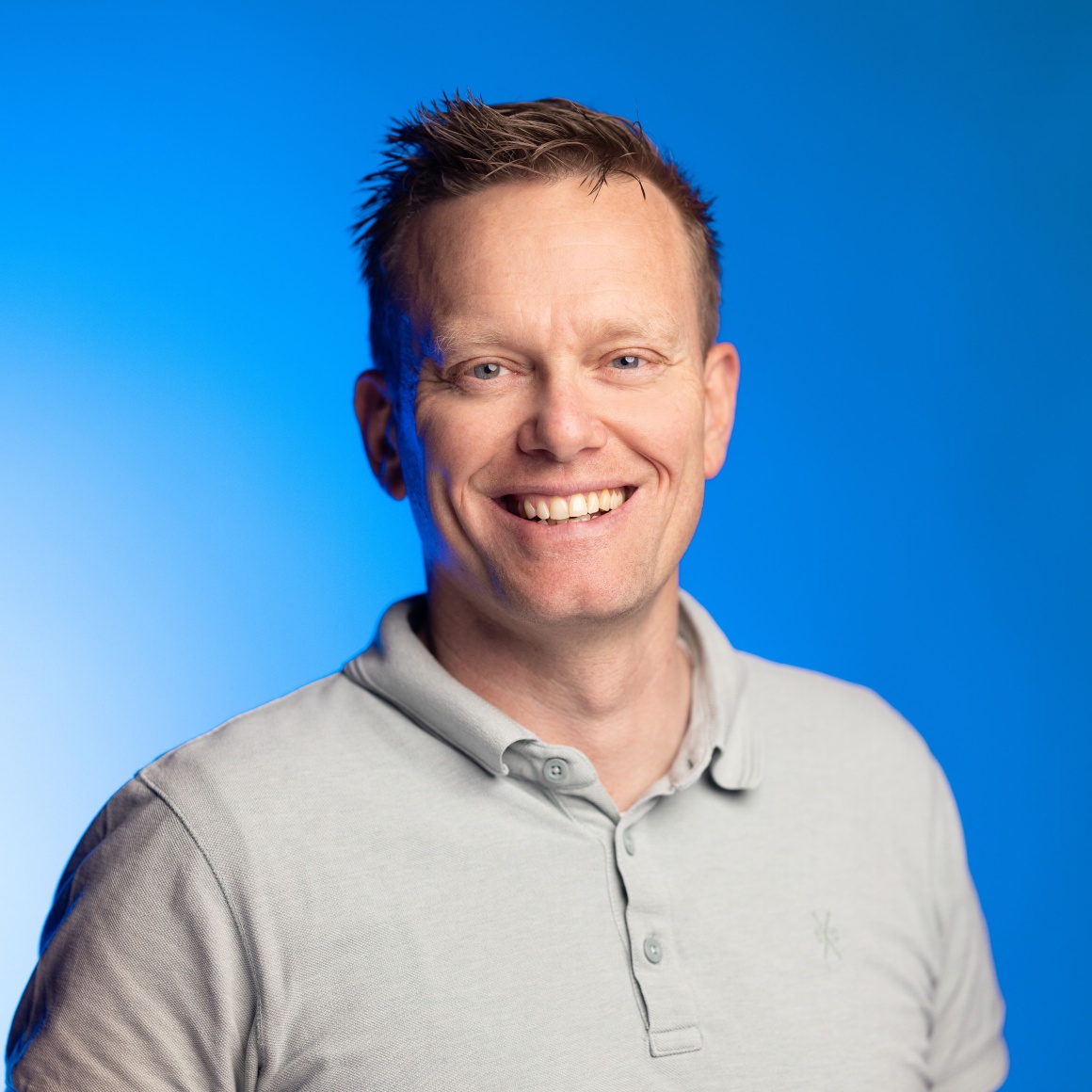 Source: Sendcloud
Dealing with different customer expectations is crucial
Overall, consumers are becoming more demanding when it comes to the delivery of their ordered goods. They want to decide for themselves where, when and how they receive an order. However, they are not nearly as impatient as some traders who are toying with the idea of offering their goods to foreign customers might fear. After all, faster is not automatically always better and not all orders are so urgent that they have to be delivered the very next day. The aforementioned study shows: European consumers are willing to wait an average of 4.7 days for their order.
The assumption that next-day delivery is a prerequisite for lasting international success is therefore not true. Nevertheless, it is of course important to manage the expectations of your customers. Because as long as the expected delivery time and service is clearly communicated from the beginning and consumers are kept informed every step of the way, most of them are relaxed. Dissatisfaction is most likely to arise when there is a discrepancy between expectations and the actual delivery experience – this is something e-commerce managers should avoid at all costs.
Delivery options with local advantages
To match expectations with delivery reality, online retailers have a variety of options for shipping abroad. They can work with local carriers as well as large international providers or a combination of both. Cost, speed and care all play an important role. Even though one option may be faster than the other, the delivery may not be delivered by the locally preferred carrier in the last mile or similar. Shop operators also have the choice to offer their customers different delivery options – from standard to express delivery to direct drop. All options have their own advantages:
Standard delivery, for example, is usually very cost-efficient, as it is sent overland. Parcels from Germany to Europe take between one and six days, depending on the country of destination. In most cases, this option uses the leading local carriers such as Deutsche Post.
Express shipping focuses on speed and the shipment is made by air. This means that parcels can be with the customer the very next day. The most commonly used express services for this purpose include UPS, DHL Express and FedEx.
With direct delivery, on the other hand, the parcels are "dropped off" on site. Here, traders transport their foreign orders collectively to the destination country and drop them off at the sorting centre of the local preferred carrier. An example of this is Nike's European logistics campus, where the goods are pre-sorted according to destination country and carrier before they are delivered directly to the local carriers. The advantage of this strategy is that e-retailers can use local carriers and have complete control over the delivery process throughout the entire shipping process. The disadvantage is, of course, that certain delivery volumes are required for this option to be worthwhile in terms of costs.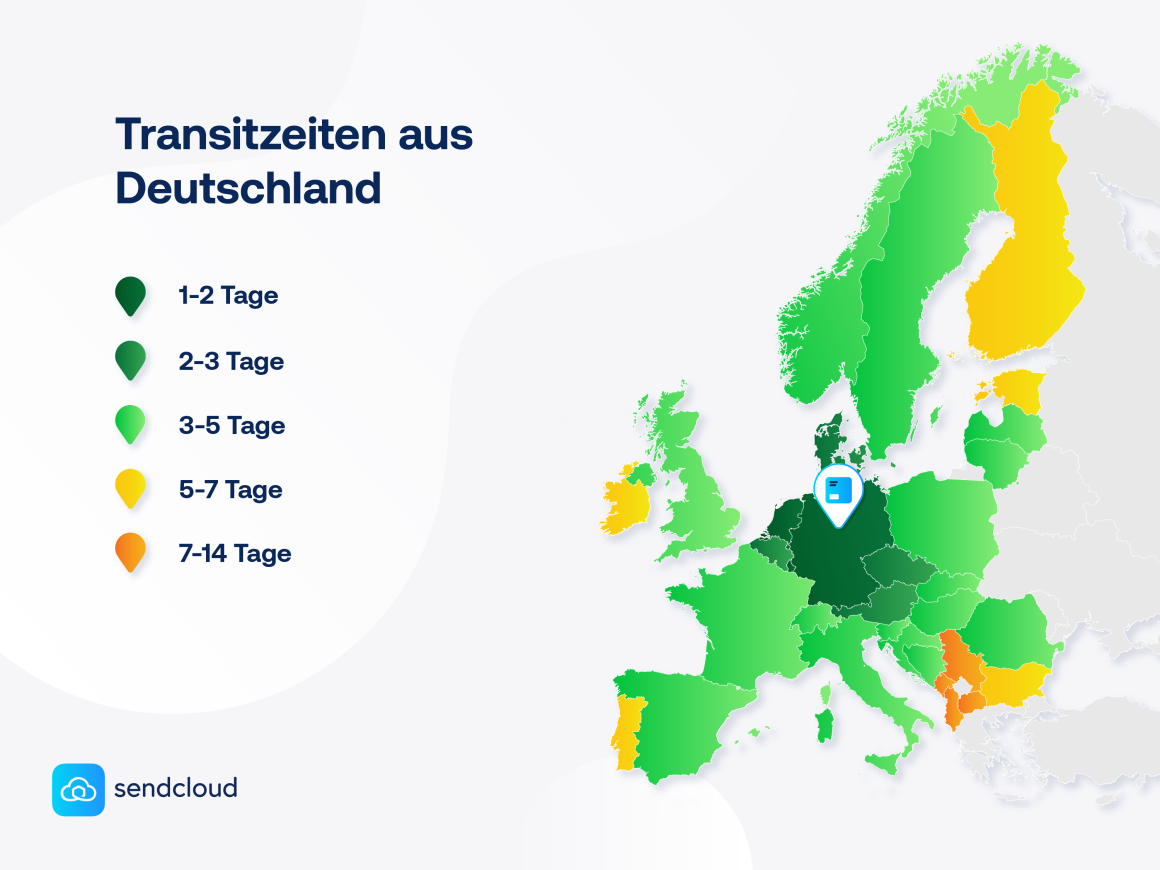 Source: Sendcloud
Analyse shipping data to make the right decisions
In order to choose the most appropriate shipping strategy for each country, it makes sense to use relevant data points. A thorough analysis of shipping data provides the basis for ultimately making the most appropriate decision for each online shop. In the process, however, many companies collect data without drawing the right conclusions from it. In order to be able to really optimise one's own shipping strategy, data from competitors, data from the respective country or even data at the forwarder level should be included in the analysis in addition to one's own shipping analyses.
Such analyses are already used extensively in the shipping logistics industry and offer decisive advantages: for example, the shipping lead time is an important indicator for being able to realistically estimate how long it really takes for a package to arrive in the destination country. For example, a parcel from Germany to the Netherlands usually takes one to two days and an order to Spain three to five days. If the planned delivery time is shorter than the maximum delivery time that consumers in the country concerned are prepared to wait on average, traders* can assume that their foreign customers are satisfied. If it is longer, it might be difficult for the customer to order again. If you know in advance both the expectations of your customers and the shipping times, shop owners have a good basis on which they can perfectly optimise their international and, of course, their local shipping strategy.
Conclusion: International shipping offers many opportunities to make the ordering process as ideal as possible. Retailers should therefore make sure to analyse their own data with foresight in order to focus on the right carrier strategy. It is even more professional to also access reliable data from external service partners who can really track all steps in the shipping process up to the last mile on site. If the chosen shipping strategy matches the preferences of the international clientele, it is very likely that sales per country will increase. After all, a satisfied customer base - the goal of all e-commerce managers - also means satisfactory sales growth in almost all cases.