Company News • 02.03.2017
Toshiba enables brilliant commerce at EuroShop 2017
Toshiba to demonstrate new innovative retail solutions in Hall 6, Stand C41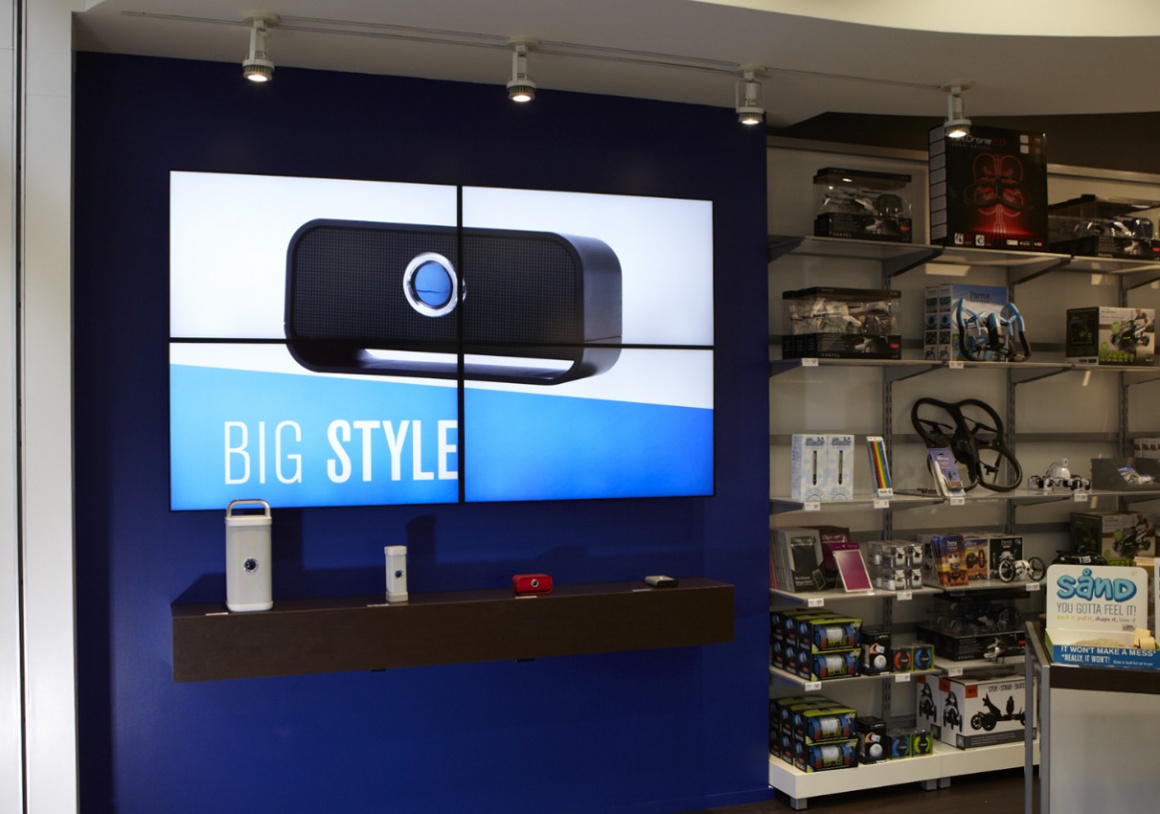 Source: Toshiba
Toshiba Global Commerce Solutions, Inc. and its parent organization, Toshiba TEC Corporation (TTEC), will showcase a broad variety of retail solutions in Hall 6, Stand C41 during EuroShop, the world's No. 1 retail trade fair, held 5 – 9 March. Toshiba innovation enables Brilliant Commerce™ allowing retailers to deliver enriched shopping experiences, gather actionable insights and provide a frictionless checkout through our deep retail expertise and broad portfolio of services and solutions.
Some examples of Toshiba retail innovation being featured on the show floor include:
Engaging consumer shopping journeys on the path to Brilliant Commerce, seamlessly flowing from online to the retail store including shopping lists, click and collect and home delivery
New commerce platform that elevates digital retail journeys, including mobile use cases and more
Three new solutions that leverage facial classification to provide actionable consumer insights:
Lift 'n' Learn - an engaging self-service interactive display for product education and comparison
Style Advisor - a real-time, interactive display for associate-led concierging
DeepMap - providing retailers with detailed sales data, heatmaps and other rich insights through an intuitive dashboard
Innovative checkout solutions – Touchless Commerce with facial classification and experience bar featuring the newest TCxWave™ POS hardware
At EuroShop 2017, Toshiba will be featuring new enhancements that highlight the company's innovations, with a focus on how technology can influence and augment the modern shopping journey.
Associate productivity and shopper engagement
Toshiba is raising expectations in retail with TCx™ Elevate, a new digital commerce platform that allows retailers to revitalize their current systems by complementing, enhancing and extending retail capabilities, with minimal impact to their existing POS environment. Through this platform, retailers will be able to take advantage of new Toshiba applications, better integrate with third party solutions and even build their own.
Global services
Toshiba's Consulting, Professional, Managed and Client Services experts provide the insights and foresight to help make a retailer's vision and investments come to life. Whether a retailer has a few stores or a global presence, Toshiba is equipped to handle whatever issues the retailer is facing and anticipate the future environment with our flexible solutions.
Thought leaders from Toshiba and analyst firm IDC will also speak at the following sessions:
IDC Discusses Elevating Retail in the Digital Transformation Era, Tuesday, 12:30 pm, Hall 6, Stand I75
Staying Relevant in the Digital Age: Beyond Omni Channel, Tuesday, 15:30 pm, Omni Channel Forum
The In-Store Experience Makeover, Wednesday, 12:00 pm, Hall 6, Stand I75
Supplier

Carl-Schurz-Str. 7
41460 Neuss
Germany