Advertorial • 01.02.2018
Talking 'bout a (ESL) revolution
... on the connection of digital components in retail to a perfectly harmonizing ecosystem
Let´s imagine the perfect electronic shelf label (ESL):
These digital price tags are fully networked, extremely thin and ultra-low battery power models. They also work in damp, wet, dusty, hot or cold environments. You can choose between 2.4 GHz or SubGig radio frequencies. The design is freely customizable. The labels have bright white or multi-color flashing LED lights for geolocation. The NFC module is a matter of course. There is a wide selection of fixings for all situations. And the beautiful ESLs also have an anti-theft system for the shelf.
Well, that already exists. VUSION is the world´s most modular digital price tag. It offers multi-optional features in shopper connectivity, channel synchronization and shelf-edge automation.
What else would be missing?
What if you could always monitor the shelf inventory in real time?
Supplier
Bundesstraße 16
77955 Ettenheim
Germany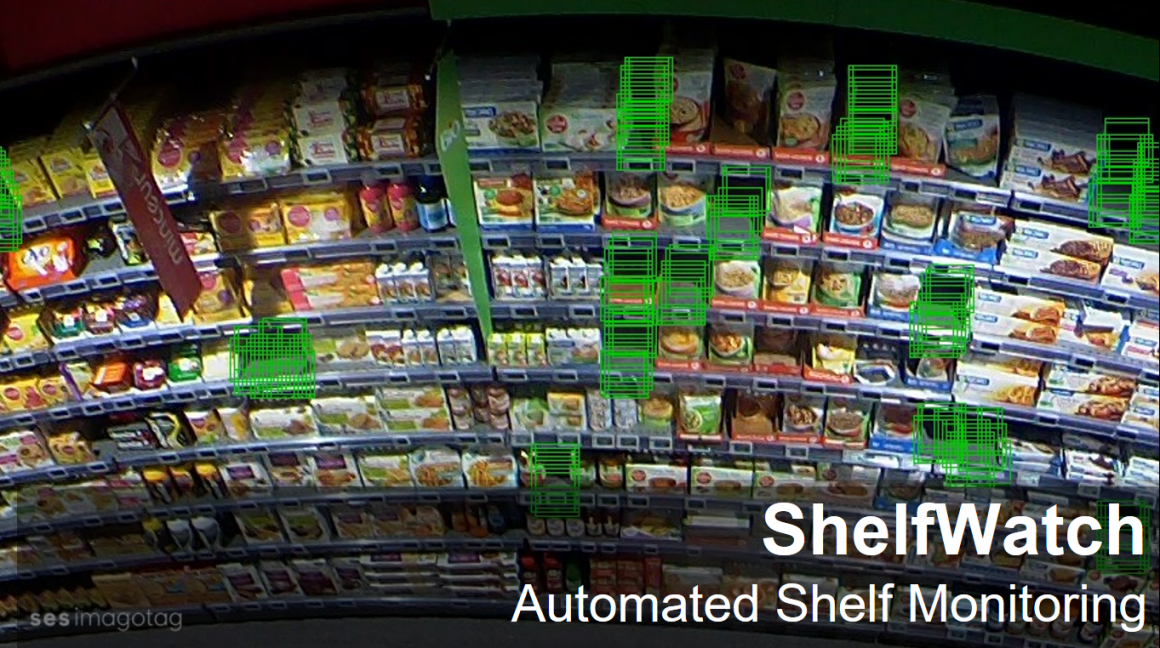 Source: SES-imagotag
This is exactly where automatic shelf monitoring comes into play.
An end-to-end problem of physical retail is empty store shelves. Also unpopular are misplaced or misappropriated products. Everything that puts the customer in the way, it is for the dealer to clear out of the way.
ShelfWatch from SES-imagotag is the world's first solution that digitally recognizes and immediately reports vacancies or placement errors on the shelf. In conjunction with the networked digital price tags, the shelf is detected and scanned by a sensor, for example in the surveillance camera. Each product is clearly linked to a shelf label. These data provide a planogram of the current situation in real time. The automated shelf monitoring system detects errors on the shelf and immediately marks them in the graphic display of all shelves. Exact matching of each individual product accurately documents the faulty location. The ShelfWatch app shows the sales staff in the business on the mobile devices immediately what to do and leads them via geolocation precisely to the "point of action".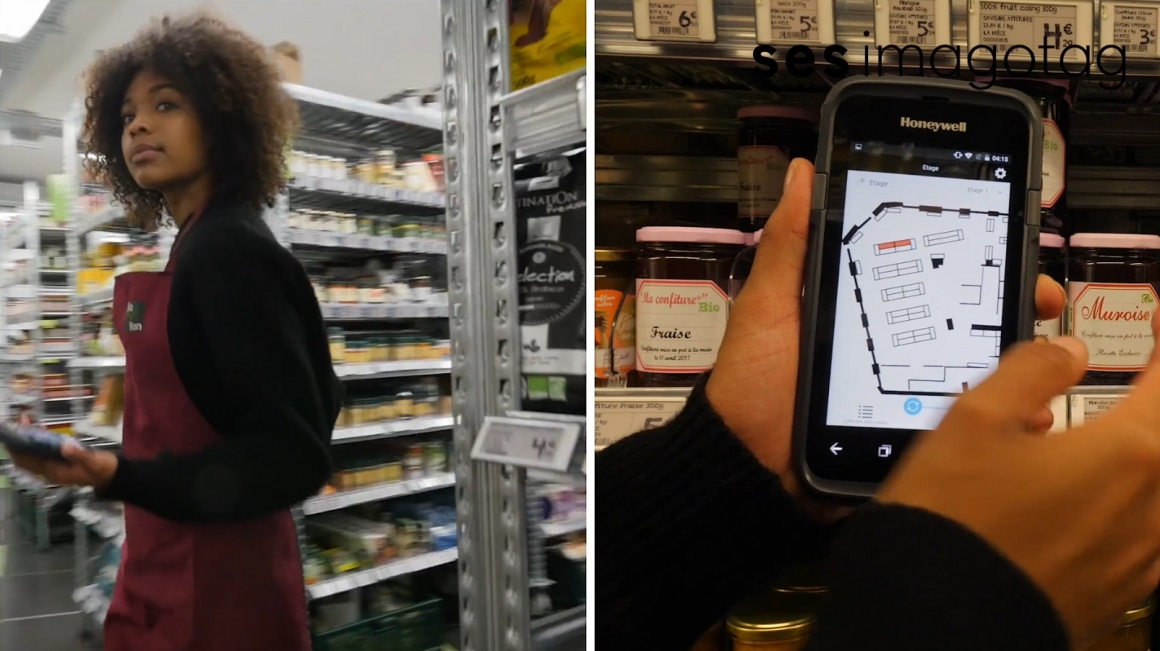 Source: SES-imagotag
The ShelfWatch stock-out detection system offers a new digital solution package for one of the core issues of physical retail. It is customer friendly and increases the efficiency of the business. The elimination of vacancies and misplacements can increase store sales by up to 15 percent.
ShelfWatch won the 2017 LSA Innovation Awards in the category "Merchandising".
SES-imagotag is the world leader in smart digital price tags and electronic price adjustment. The group is headquartered in Paris and has 15 offices on four continents. The research centers are in Austria, Germany and Taiwan. SES-imagotag currently uses around 160 million connected price tags globally.
Together with the Chinese BOE Technology SES-imagotag wants to take the lead in the networking the retail infrastructure. A central global platform will be created for this. The strategic core elements are Screens, Sensors, Artificial Intelligence and Big Data.
At EuroCIS 2018 in Düsseldorf, SES-imagotag will be showing the ultimate omnichannel experience including:
VUSION – ESL just as individual as a car
VUSION Mesh Product Locationing – geolocation that works
LCD Video Rail – TV quality on the shelf
ShelfWatch - the automatic shelf control
the FashionTag for all apparel businesses