News • 06.02.2021
Southeast Asian online and offline health and beauty partnership
Grab brings beauty products from over 2,200 Watsons stores to customers' doorsteps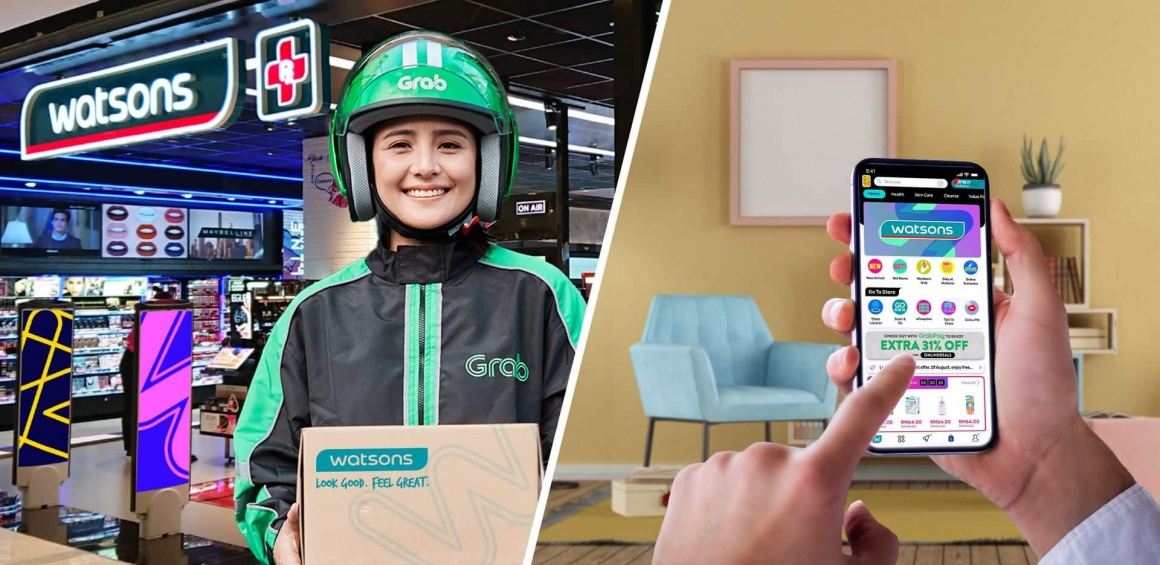 Source: A.S. Watson Group
A.S. Watson Group, an international health and beauty retailer, and Grab, Southeast Asia's super app, announced the largest O+O (online and offline) health and beauty partnership in Southeast Asia, spanning across six Southeast Asian markets and involving over 2,200 Watsons stores.
Grab and A.S. Watson Group will collaborate across multiple services starting with GrabExpress, GrabMart and GrabPay to significantly expand Watsons' online reach in Southeast Asia. The new partnership means that customers will be able to conveniently access health and beauty products from an extensive network of Watsons stores via Grab in Singapore, Indonesia, Malaysia, Thailand, Vietnam, and the Philippines.
Social distancing and movement restriction measures have created barriers for the general public to access health products and essential items from drugstores. This partnership will help millions of consumers get what they need online, without having to leave their homes. Watsons' extensive physical store network penetration plays an important role in the customer journey, coupled with Grab's large on-demand delivery fleet forms a critical foundation for making express delivery possible.
This partnership will offer a seamless O+O shopping experience as well as faster and more reliable delivery services to customers. It will also drive more sales to health and beauty brands available on Watsons eCommerce channels such as the Watsons mobile apps and its presence on GrabMart. This will enable both companies to capture opportunities arising from a booming health business in the wake of the pandemic.
The Watsons X Grab partnership is rolling out in phases across the region and includes:
Expedited delivery through GrabExpress: Grab will serve as Watsons' last-mile express delivery partner in Southeast Asia through GrabExpress integration. Watsons customers will be able to receive their purchases within hours instead of days.
eCommerce expansion through GrabMart: The partnership will bring up to 2,200 Watsons stores in six Southeast Asian markets onto GrabMart. Customers in Singapore, Malaysia and Indonesia can now shop the full Watsons' online catalogue on GrabMart, with other markets to follow.
Convenient cashless payment through GrabPay: Watsons will soon accept GrabPay cashless payment option in its Southeast Asia stores and integrate the region's most popular digital wallet into its Watsons mobile app to further improve the shopping experience for customers.