Advertorial • 01.01.2020
Self-service for faster checkout
"Moments that Inspire": Toshiba shows at EuroShop stationary as well as mobile solutions
In the future, there will be the Frictionless Store – no scanning, no hassle for the consumers. But consumers do not want to wait until this can become reality everywhere. The payment process should already be fast and convenient today.
At EuroShop 2020, Toshiba will therefore not only be presenting its Frictionless Shopping proof-of-concept, but also numerous solutions enabling retailers to align their store to the path to frictionless. POS terminals, self-checkout systems and mobile self-scanning solutions that create for the consumers "Moments that Inspire" – this is the motto of the trade fair booth.
Supplier

Carl-Schurz-Str. 7
41460 Neuss
Germany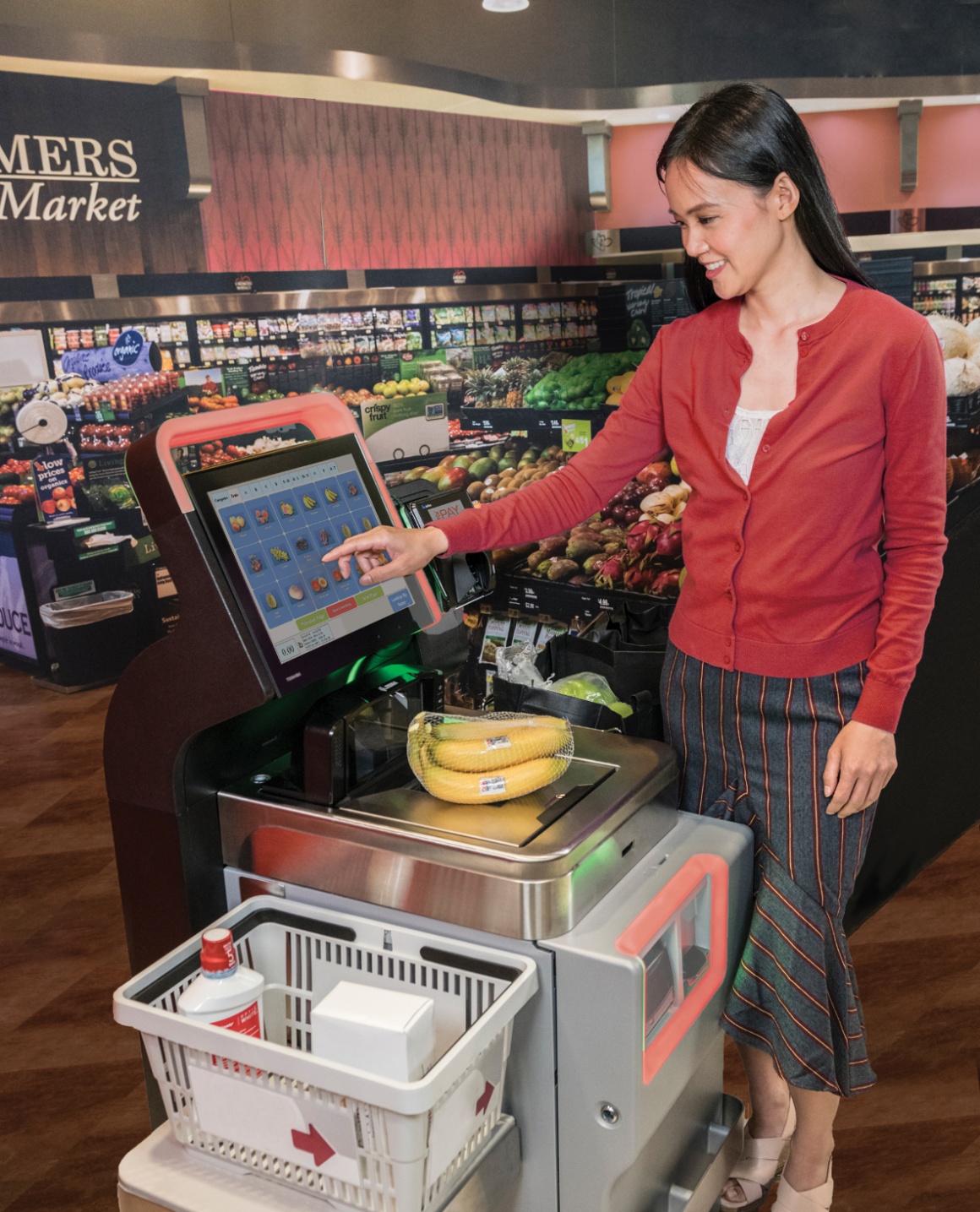 Source: Toshiba Global Commerce Solutions
Not "either – or", but "both – and"
In less than 100 stores, customers in Germany have the option of mobile self-scanning. This is the result of the latest market analysis of the EHI Self-Checkout Initiative. There are significantly more stores offering stationary self-checkout. This is particularly popular with customers when they buy only a few items. But the same customer, who sometimes has just a few items in his shopping basket, may also make a bulk purchase regularly. Although he appreciates scanning himself, in that situation he prefers to leave it to an experienced employee.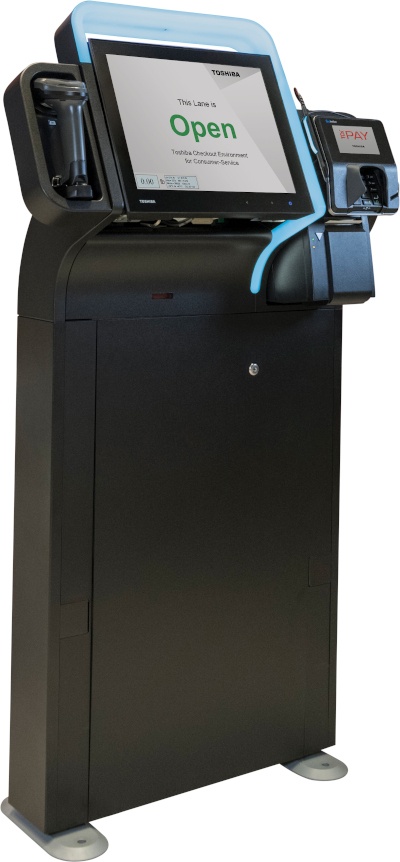 Source: Toshiba Global Commerce Solutions
The customer would also benefit from the advantages of self-service in this situation if the retailer offered mobile self-scanning as a further option. This enables him to complete his shopping more quickly and he has a better overview. So the motto is: both self-service checkout and self-scanning.
Modular systems for all self-service solutions
In a pilot project, the customers of a German retailer have the choice. Previously, staff operated checkouts and stationary self-checkout systems were available in the checkout zone. New additions are payment stations for those who have decided for a mobile hand-held scanner at the entrance. While shopping, they used it to scan all items before they put them in the shopping basket.
The payment stations are kiosk systems of the Self-Checkout System 7, which Toshiba presented last year at EuroCIS. Its modularity enables a variety of configurations: as a stationary self-checkout with various packing stations and also as a payment terminal for self-scanning customers; each with the options of paying by card, smartphone or cash. The cash module can also be retrofitted.
Transparent and anonymous self-scanning
Another new development is that some German retailers make the mobile scanners available without signing up or other registration. Even without a customer card, customers can remove one of the mobile devices from the charging station in the entrance area and scan their items while shopping.
Those who do not have a customer card, because they want to remain anonymous or for any other reason, can still benefit from the advantages of self-service: While shopping, the customer has a complete overview of the items and their prices at all times and can pay fast at the end.
At EuroShop, Toshiba will be presenting its variety of self-service solutions and its Frictionless Shopping proof-of-concept in hall 6, booth C41.