Company News • 01.06.2010
Receipt/journal printer units - Fujitsu makes printing easy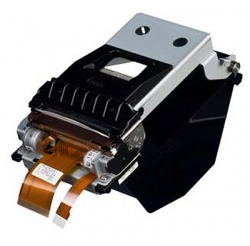 Fujitsu Components Europe B.V. recently added two new receipt and journal printer units to its product range. These 24V low profile units can be described with just one single word; EASY.
Easy usage, easy operation and easy integration are the keywords to define the FTP-627USL525 and 526.

Easy usage
The FTP-627USL525/526 consists of two units: a 2-inch thermal receipt printer unit and a 2-inch journal printer with rewinder unit.
The receipt and journal printer can be used together in one modular unit or separately.

Easy operation
Fujitsu has always put easy access and operability high on its list.
Fujitsu's well known easy loading systems offer two major advantages; handling wide paper (58mm) while offering easy access to the paper roll. The easy loading system has been integrated in both receipt and journal printer. Replacing the receipt paper roll will not result in delays at the cashier neither should the replacement of the journal roll have consequences.

The printer units feature a die-cast frame offering stability to the printer and function as ESD absorption avoiding the influence of the electrostatic discharge to the printer.
The receipt printer unit's guillotine cutter features its own dedicated stepper motor to deliver 1 million cuts at 20 cuts per minute. Both printer units provide a printing speed of max.150mm/s (1200 dot lines/s).

Easy integration
Due to the die-cast frame the units have a solid design which makes them easy to integrate in a wide range of applications.

The receipt printer measures a compact 82(W)x150(D)x110(H) mm. The dimensions of the journal unit are 86(W)x150(D)x157(H) mm.
To facilitate users of the journal, receipt or the market proven FTP-627MCL401 printer Fujitsu offer one controller board that is able to control all three printers. Another easy solution that results in time and cost efficiency.

Supplier
Diamantlaan 25
NL-2132 WV Hoofddorp
Germany