Interview • 21.09.2017
Online giant Alibaba seeks to boost brick-and-mortar retail in China
Integrated omnichannel model to deliver a seamless customer experience
Embrace the change – that is one maxim of internet giant Alibaba. Change also means adapting to the wants and needs of customers. In this interview, Karl Wehner, Managing Director at the Alibaba Group, explains why the company is going to increasingly focus on merging online and offline retail in the Chinese market in the future.
Mr. Wehner, Daniel Zhang announced Alibaba's "new retail" strategy in October of last year. What are the challenges the company is gearing up to meet?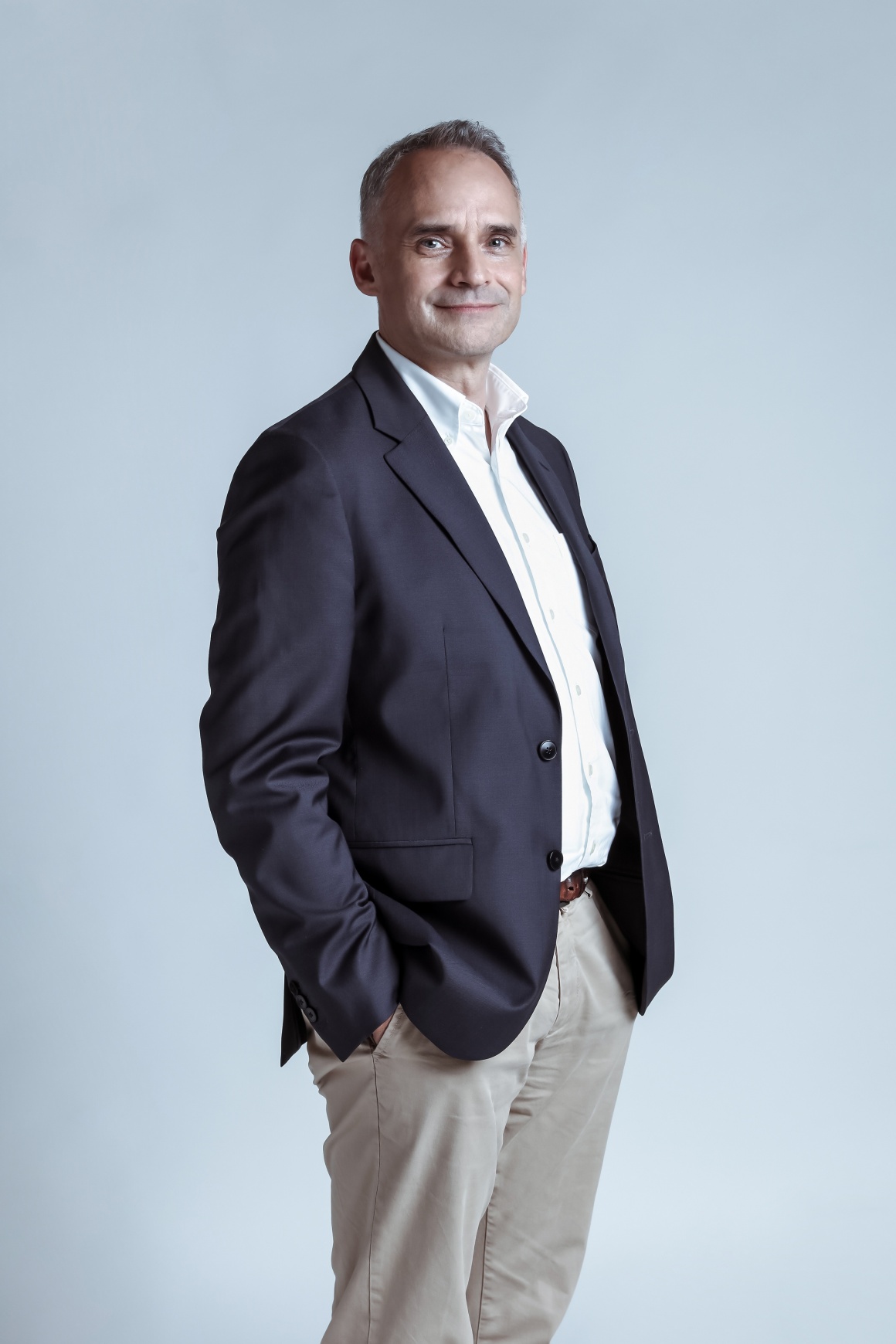 Source: Alibaba
The new retail strategy is focused on integrating online and offline retail, logistics, and data across a single value chain. In doing so, Alibaba addresses the weak brick-and-mortar retail sector in China. Right now, many shopping centers lose customers and sales due to online retail. Many domestic brands in China only have an online presence. Yet to achieve growth, the brands must expand offline – especially in urban areas.
In this new world, there is no longer a distinction between online and offline retail, and the way consumers think and engage across all channels dictates how retailers run their businesses. Retailers attract customers with personalized contents. Plus they develop skills across marketing, innovation, and logistics to adapt to the ever-changing customer needs – Alibaba calls this strategy "new retail".
What are the current changes in the Chinese market?
The Chinese consumer market is in the midst of a transformation that offers companies big prospects. This is due to the following changes: the rise of the upper middle class to become the driving force behind consumption, a new generation of consumption-oriented, sophisticated shoppers and the increasing importance of e-commerce.
Research conducted by the Boston Consulting Group and AliResearch, Alibaba's research arm, shows that 81 percent of consumption growth by 2020 will stem from households with an annual income of more than 24,000 US dollars. What's more, consumers under the age of 35 will account for 65 percent of this growth. E-commerce will emerge as one of the most important retail channels that makes up 42 percent of total consumption growth, with up to 90 percent as a result of mobile e-commerce.
Why is it that Alibaba as "China's internet giant" is the one that backpedals and hypothesizes that e-commerce can't survive without offline retail?
Consumers have ideas and interests, wants and needs and they act on them. The channel is quite irrelevant because motives and reference points are constantly changing. Retailers need to think like consumers and consumers don't think in terms of online and offline channels but are focused on their wants and needs, brands and media.
Another Alibaba maxim aims "to simplify worldwide retail" and that implies simplifying the retail business in the digital world. Despite digitization, brick-and-mortar stores won't disappear. But it's the customers who have changed; these days, everyone is online. That's why retailers have to examine how they can digitize the fundamental components of brick-and-mortar retail, for example, customer flow at a store, product tracking, and payment systems. Not until all areas of brick-and-mortar retail have been digitized can the overall retail format be changed. It's clear that in the future, the concept of shopping centers will be different from what it is today. The retail industry will change – the challenge is to create synergies between retail stores.
In the future, the integration of brick-and-mortar stores and online retail will become one of the key features of retailers who plan to grow: the mobile industry will play a key role in this process.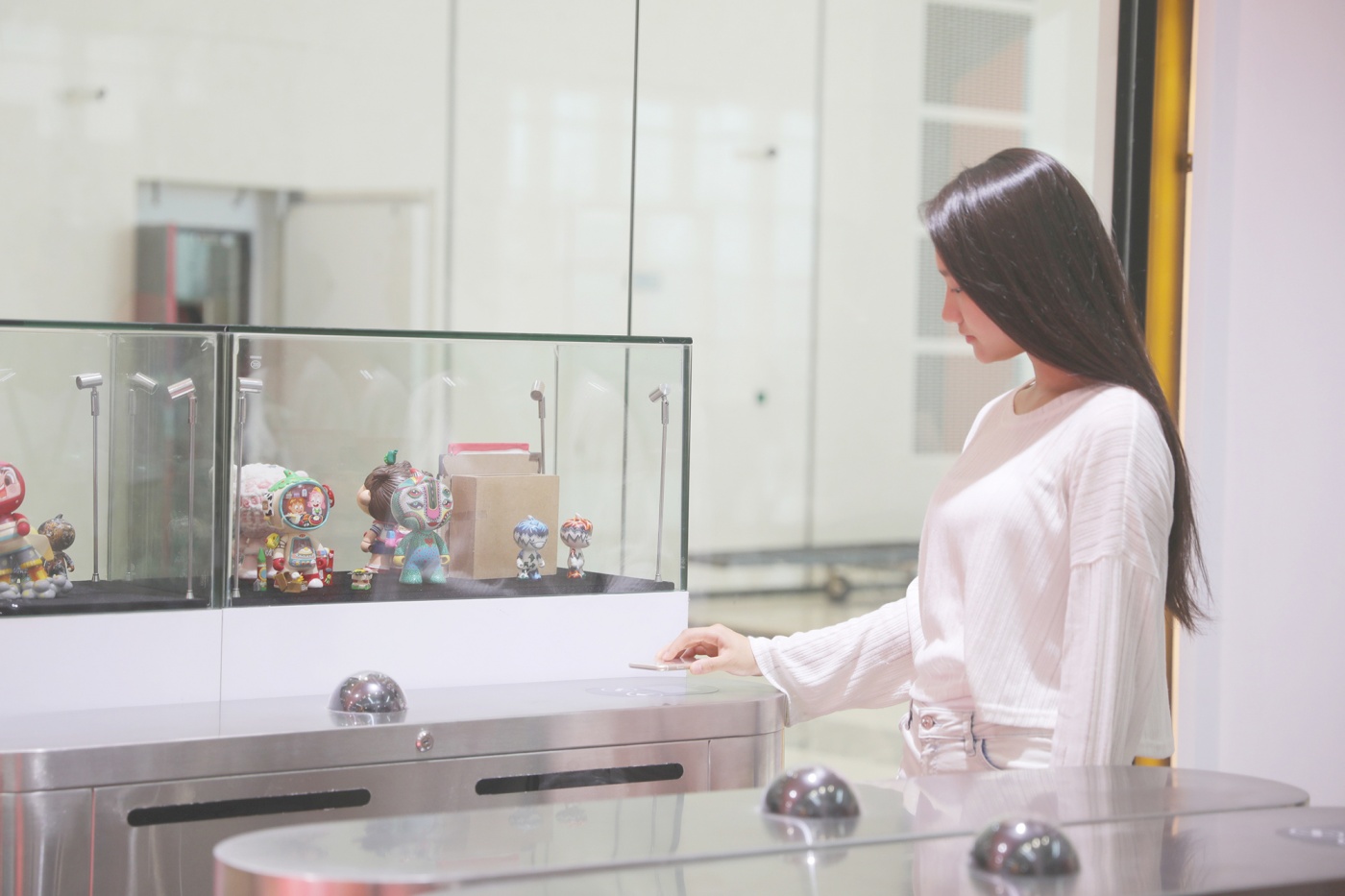 Source: Alibaba
Jack Ma's vision of "merging the online and offline worlds" is certainly quite similar to the German omnichannel strategy. Why is China more receptive to this concept than Germany?
China had a different progression than the Western world. The smartphone penetration is greater in China than it is in the West because mobile technology was much earlier and far easier accessible and more affordable for consumers than landline and broadband technology. That's why the average Chinese consumer primarily shops with his/her smartphone – a decreasing number of consumers shop online using conventional desktop computers. Subsequently, the average consumer enjoys quick mobile access and the shopping behavior and technology have adapted to this increasing demand.
How does Alibaba plan to improve the consumer shopping experience with the help of innovative technologies?
Alibaba is a fervent supporter of omnichannel retail. On Singles' Day in November 2016, Alibaba connected 80,000 physical stores with their respective Tmall and Taobao websites, thus making an omnichannel shopping experience possible. What's more, Alibaba integrated the Buy+ virtual reality technology into an event for the very first time. Consumers all over the world used it to discover products in digital stores and purchased apparel and accessories with the help of a 360-degree panoramic view and a virtual shopping assistant.
The solution is to develop an integrated omnichannel model that leverages the strengths of the online and offline worlds, crafts a seamless and compelling customer experience and increases the efficiency in inventory management, product selection, and logistics.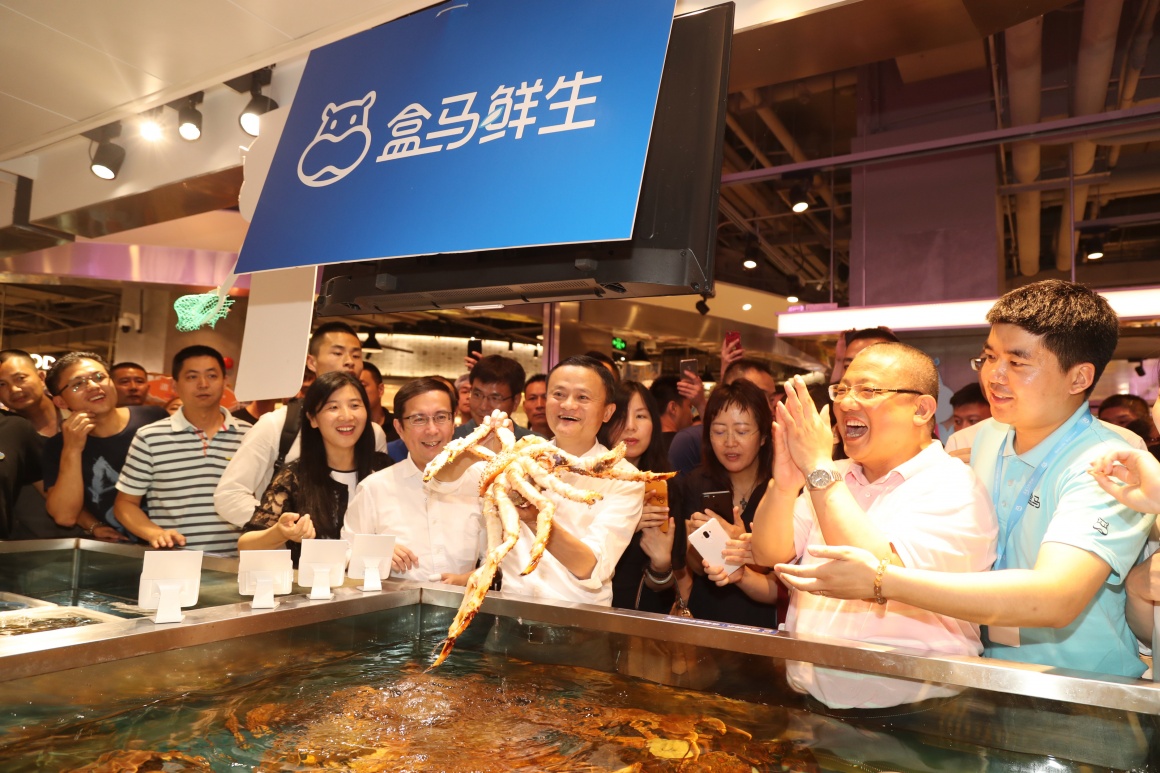 Source: Alibaba
Is Alibaba going to expand concepts like the Hema stores and the recently opened Tao Café in the future?
The Tao Café was introduced as a concept during the Taobao Maker Festival as one of the latest technologies by Alibaba. Customers were able to purchase items in the experimental, cashier-less cafe without the need of standing in line at the checkout to pay.
Since 2015, Alibaba has opened 13 Hema supermarkets. In addition to ten markets in Shanghai, there is also a market in Peking and one in Ningbo. The objective of each supermarket is to serve a clientele within a three-kilometer radius to guarantee fast and premium service. The Hema stores are aimed at mobile technologies and let customers use Alipay. The average sales per square foot of these markets are between three and five times as much as other supermarkets. What's more, this also solved the key problem of how to scale local deliveries since each supermarket is able to process thousands of orders per day.