News • 18.10.2019
New personalization tactic makes new visitors more likely to make a purchase
Nosto launches A/B testing & optimization tech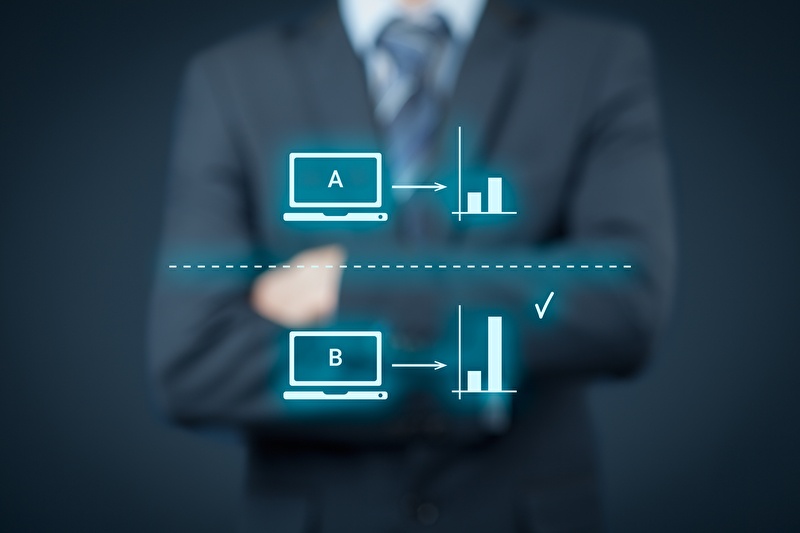 Source: PantherMedia / Jirsak
Nosto is announcing the general release of its A/B Testing & Optimization (ABTO) solution. The new offering enables digital retailers to execute, optimize, and learn from sophisticated A/B and multivariate tests across Nosto's complete set of onsite personalization products.
According to Jim Lofgren, CEO of Nosto, what really sets the new solution apart from others is its ability to provide retailers with deep ecommerce-specific insights that show the impact of different personalization strategies down to the individual product, brand, and content level. "Most other testing solutions used in retail just tell you a test winner – but they don't tell you why it won. Nosto's solution gives retailers much deeper insight by showing how each variable tested affects the sales of specific products and brands for different customer segments. This helps generate further hypotheses for testing and informs retailers' broader merchandising strategy."
Online fashion retailer Fashion Bunker has adopted the new A/B testing technology from Nosto to help optimise its ecommerce personalisation strategy. The merchant's initial tests using the solution have revealed a personalisation tactic that makes first time visitors 16 percent more likely to make a purchase.
Fashion Bunker is among the first to use Nosto's newly-launched A/B Testing and Optimisation (ABTO) solution. This allows ecommerce companies to test multi-page online experiences consisting of personalised product recommendations and personalised content such as banner images, headlines and copy across any number of pages – on desktop and mobile.
However, because of the Merchandising Insights capability within ABTO, Fashion Bunker was able to further analyse the impact on individual customer segments. This revealed that first time visitors to the site responded and converted at a statistically significant higher rate to the change in messaging.
According to Jim Lofgren, CEO of Nosto, one of the most important challenges for retailers is converting first time visitors: "New visitors are by far the most expensive traffic and improving the rate at which they convert – even slightly – can have an enormous impact on retailer profitability. This particular discovery for Fashion Bunker was all due to the power of segmentation within our platform and how that data is automatically used by our A/B testing capability."
ABTO enables digital retailers to execute, optimise, and learn from sophisticated A/B and multivariate tests across Nosto's complete set of onsite personalisation products. They can test the performance of multiple variations of elements such as personalised recommendations, banner images, or call-to-action copy, across any number of pages. The new offering makes Nosto the first personalisation solution to provide actionable insights into which products and brands consumers are most likely to purchase via A/B test results.