Field report • 05.08.2019
Mobile payments at the supermarket checkout
An early adopter's experience of mobile payments
Or: "What's that you're doing with your watch?"
I still remember the first time I used mobile payment technology and paid for items with my smartphone at a supermarket checkout: It was October 17, 2018, exactly seven days after Google and PayPal announced that users can now add PayPal as a payment method on Google Pay on their phones. Until then, you could only use Google Pay in Germany with a handful of credit cards. The partnership with PayPal suddenly made it possible for Android users to add their bank account as their digital wallet without the need for a credit card or cooperation of their bank.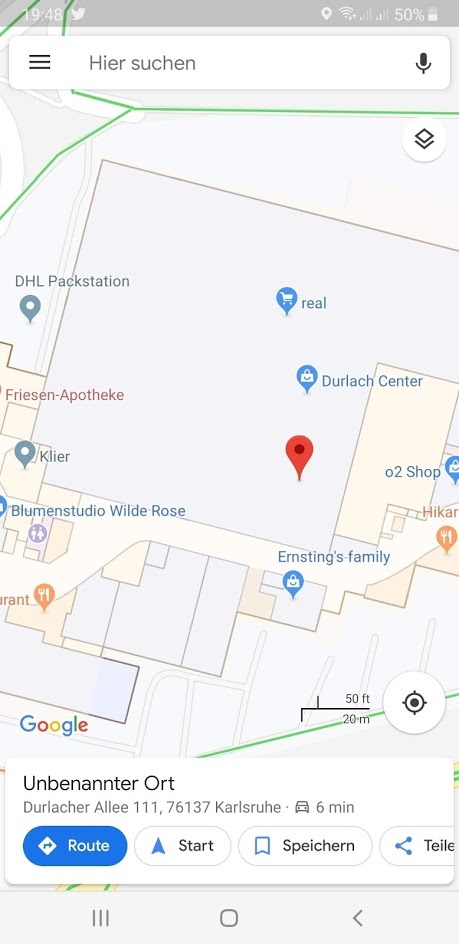 Source: Maximilian Obenaus
Cashless payments for small transaction amounts
I chose a major real,- supermarket in an eastern neighborhood of Karlsruhe to make my first purchase. Armed with a handful of products worth 6.77 euros, I made my way to the self-checkout machine. I scanned the items and touched the "credit card payment" button. I unlocked my smartphone and held it close to the payment terminal screen, excited to see what would happen next. Just a few seconds later, my phone made a familiar two-tone sound and the receipt came out of the terminal's printer. The robotic voice of the self-checkout instructed me to "please take your receipt and purchases. Thank you for visiting real,- market.' Could payment really be this simple? I left the checkout area with the proud and confident swagger of an "early adopter". My smartphone had two more notifications for me: Both the Google Pay app and an e-mail from PayPal confirmed my purchase and that payment was sent.
In the past, the practice of paying small amounts with your credit card was frowned upon. Many retailers would actually not accept payments under ten euros. Things have certainly changed. A couple of days ago I shopped at Lidl and only needed some carrots and some lettuce. Every cash register featured a big sign overhead urging shoppers to "please use your credit card for small purchases!" I used my credit card to pay the 1.50 euros I owed and this time I didn't get a look of disapproval at the checkout.
Apart from the benefit that I no longer have to carry so much cash with me wherever I go, there is also an added safety aspect. If you pay with cash, you also have to make frequent trips to the ATM. Unfortunately, they are increasingly prone to manipulation. My ATM card has been repeatedly compromised and my number cloned and fraudulently used several times. Meanwhile, transactions can be instantly tracked via the corresponding app, allowing you to immediately report any fraudulent activities.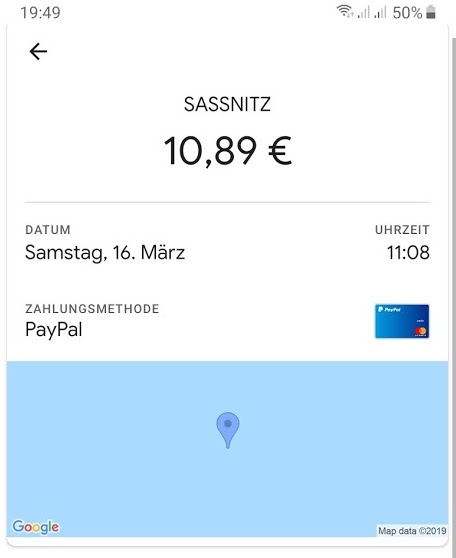 Source: Maximilian Obenaus
"Available payment methods determine whether I buy things at a store." (Maximilian Obenaus)
Pay with your smartwatch
I always try to pay with my mobile device. Apart from my smartphone, I also own a Garmin Vivoactive 3 smartwatch, which includes an NFC chip. Both Garmin Pay and Fitbit Pay are makers of fitness watches and trackers with models that allow you to add account and payment information on your device to facilitate contactless payments.
Since only a few users presently use the pay feature on their smartwatches, there is currently no bank that supports Garmin Pay in Germany. Only FinTech's VIMpay and boon. by Wirecard afford the opportunity to set up a virtual prepaid MasterCard via their respective app, which can then be stored for Garmin Pay use. But first you have to top up the debit card to draw funds for payments. Thanks to automatic top-up, this is not perceived as a drawback. The boon service costs € 1.49 a month. I currently use its virtual MasterCard on my Vivoactive 3. It's worth the fee because it allows me to pay with my smartwatch. That's handy when I go jogging, left my smartphone and wallet in the car and quickly want to buy some milk for example.
"Contactless payment terminals": popularity among the retail sector
Mobile payment services are possible wherever credit cards are accepted and credit card terminals are NFC equipped. At this point, almost all retailers provide this option. Even our corner store features new terminals. I don't know of any grocery or department stores in the Karlsruhe area that don't offer contactless and mobile payment services.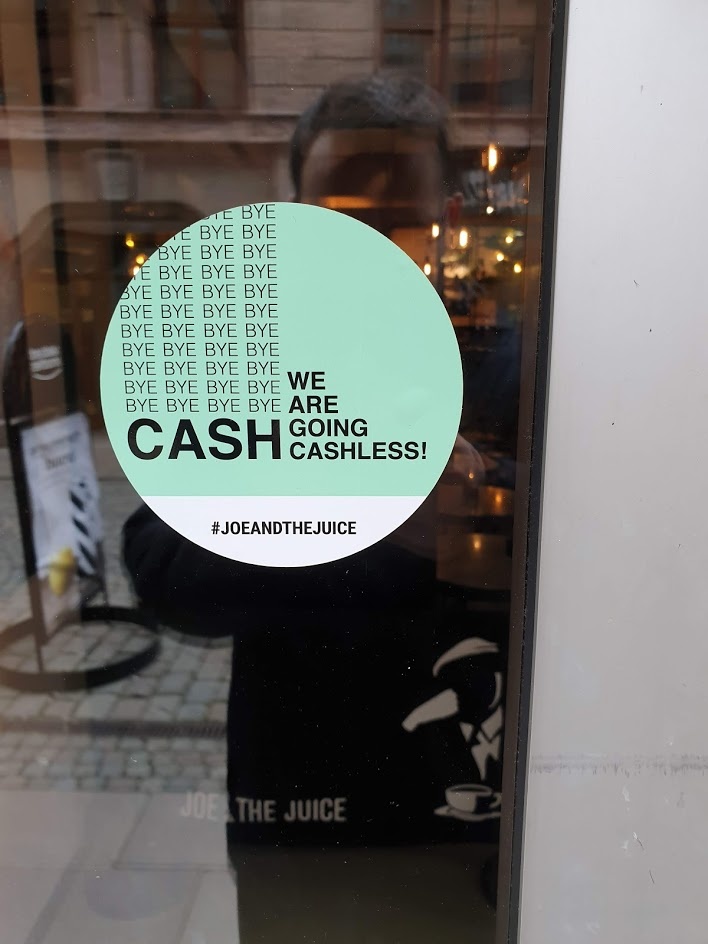 Source: Maximilian Obenaus
Things are somewhat more difficult when it comes to German pharmacies, small specialty stores or hair salons for example. These types of stores still tend to rely on cash or debit cards. I recently went to my favorite bakery and they could not make change. The sales assistant practically kicked me out of the store when I suggested they should consider offering modern payment methods. Alas, I no longer shop there. And indeed, I am also changing my buying patterns: Available payment methods determine whether I buy things at a store.
How well does the technology work?
So far, I have completed at least a hundred mobile payment transactions. Not once did I encounter a technical issue. Each transaction was always simple and smooth with no problems. I also never had any issues where the amount was wrong or things were deducted twice or not at all. That's also owing to Google Pay's pragmatic implementation.
By contrast, my wife uses an iPhone and Apple Pay. Unfortunately, she often runs into problems: Some research revealed that older wireless terminals still use a network protocol that is considered obsolete and might also be less secure. Google still supports it but Apple does not. Other countries like the U.S. no longer allow the use of the obsolete protocol. Many German stores still use the old terminals. For example, if you want to pay at a Globus hypermarket checkout, note that Google Pay works perfectly fine, while Apple Pay does not.
Sales staff and customer reactions
With the subject still in its infancy in Germany, reactions can vary significantly. It's quite easy to strike up a conversation about mobile payments with customers waiting in line behind me. They often confess that they have heard about mobile payment solutions but they have never actually seen anyone use these options.
Some cashiers are puzzled and ask me: "What's that you're doing with your watch?" They are totally baffled when the cash drawer suddenly opens and the receipt confirms that payment has been received. To stop cashiers who are not yet familiar with mobile payment options from having a panic attack and worrying about which button they should press, I simply say, "I am paying with my credit card."