Company News • 19.08.2020
Disposition and shelf maintenance in times of Corona
Tools for shelf management
The CPG industry is currently experiencing turbulent times just as much as retail. Challenges such as the ban on field sales force visits or the sudden increase in demand for some articles, which leads to gaps in the shelf and loss of sales, are causing headaches for some brand managers. But that does not have to be the case.
Alternatives to sales force visits needed
If your own field staff or the external merchandiser you have hired is no longer allowed in the stores, this will cause various problems for the CPG industry. The other activities such as shelf maintenance, reordering, distribution assurance, promotion sales, conversions according to planogram, planogram controls and listing of new products are not possible or only possible with great difficulty.
Some of this can of course be done by telephone, but the lack of a hand on the shelf leads to significant disadvantages for the own brands. If the shelf looks untidy, the products are constantly sold out or are placed further back on the shelf, the customer will buy them much less. The fact that a tidy shelf, in which all products have their place and are visible, has been proven by many studies.
Supplier
Am Zubringer 8
32107 Bad Salzuflen
Germany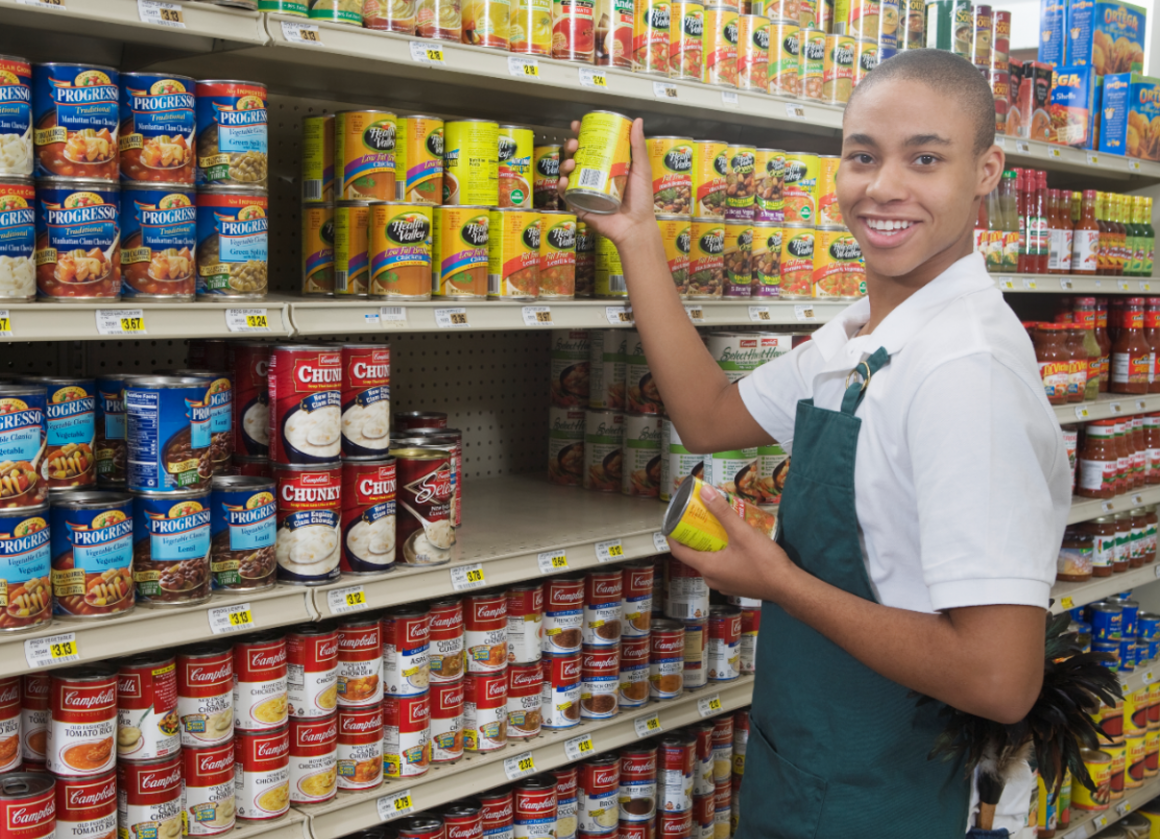 Source: POS Tuning
Now, however, even the retailer does not take over these activities 100 percent during these times, because he also wants to protect his staff from a lot of customer contact. This means many untidy shelves, sold out or simply not visible products and dissatisfied customers.
Reduce shelf maintenance effort through shelf arrangement
This problem can be countered with various tools. On the one hand, there are shelf management systems, from dividers between products to automatic pushfeeds. Dividers ensure that each product has its assigned place on the shelf and does not suddenly disappear due to a gap and the well-known pulling together with other products. Furthermore, the products do not get mixed up at the back of the shelf and there is lateral support for products that are not so stable.
Pushfeeds ensure that the shelf always looks tidy and fully stocked, even when there are very few products available, because every product – down to the last piece – is automatically pushed to the shelf front by spring force. This means that shelf maintenance by the field service is no longer or less frequently necessary.
You can find more information about the advantages of shelf arrangement here.
Digitize reordering process
The process of reordering and securing the inventory can now also be controlled digitally. Autodisposition systems in retail can only ensure delivery up to the ramp at the supermarket. Everything that happens afterwards is currently a black box for the CPG industry. But POS TUNING offers with the Neoalto Stock Beacon technology a possibility to see exactly how much stock of which product is on the shelf. And this even live in every single store worldwide. The patented sensor, which measures the quantity of products per facing and registers every movement, whether removing or refilling, delivers the data to a Cloud, which can be accessed at any time at the company headquarters.
This makes it possible to specifically control and thus reduce the number of field service visits, or to talk to retailers about frequent shelf gaps and agree on measures to avoid them. Through the history in the system, however, it is also possible to see how a product is developing and can be specifically controlled against it in order to avoid over- or understocking. Even a planogram overview is included in the cloud. What is possible, you can find out here.
Through Corona, a lot has happened in the world regarding digitalisation. We have finally taken a whole step forward, even in cashless payment, where the Germans were at the bottom of the league. So why not bring automation and digitization to the retail shelves right now? It is about time!