Company News • 18.01.2012
Cut Personnel Costs, Optimise Customer Service
EuroCIS 2012 to present latest solutions for efficient personnel deployment in retail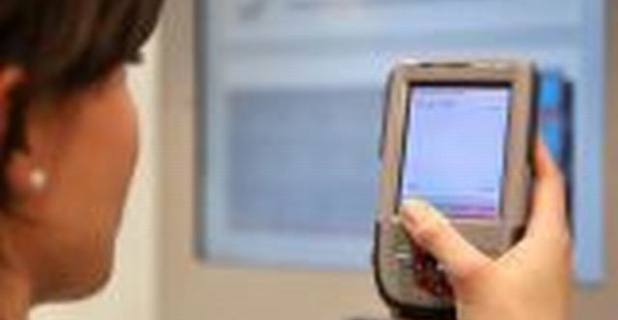 28 February to 1 March 2012 will see EuroCIS, The Leading Trade Fair for Retail Technology, take place at the Düsseldorf Exhibition Centre. The focal themes in Hall 9 include high-performance software for planning and controlling staff deployment, to name but one highlight. The optimised use of personnel is increasingly becoming a strategic success factor in retail. This is because labour costs can be as high as 25% of turnover in consulting-intensive areas of retail. Reducing personnel costs by just a few percentage points can already bring a marked improvement in earnings ratios. On the other hand, service and consulting quality are a decisive USP especially for specialist retailers. This means, skilled and motivated shop assistants make a substantial contribution to sustainably increasing customer satisfaction and sales.
To master this demanding tight-rope walk between competitive customer service and competitive personnel costs, the use of software-based planning tools is recommended; and it makes no difference here whether planning is done centrally or locally at the outlets themselves. Personnel planning software is capable of factoring in a multitude of variables today. In addition to legacy data for turnover and customer frequency data, planned campaigns and promotions, merchandise deliveries and even meteorological data are taken into account for identifying staff needs. Special location-specific characteristics can also be taken into consideration. As a second step the employees available are deployed optimally in line with the demand identified. It is not only collective agreement terms, contractually agreed working hours, working time accounts, staff reported sick or on holiday or their special skills (authority to work on the till, key control, security officer) that are accounted for here but also increasingly employees' individual requests and predilections.
State-of-the-art personnel deployment planning tools such as GFOS-Retail therefore combine optimised and efficient duty rosters along with increased employee satisfaction. The customerbase of this Essen-based software firm includes Dehner Gartencenter, the branded product discounter Netto and wholesaler Fegro/Selgros. GFOS-Retail allows sales assistants to save their personal work and leisure-time requests in an embedded "wish book". Employees feel they are given fairer treatment knowing that their personal needs meet with sympathy at their company. Furthermore, they can rest assured that any extra hours worked are taken note of by their superiors and considered in future planning. After all, the software displays at a touch of a button who worked when – and this is now even possible from a mobile telephone: Deployment plans or duty rosters can now be checked anytime and anywhere by Smartphone App thanks to GFOS-Retail. Even short-notice roster changes can be communicated fast and reliably.
Roster alterations are scarcely avoidable, especially in larger retail operations with an extensive network of outlets. Here deployment planning is scarcely feasible "manually" any longer. Which is why Gries Deco Company GDC operating 240 Depot outlets with over 3,000 staff in the German-speaking region just recently opted for the personnel-planning software Argos by Ethalon. The system is already being used by such major retail chains as Görtz, Rossmann or Deichmann. "This software supports our international expansion plans over the next few years," explains Dieter Dix, the Head of Internal Audit at GDC. The chain store for interior design accessories remains on course for further growth: By 2014 GDC plans to expand to 500 Depot shops in Germany, Austria and Switzerland.
A key criterion for this decision by the multiple with cross-border operations was a web-based application like Argos requiring no additional software on site at the outlet. The software can be used by almost any web-enabled device. Especially with an extensive network of decentralised outlets central administration saves time and money because only the software at the headquarters requires maintenance and updating. And to limit training needs the roll-out of Argos at GDC is supported by a special E-learning tool. This means employees at the outlets can undergo training any time they wish or refresh their memories with individual modules in a targeted fashion. Even new members of the team can be introduced conveniently and inexpensively to the planning system with the support of online learning at any time.
In the field of web-based software for recording working hours and the demand-driven deployment of personnel planning in retail the Hamburg-based company Ethalon will in future cooperate with Torex Retail, a worldwide leader for innovative IT solutions for retail. The product portfolio includes not only workforce management but also solutions for customer-focused range planning, integral check-out and outlet management, personalised customer retention management as well as effective business intelligence analysis and loss prevention. The users of Torex Workforce Management include DIY chain stores Hagebau and Knauber or the Akzenta food stores, to name but a few. The aim of the joint efforts: even faster integration of customer-specific adaptations and new functionalities in the jointly developed software. "This approach allows us to generate synergies on a large scale and place a software at our users' disposal, with which they can live up to all future challenges," says Martin Timmann, Managing Director and Vice President Central Europe at Torex in Berlin. Torex will offer all modules under the name Torex Workforce Management NG while Ethalon will offer all modules under the name Argos.
New functionalities to "pep up" chain store operations will also be presented at the Düsseldorf Exhibition Centre by international vendors such as Manus from the Netherlands or Swiss software specialist Adega with its "merces retail solution". Users of this extensive, sector-specific planning software include Bahlsen, Bose and Zweitausendeins.
For further information related to EuroCIS go to www.eurocis.com.