Product • 06.03.2009
ARGOS Workforce Management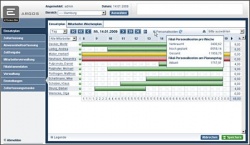 ARGOS is an innovative software for workforce management and personnel deployment planning that allows retailers to optimize staff costs and customer service potential simply.

Customers are often impatient and want everything at once. ARGOS gives you room to improve your service and reduce waiting times for sales advice and checkout by ensuring that you have the right number of staff, deployed at the right place, at the right time. Planning with ARGOS is clearer, quicker and more reliable than paper charts.
Optimized personnel costs
Reduced adminsitrative burden
Improved customer service
ARGOS helps you plan effectively - even if you have a lot of staff, departments and stores. For example, you can eliminate understaffing and deploy your workforce better by gearing it to demand.
The software cross-checks with the master data entered for each employee whilst you are planning and gives you better control of maximum working hours or shift requests. This validation helps your store managers reduce overtime and keep your staff happy. Current personnel costs can be calcualted and shown at any time on the basis of each staff member's parameters. This transparency helps you avoid overrunning your budget. Electronic workforce planning also markedly reduces your administrative burden: schedules can be produced quickly, actual working time recorded and data transmitted directly to your accounting system without any complicated conversions or manual processing.

Technological advance that pays off
ARGOS is equipped with a clearly laid out, intuitive user interface. Drag and drop functionality in the planning tables makes it much easier to input and change data. There are no superfluous buttons or functions to confuse your users and detract from the task of planning. Additional expenditure for offsite training is not necessary - integrated E-learning modules provide your users with guidance when and where they need it.

In order to cater for the individual needs of each user, the planning tables can be configured flexibly. The administration of ARGOS has also been optimzed to meet the requirements of retailers. Inputting staff, deparment and store data couldn't be more straightforward.
Thanks to its modern Java/J2EE software architecture basis, ARGOS can be customized to meet the specific requirements of any retailer. As ARGOS is internet browser-based it can be administered centrally, so there is no need to install any additional clients in your store-network.
Supplier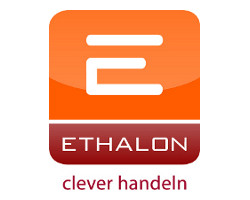 Ericusspitze 2-4
20457 Hamburg
Germany