News • 22.03.2021
Adidas presents growth strategy 'Own The Game' until 2025
Strategic focus on direct-to-consumer, e-commerce, consumer experience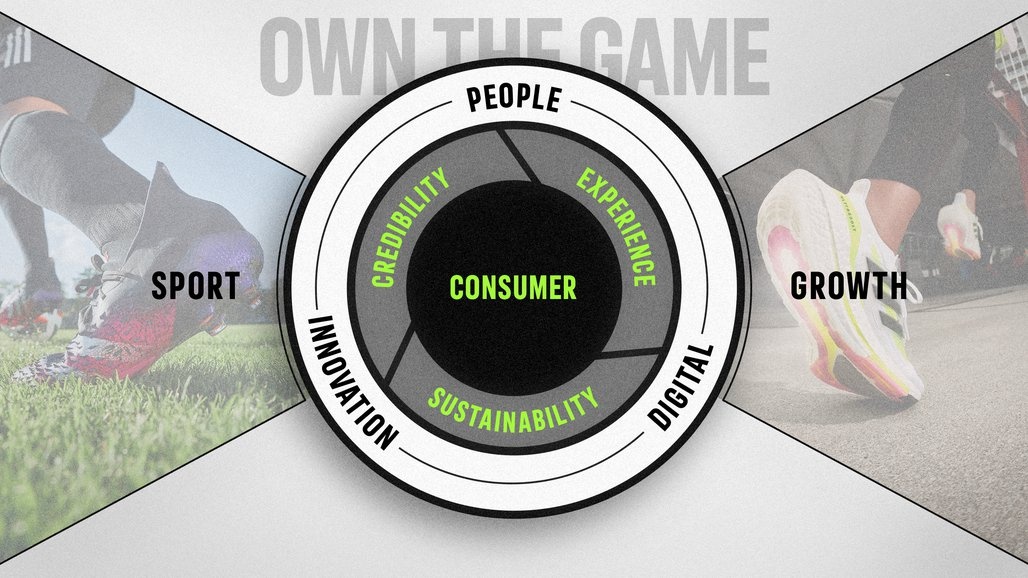 Source: Adidas
Adidas introduced its new strategy 'Own the Game' at a virtual investor & media day. Main strategic focus of 'Own the Game' is to strengthen the credibility of the adidas brand, to create a unique consumer experience and to continue to expand the company's activities in the area of sustainability.
The new strategy is designed to significantly increase sales and profitability as well as gain market share until 2025.
As building direct relationships with its target audience plays an increasingly important role, adidas will evolve its operating model to address consumers more directly. As a result, the company's direct-to-consumer (DTC) business is projected to account for around half of the company's total net sales by 2025 and to generate more than 80% of the targeted top-line growth.
The company's e-commerce business is forecast to double to between € 8 billion and € 9 billion.
Investment into digital transformation
"Our strategic focus is on increasing credibility of the adidas brand, elevating the experience for our consumers and pushing the boundaries in sustainability," said adidas CEO Kasper Rorsted. "To successfully execute our strategy, we will continue to significantly invest into our people, our brand and the digital transformation of the company."
Investments into product development, marketing, sponsoring and the company's digitalization are set to increase significantly over the next five years. adidas plans to invest around € 1 billion more into the brand in 2025 compared to 2021. By 2025, the digital transformation of the company will have been driven forward with investments amounting to over € 1 billion as well.
The company's digital transformation is driven by investments of more than € 1 billion until 2025. Core processes across the entire value chain will be digitalized: from the creation process with 3D design capabilities, via the sourcing of its products to selling it to customers and consumers. In 2025, the vast majority of adidas' sales will be generated with products that were created and sold digitally. To achieve this, the company will expand its data and technology expertise internally and increase the size of its tech team. In 2021 alone, adidas will hire more than 1,000 tech and digital talents. The company is also investing into the new ERP system S/4HANA.