News • 10.11.2017
7-Eleven gives unbanked access to online shopping with Amazon Cash
Paying with a barcode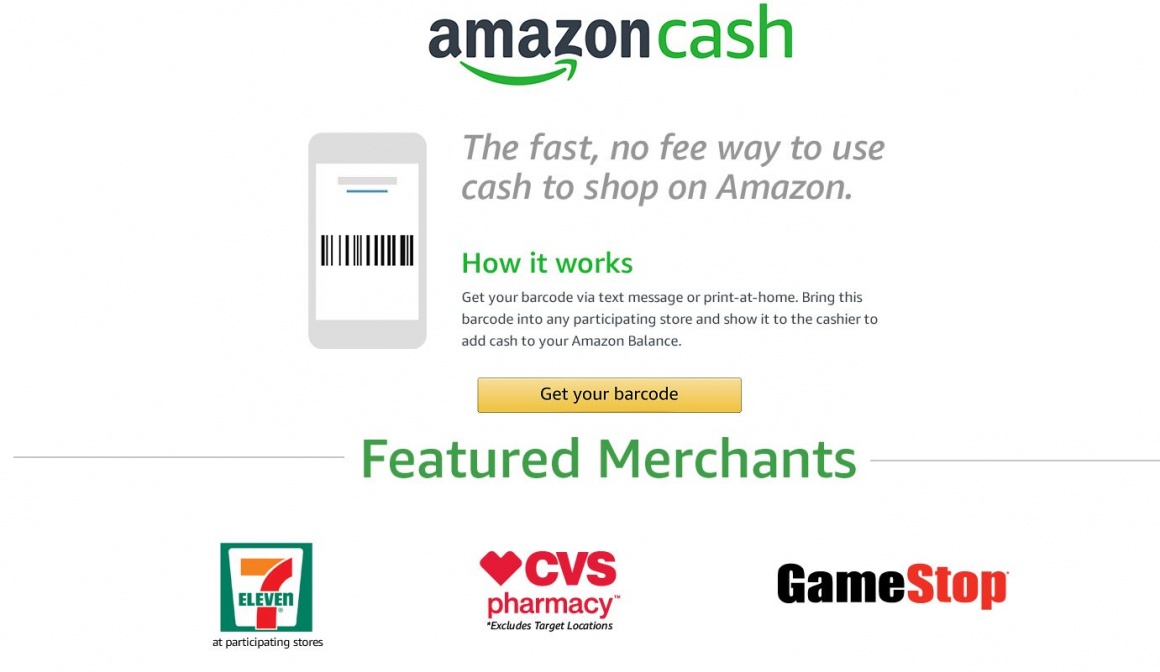 Source: Screenshot amazon.com
Online shoppers who don't have a credit card, or prefer not to use one for purchases, can now use Amazon Cash to add funds to their Amazon.com Balance at almost 8,000 7‑Eleven stores in the U.S.
The process is simple. To load money into their Amazon account, customers present their personalized Amazon barcode to a 7‑Eleven cashier along with the money they wish to load. That amount of Amazon Cash will immediately appear in their online Amazon account and be available for use. Between $15 and $500 can be loaded in a single transaction, with no fees charged.
"7‑Eleven has long been an advocate for giving customers many options on how to pay for products and services" said Tony Stapleton, 7‑Eleven senior product director. "7‑Eleven constantly updates and introduces new forms of payments to respond to continued shifts in customer preferences, life styles, and adoption of new technologies."
7‑Eleven began offering online shoppers in-store conveniences five years ago when it installed bright yellow Amazon Lockers at select locations for package deliveries. First installed in stores in Seattle and Manhattan, the Lockers are now available in select stores in more than 300 cities. The Lockers provide access so customers can pick up their purchases at times convenient to them.