News • 16.03.2021
Sephora to expand brick & mortar footprint across the U.S.
Omni-channel in-store experience for shoppers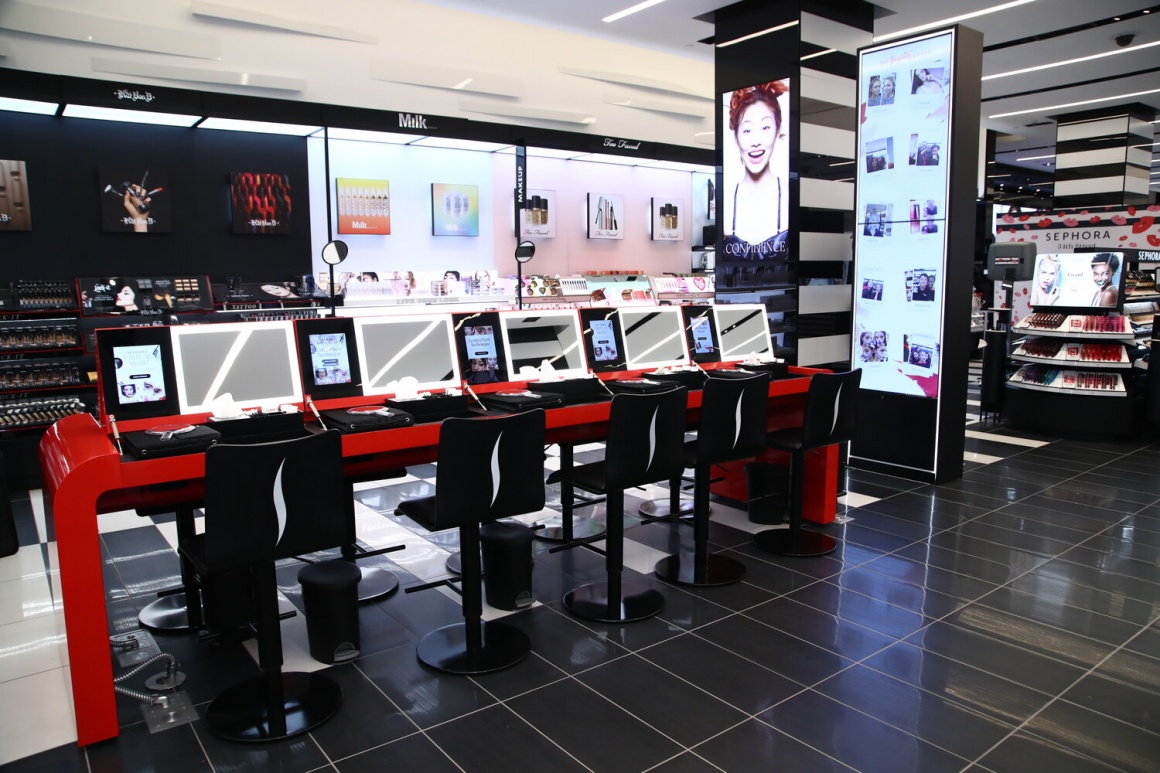 Source: Sephora
Sephora announced its largest store expansion in the retailer's 21-year history in the U.S., including over 60 freestanding client-centric locations and 200 locations opening inside Kohl's stores later this year.
Following a year in which e-commerce dominated the retail landscape, this move signals Sephora's confidence in the future of the brick-and-mortar shopping experience and continued creation of welcoming spaces for all. With a focus on growing its presence in off-mall locations, the retailer also aims to make Sephora more accessible to beauty shoppers across the country.
New standalone Sephora locations will begin to open this month, with stores planned for regions such as the Pacific Northwest, states including Florida and Texas – where major metropolitan areas like Dallas, Austin, and Houston will see new stores – and cities like Los Angeles and Nashville. These 60+ stores will feature a sleek architectural and visual design that focuses on the classic Sephora DNA, look and feel, and new lighting enhancements for a better beauty experience.
Sephora and Kohl's also revealed the 29 states that will be the first to get the 200 Sephora at Kohl's stores opening later this year. These shop-in-shop destinations are set to open in markets like Greater Los Angeles, including the Inland Empire, Greater New York, New Jersey and the Midwest including priority markets like Greater Chicago, Minneapolis, Ohio and Wisconsin. The Sephora at Kohl's store in store will be a prominently located, fully-immersive, premium beauty destination, designed within a 2,500 square foot space.
Sephora's omni-business, which saw record online sales in 2020, remains a priority for the retailer, as beauty is one of the most interactive retail experiences and the in-store experience specifically is a critical part of shopper's journey. In all freestanding locations, Sephora's omni-channel premise will continue to deliver on ease and convenience for shoppers, as the retailer strives to meet clients where they are, from physical locations to online offerings.
This week, Sephora will begin rolling out a "Buy Online, Pick Up In Store" service, which will be available in all Sephora freestanding stores by April 2021. This comes after several months of offering a successful "Reserve Online Pickup In Store" service, which enables clients to reserve products in their local Sephora stores for up to 48 hours.
Last year, Sephora became the first beauty retailer to enable Instagram's Checkout feature, offering direct shopping with Sephora via the platform. Sephora was also the first beauty retailer to launch on the delivery platform Instacart, enabling same-day delivery to clients.