News • 15.02.2022
Selfridges invites its customers to discover their "superself"
Selfridges' creative theme for 2022 is an invitation to co-create the future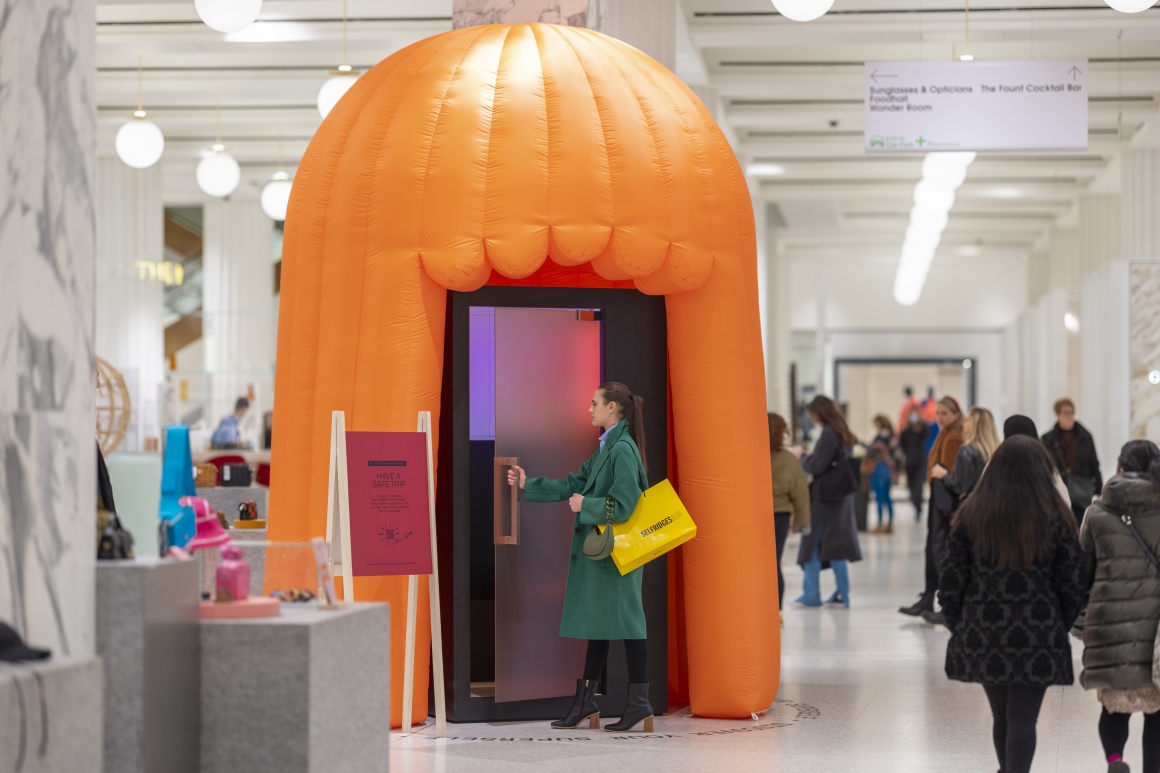 Source: Selfridges
Superfutures begins with "superself", launching this February. The project will offer an unexpected journey of self-discovery for visitors to both physical and digital stores, from a mindset of personal innovation, self-care, positivity and counter-cliché ways to feel good.
Superself activations include Retail Therapy, an IRL and digital coaching experience developed in partnership with Sharmadean Reid's The Stack World launching in March. 'A Safe Trip' sensory pods by Sensiks in each of the physical stores offer a unique solution designed to make people feel good, via a new form of digital self-care and integrated multi-sensory experience.
Selfridges Oxford Street windows will invite passers-by to: "try a new kind of retail therapy", "pick up some good vibrations" or "have a safe trip" via QR codes. French artist Juliette Minchin will take residence in the London window at the corner of Orchard Street, creating a 'work in progress' installation over 4 days in February.
Selfridges have collated an exciting roster of exclusive events which focus on bringing a sense of feelgood-ness to every day. Sensiks multi-sensory reality pods are equipped with voice activated systems that stimulate the senses to optimise mental wellbeing. Step into the pod for senses to be awakened through temperature, airflow, sound, light and smell combined with VR, creating a hyper realistic simulated reality that activates the brain into 'participation mode'. The experience can improve mood, reduce stress and in turn benefit physical health.