News • 14.08.2020
Walmart brings the big screen to its parking lots
Retailer's first-ever drive-in movie theater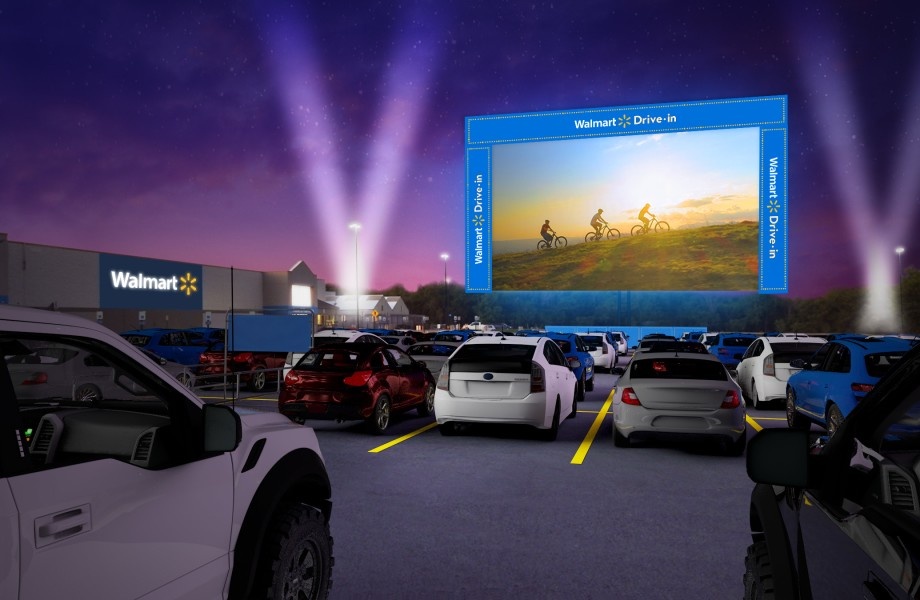 Source: Walmart
Walmart is lifting the curtain on plans for the Walmart Drive-in, a drive-in movie theater experience, which is rolling into 160 Walmart stores across the country beginning this month, created in partnership with the Tribeca Film Festival.
Available for free to Walmart customers, the Walmart Drive-in will transform Walmart parking lots into outdoor cinemas from August 14 through October 21 with 320 showings of hit movies. The Walmart Drive-in promises families a fun, contact-free experience where they can watch popular films thoughtfully curated by the Tribeca Film Festival. Audiences will be welcomed back to the big screen to enjoy a wide range of films safely from their own vehicle.
During the tour, filmmakers and special guests will help Walmart celebrate bringing back the big screen to communities across the country. Drew Barrymore will serve as virtual host for all events, welcoming guests to a fun family night experience. She will also make a surprise in-person appearance at one location. Families will be also be treated to surprise virtual or in-person appearances from Peter Berg, Jennifer Garner, LeBron James and Chrissy Metz at select showings.