News • 23.03.2021
Retail statistics, trends and forecasts for 2021
Outlook: omnichannel, mobile, and social commerce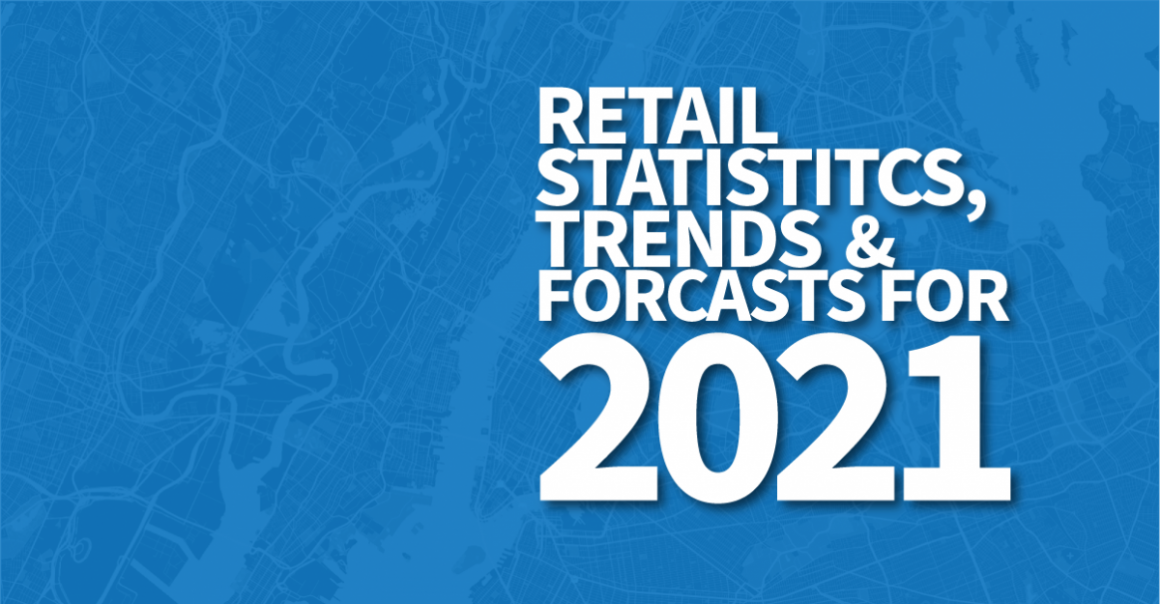 Source: © Olvin
Without a doubt, COVID-19 changed the way most people see the world, and retail was one of the hardest-hit sectors. In October 2020, in-store footfall in the US was a massive 34.5% lower than October 2019, and 60% of customers said that COVID-19 may stop them from visiting bricks and mortar locations.
With around 5,575 stores closing permanently across the US in 2020, and a massive 12,200 more predicted to close, the media were reporting that retail is dying – but that is simply not true. Plans for those 12,200 stores have been changed as retailers became more optimistic. There are now more stores opening than ever, and 72% of digital shoppers considering in-store as the most important channel when they are making a purchase.
Nonetheless, eCommerce is undoubtedly going to take a huge chunk of retail sales, with 2.14 billion people worldwide expected to make purchases online this year.
It is expected that 80% of all retailers will have store fulfillment available in the future, and the location of bricks and mortar stores is paramount to the business's success. But it is expected that more retailers will adopt an omnichannel approach to their business. Compared to the rest of the world, the US is pretty optimistic about the recovery of the economy.
While many retailers know that mobile commerce is important and have built their websites to run flawlessly on smartphones – and indeed, mobile commerce sales are expected to reach more than $3.56 trillion worldwide this year. But retailers and online marketplaces need to be aware of the role that social media will play in their sales channel strategy going forward – with social commerce sales (purchases made directly from their social media) expected to skyrocket past $474.81 billion by 2023.
Although the competition that eCommerce presents (and the added benefits that it offers so many customers) will be a challenge, retailers will focus their attention much more closely on their customers, rather than being purely driven by the numbers. Convenience is key, whether that is offering access to products in a much more convenient way, or providing customer service across a number of channels. With the customer in mind, we're expecting that retailers will focus on acting ethically and cutting costs, as well as using high street store locations in a much more creative and inclusive way throughout 2021 and beyond.
For more detailed information and statistics go to Elliott Poulter's new guide "Retail Statistics, Trends and Forecasts for 2021". The guide includes statistics and examples for brick-and-mortar retail, the effect of COVID-19 on US retail, e-commerce, e-payments, mobile commerce and social commerce.