News • 08.03.2022
Lowe's reimagines DIY learning and shopping experiences
Launch of shoppable learning platform DIY-U with in-store workshops and livestreams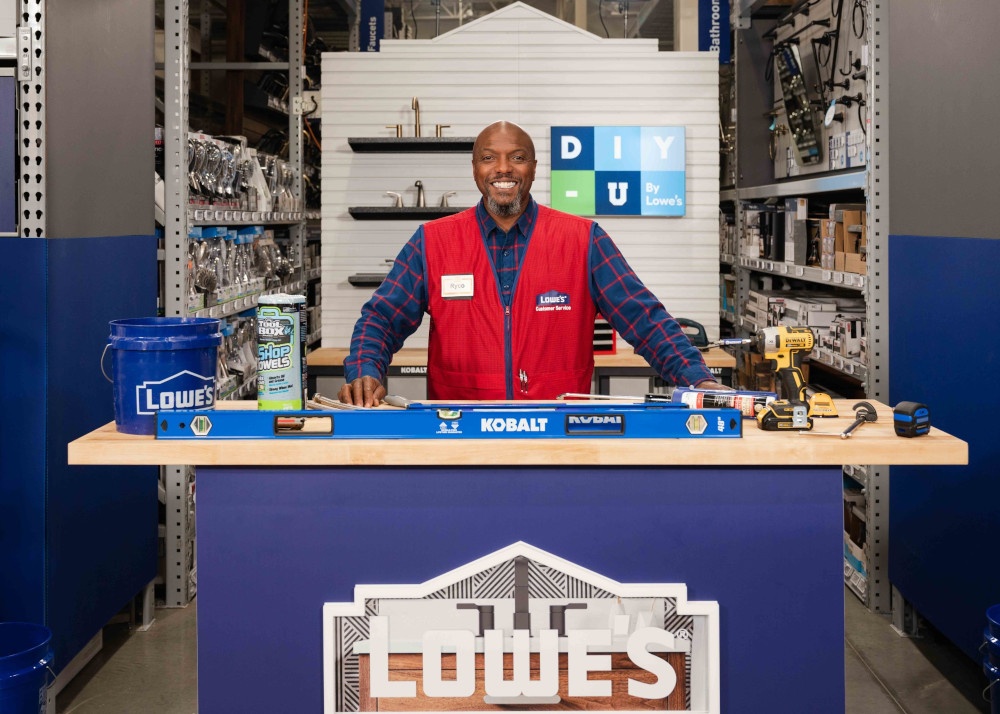 Source: Lowe's Companies, Inc.
Homeowners continue to invest in home improvement, and with millennials driving homeownership rates, there's a new generation of DIYers seeking a transformation in how-to learning and experiences. To engage this new wave of home improvers, Lowe's unveiled DIY-U by Lowe's – an innovative new DIY ecosystem that brings live, on-demand and home improvement skill-building into a modern and personalized era.
Inspired by the digital instructor community boom and rise in immersive at-home learning, DIY-U by Lowe's is a one-stop-shop for how-to project workshops from one of the most trusted home improvement brands. Starting on Feb. 28, DIYers of all skill levels can register for all-new limited-seat monthly livestreams and relaunched in-store Lowe's kids and adult workshops at Lowes.com/DIYU.
Lowe's will offer three types of experiences that allow consumers to participate how and where they want each month: two livestreams for up to 1,000 registrants each, an in-person kids workshop helping children ages 5-12 learn DIY skills and techniques that instill confidence, and two adult in-person workshops in all stores nationwide. Each workshop will be hosted by Lowe's Red Vest store associates, who bring years of expertise and knowledge to every project. Lowe's new virtual workshop experiences will also allow customers to shop and add supplies to their cart in real-time and receive live answers to project questions from Lowe's Red Vest experts.
"With the launch of DIY-U by Lowe's, we are making sure that support and a DIY community is available where, when and how people most want it: in-store, live and interactive online, or online on-demand," said Marisa Thalberg, Lowe's executive vice president, chief brand and marketing officer. "We believe this is going to be the ultimate DIY resource that is informative, fun and motivational for everyone."