News • 16.02.2023
IAW Köln
28.02.2023 - 02.03.2023 | Cologne, Germany
A window on the trade for the top buyers from Germany and Europe
The IAW is the place where buyers can get together among themselves because the International Trade Fair for Retail Promotions and Imports is organized exclusively for trade professionals. These wholesalers and retailers, who represent a diverse range of sectors, can find top-selling products to boost their sales from 15 different product categories.
Of course, the IAW is much more than just a trade fair for orders – it serves as a reliable barometer of trends, helping retail to find new sales opportunities. It is also an exceptional platform for networking. For example, you can be sure to find the right partners whether in the field of private labels, in the production of high-margin own brands, in e-commerce, or even in the search for the best tools for online shopping.
More information and registration can be found here.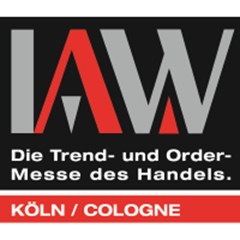 Source: IAW Köln