Company News • 20.10.2022
How to win the Amazon algorithm
Salsify webinar on 27th October 2022
Amazon's data shows that 70 percent of Amazon customers never click past the first page of search results. But how can your brand's products reach - and stay on - the first page of search results?
Product content is a main component of a successful Amazon strategy and can help boost your product's visibility and conversion.
Supplier

7 rue de Madrid
75008 Paris
France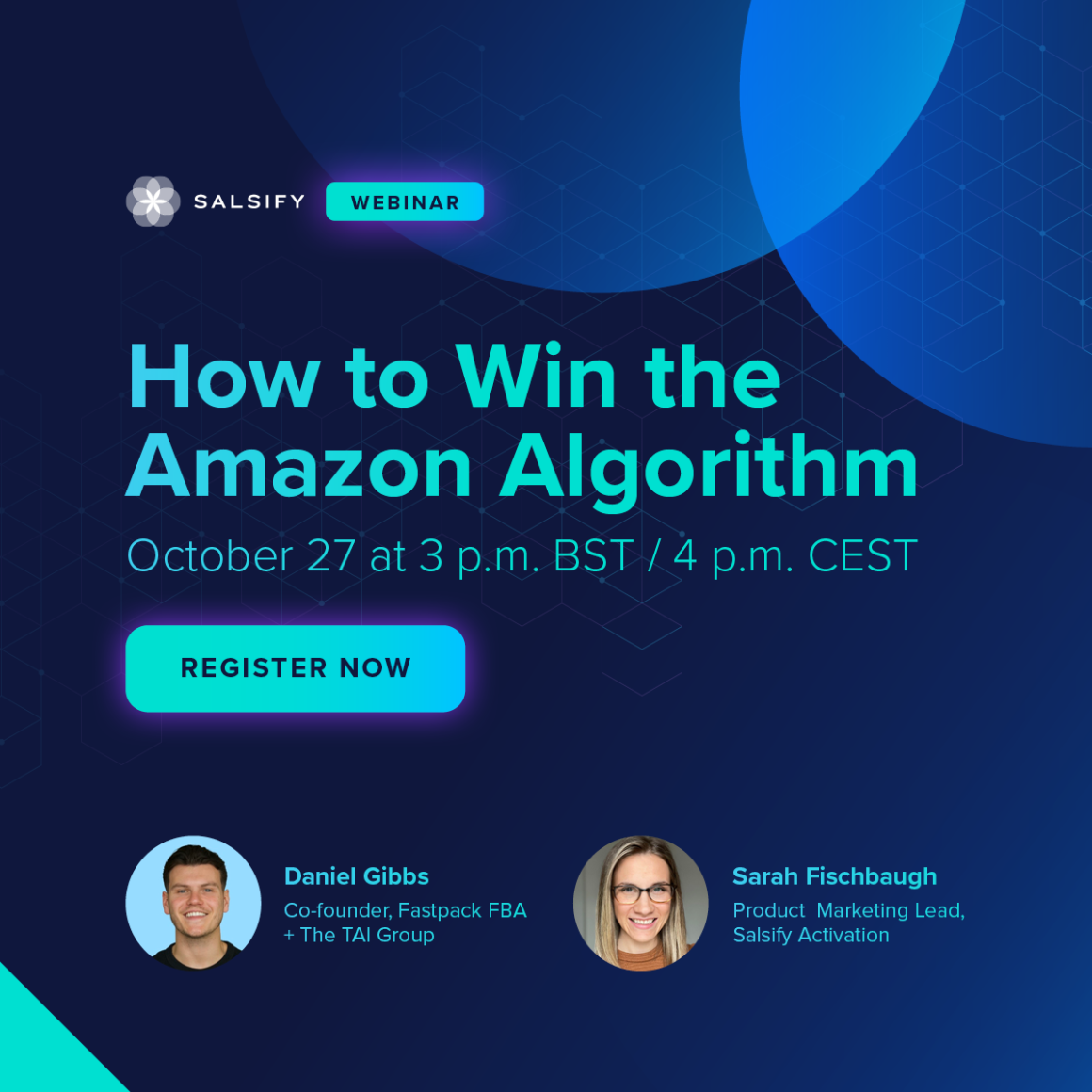 Source: Salsify
The following live webinar on 27th October at 4pm CET will give insights into the topic: Daniel Gibbs, Co-founder of TAI Group and former Marketplace Consultant at Amazon, and Sarah Fischbaugh, Sr. Product Marketing Manager at Salsify will discuss ways to make sure your brand is making the most of its Amazon presence, including following key take-aways:
Key trends on Amazon that your brand can leverage to win on the digital shelf;
Understanding the A9 algorithm and which factors help you achieve a high search ranking; and
How to measure the success of your product pages and continuously improve them.