News • 11.08.2021
Facebook Pay available at US e-commerce shops
Provide customers a seamless checkout experience at your own website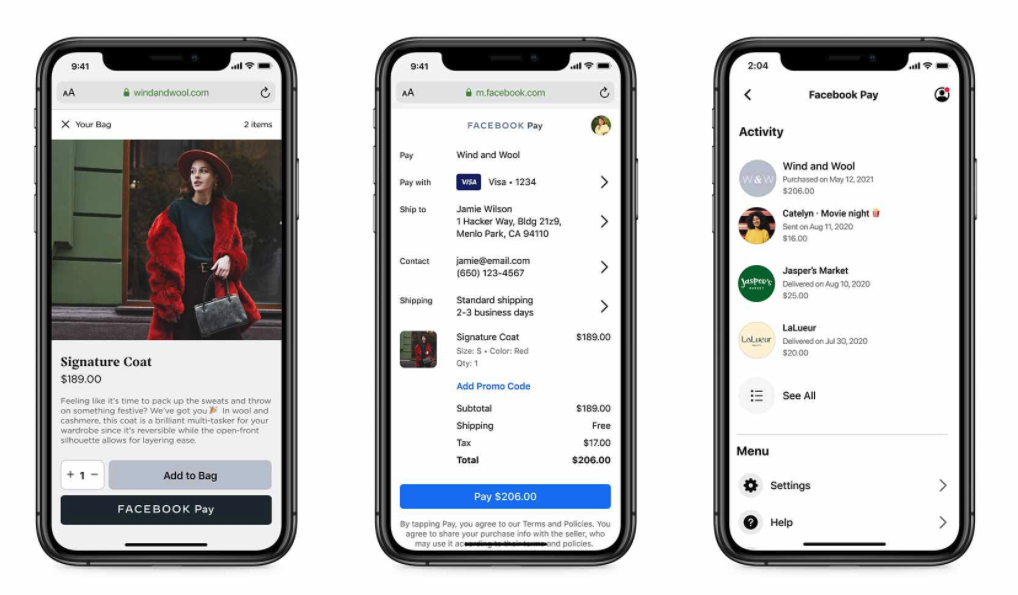 Source: Screenshot Facebook
People already use Facebook Pay to send money, shop, donate and more, across Facebook apps and services. Now, for the first time, Facebook is extending Facebook Pay availability beyond their own platforms to businesses who want to provide a seamless checkout experience for their customers on their own websites.
Started this August, businesses in the US who use participating platforms now have the ability to enable Facebook Pay as a payment option directly on their websites, giving their customers the ability to speed through checkout without having to re-enter their payment information. Facebook is starting the rollout with Shopify merchants and expects to expand availability with more platforms and payment service providers over time.
Facebook Pay is designed to help businesses drive conversion higher by giving customers a low-friction and mobile-friendly way to pay online. Payment details are encrypted and securely stored, eliminating the need for businesses to manage customers' card or bank account numbers. As always, the card and bank account numbers that people provide will not be used to personalize their experience or inform the ads they see. And, people's activity, like payments or purchases will not be shared with their friends or to their profile or feed, unless they choose to share it themselves. To learn more about our commitments to protecting user privacy, read this Privacy Matters post.