Interview • 04.08.2017
Douglas: A more personal sales approach with the new Beauty Card
"It's crucial to understand our customers across all channels" - Interview with Thomas Oberste-Schemmann, Douglas
The Douglas perfumery chain makes positive experiences with its new customer loyalty card. Thomas Oberste-Schemmann, Director of Global CRM Analytics, talks to us about the benefits for customers and the conclusions the company can draw from an analysis of data taken from online and offline channels.
Mr. Oberste-Schemmann, why did Douglas introduce a new customer loyalty card?
Our previous Douglas Card was introduced more than 20 years ago. The increasing importance of online business also makes a customer loyalty card more important than ever. What's more, with the new Beauty Card, we also want to reach out to those customers, who previously haven't taken advantage of our customer loyalty card. Thanks to a modern design, personalized offers, and a new bonus program, we are now addressing a considerably younger and online savvy target audience.
To accomplish this, we have integrated our channels and aligned them more closely. For example, a Beauty Card customer does not have to open an additional online account; now this happens automatically with his/her card. The benefit of digitization is that we can serve our customers in a much more personalized way. Plus we interact and engage more with our customers, are able to take a more targeted approach – both online and offline –, implement a more personalized service approach and are able to make customized offers. And all this as fast, easy and conveniently as possible. It starts with the application process: We ask each customer at the checkout whether he/she already has a Douglas Beauty Card or whether he/she would like to instantly apply for one.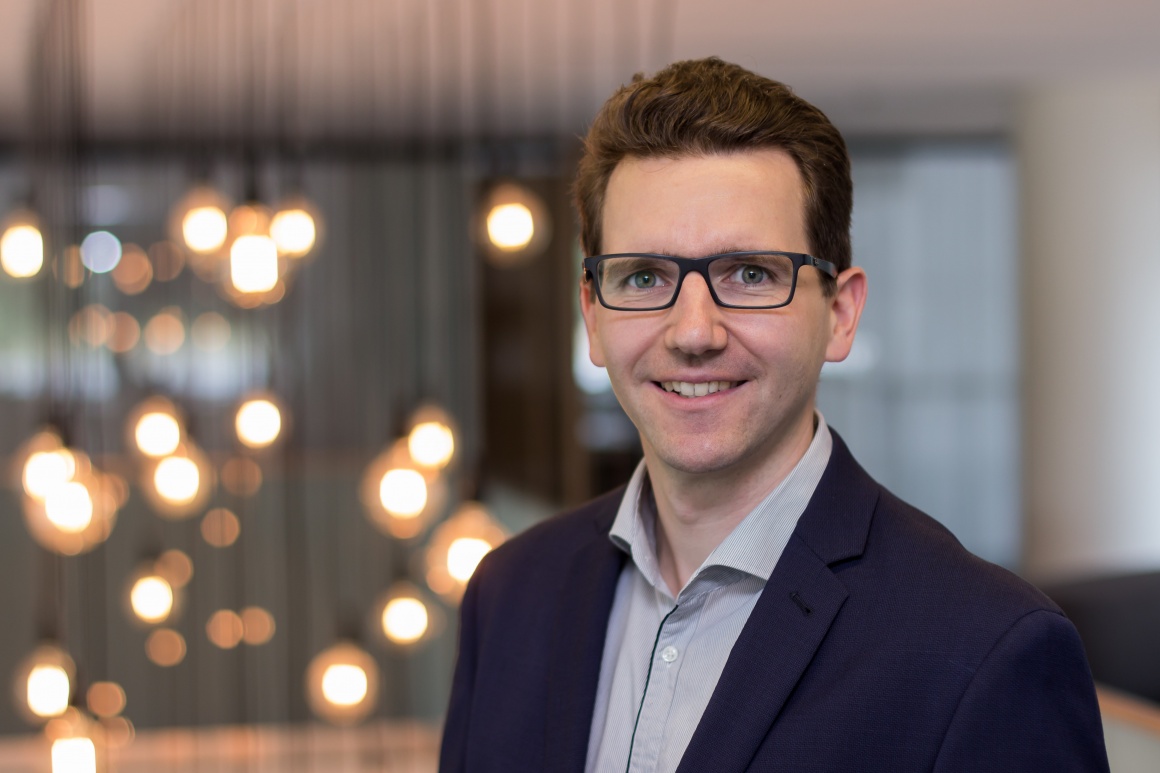 Source: Douglas
How do your customers respond to this direct approach?
The feedback is very positive! The numerous new registrations have actually surpassed our expectations. Plus, it was not only our new customers that immediately took advantage of the bonus program. So did our long-time customers – their activities have also increased.
What is the reason behind this increased popularity in your opinion?
One reason is that the application process is very easy and happens instantly at the checkout counter. There is no need for customers to deal with a paper application. We ask for an email address, which simultaneously becomes your username for the Douglas account. Customers can immediately benefit from the special offers for our Beauty Card users and collect Beauty Points with each future purchase, regardless of whether it takes place at the brick-and-mortar store, online or via your smartphone. Another reason is that our customers simply like the new mirror design of the card, think it's chic and thus like to show it off. We have an actual fan base of our card. Perhaps this is somewhat easier for us as a retailer in the beauty sector since a purchase with the Beauty Card typically goes along with a special shopping experience where customers treat themselves to something nice.
What are some additional benefits of the card?
We are taking further crucial steps in catering to our customers by providing service and consultation. On their tablets, our consultants on the sales floor are able to look up the last product the customer purchased in case he/she has forgotten the name of it. When customers have a return and lost their receipt for the item, our associates can track the purchase using the Beauty Card. The same applies to the checkout counter. Here the customer can ask about current sales or coupons, the cashier is able to look them up and instantly apply the bonus points. Plus the customer loyalty card is also digitally available via the Douglas app.
Some customers might not be used to giving their email address at the cash register. Are they concerned about data security?
We always handle your personal data very carefully and protect it. When there are other customers nearby, the email address can also be written down and our associates simply type it in, so nobody else is able to listen in on the conversation. That being said, customers are also able to initially register without providing an email address and then add it later online. We actually receive less and less general questions about data security. When people have genuine questions, they usually ask whether we pass their data on to third parties. We obviously don't do that and your data is safe with us.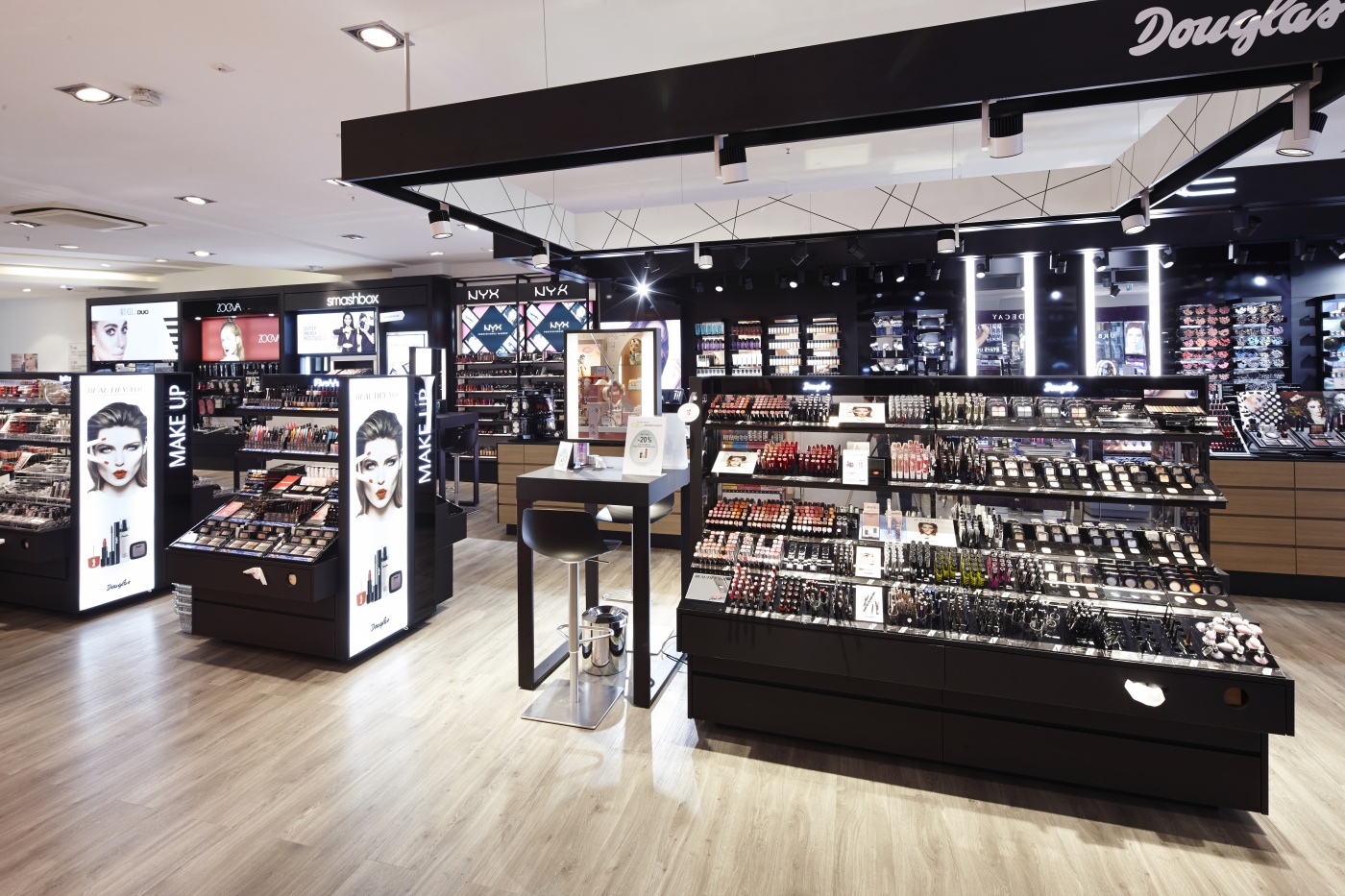 Source: Douglas
How does the online process work?
Customers can complete their profiles online at a later point. To personalize our communication with our customers, we also ask them whether they would like to tell us more about themselves, for instance, by providing us with their mailing address, their preferred product categories, and favorite brands. This allows us to send them relevant content versus something that is not of interest to them.
You actually already have online customers that subsequently apply for the Beauty Card at a store – or vice versa. How do you merge data from your physical stores with data from the online shop?
It's crucial to understand our customers across all channels. Having said that, we don't merge customer information from different channels on a whim. Even if the name and address are the same, you never know whether this truly is one and the same customer. However, the customer is able to identify herself as a Beauty Card holder by entering her existing card number to the online account. The bonus program points are then collected on an account. This is far more convenient.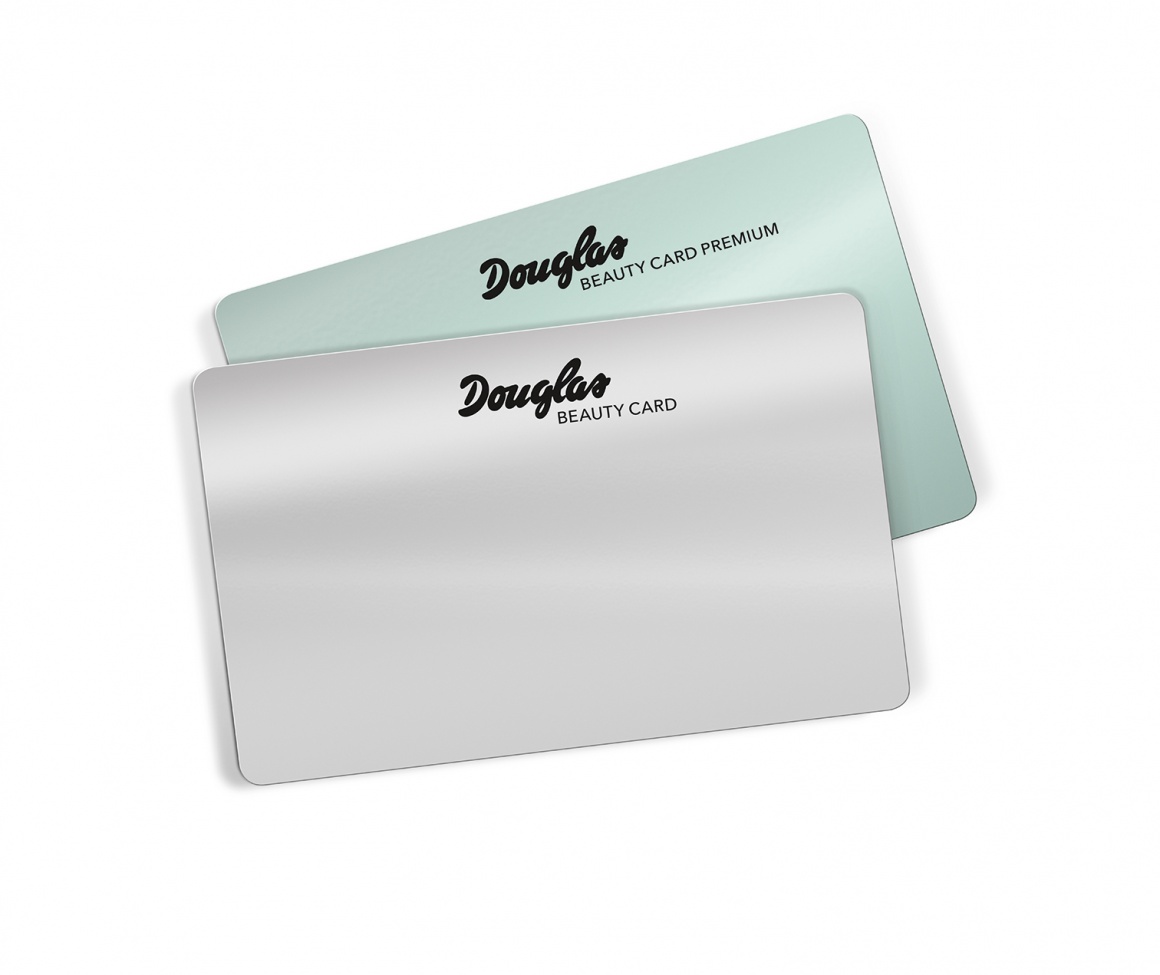 Source: Douglas
Based on the collected data, are you able to draw initial conclusions on customer buying behavior and subsequently the product selection?
Yes, we can. Mind you, we are not able to read your mind but we can try to better understand customer buying behavior. In this context, it is essential to look at the data collected from both the store and online. For example, some customers purchase a certain product at the store for the first time. The next time they purchase the same product, they then use our online shop. If we now were to only look at the purchase history of the store, it would seem as if the customers are no longer interested in this particular product. However, when you add their online purchases, we know that this product is popular with our customers and are now able to adapt our product selection accordingly. This is an immediate benefit for our customers, while allowing us to set ourselves apart from the competition.
What other conclusions are you able to draw from this?
It is quite easy to determine how many customers purchased a particular product or brand. Things get more complicated if you want to find out how our customers understand and perceive our product selection, how they combine products and how we as a retailer can take advantage of these findings to optimize product placement in our stores for example. What are items customers purchase together, what items belong together in the eyes of our customers – though perhaps not from our perspective? One example of this: we offer electric facial cleansing brushes. Many customers are not familiar with them yet. Where should we place them at our stores? Should we place them with the devices that have power cords or with the skin care products? We are able to accurately support these decisions with data and optimize the setup at the store to where customers are able to quickly find what they are looking for.
Are you utilizing artificial intelligence or machine learning in your customer relationship management analytics?
These topics could definitely become more important in the future. However, the key question is always: what is the benefit to the customer? In this context, we currently focus on primarily improving our dialog with the customer. The number of ways we can communicate with our customers is drastically increasing. That's why as a company, we have to carefully consider the channels we want to use and decide whether they might potentially no longer be relevant six months from now.
We try to communicate more closely and effectively with our customers: that means we strive to accurately inform them about topics they are interested in, to make matching offers and to inspire them. And although it requires a great deal of technical effort to run a customer loyalty program across all channels, our customers are the beneficiaries because we understand them better and are able to better meet their needs, wherever, whenever and no matter how they get in touch with us.