Company News • 01.04.2015
Bluegrass Cellular selects iQmetrix for retail management system
Bluegrass will be launching the full RQ suite across their entire retail channel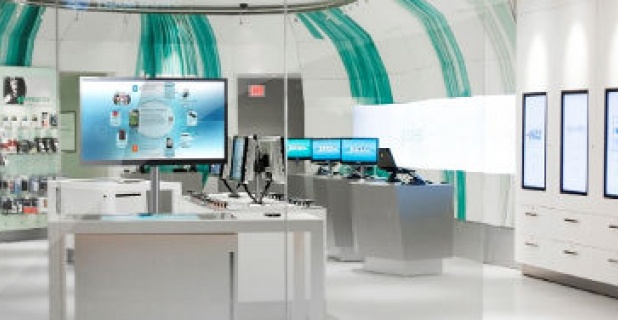 Source: iQmetrix
As part of a new partnership, Bluegrass Cellular, Inc. has chosen iQmetrix's RQ Retail Management System to enhance their retail operations. Bluegrass will be launching the full RQ suite across their entire retail channel.
Bluegrass Cellular is a regional wireless carrier servicing Central Kentucky. The company is a strategic partner for iQmetrix, a leading provider of end-to-end retail solutions. iQmetrix RQ Retail Management enables retail staff to serve customers faster, more efficiently and with greater confidence than ever before.
"iQmetrix is very proud and excited to be working with an innovative, industry leader like Bluegrass Cellular," says Eric Stachowski, President of iQmetrix's U.S. operations. "We share the same vision when it comes to serving customers: Deliver the best experience possible, through whatever way those customers interact with the company. At iQmetrix, we will be leveraging many of our products and services to enhance Bluegrass Cellular's retailing efforts. Our platform approach will allow us to blend customer-serving systems across all Bluegrass-branded retail locations, so the information systems will complement Bluegrass' ability to deliver exceptional customer experiences."
"We're committed to delivering a consistent, positive customer experience," said Barry Nothstine, Vice President of Sales and Marketing for Bluegrass Cellular. "This new partnership with iQmetrix supports that commitment. We look forward to working together to create innovative solutions that support our customer-centric retail strategy."
Source: iQmetrix