Interview • 21.11.2022
"Wolt Drive": Finnish delivery service now makes its fleet available to all traders
Interview: Wolt offers local traders new opportunities to keep up with online trade
Online retail has dominated the industry not only since the pandemic. Young people in particular, but increasingly older people as well, use the web to do their shopping. This primarily benefits the market-dominating internet giants. In order for brick-and-mortar retail to remain competitive despite this development, new ideas and solutions are needed.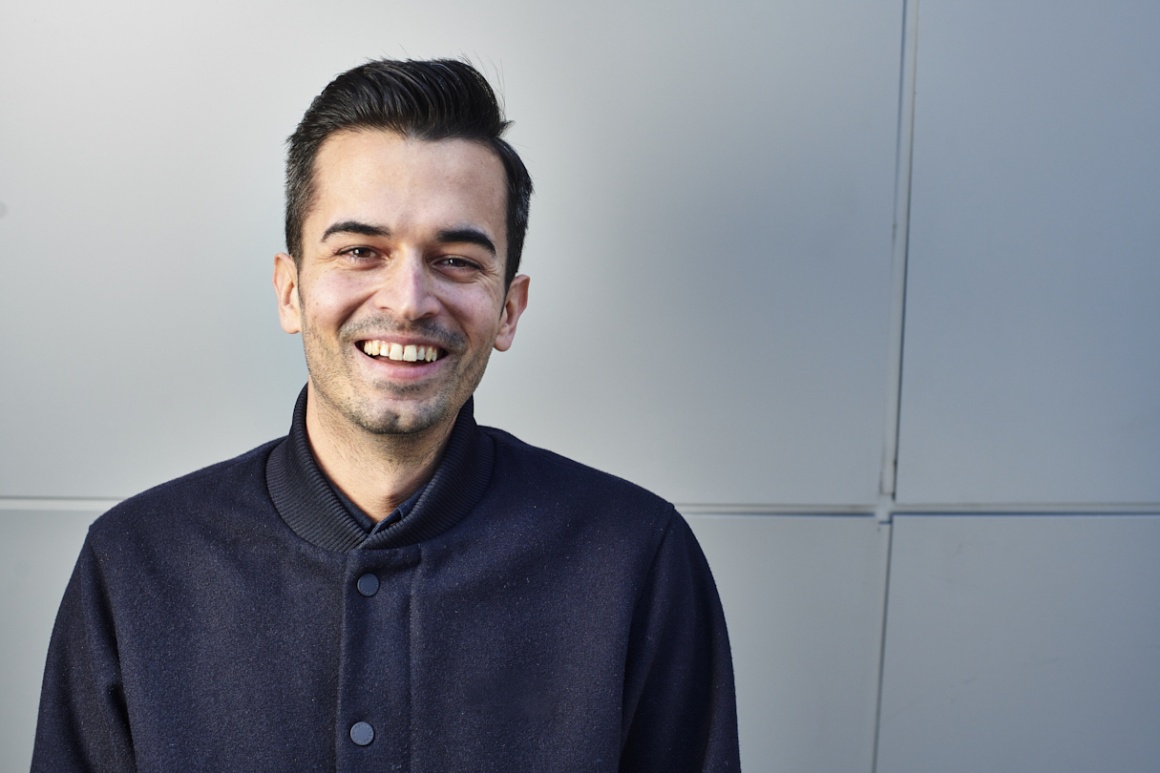 Source: Wolt
The Finnish online delivery service Wolt has now released its platform "Wolt Drive" for all traders, so that they can also benefit from the diverse delivery options as well as timely and sustainable delivery options to customers. We spoke to Fabio Adlassnigg, Head of Communications at Wolt, about this.
Mr Adlassnigg, why did Wolt decide to make its fleet of drivers available to external retailers?
The importance of online trade is growing and growing. But if I order something on the internet, I inevitably have to buy from one of the big internet providers, even though I actually want to support my local retailer. If I do order from Amazon and Co. of necessity, I am usually confronted with overloaded parcel delivery staff and long delivery times.
My order relentlessly reveals the weaknesses of our urban transport infrastructure. The cities are simply too crowded and suffocate, among other things, with the many vehicles that deliver our orders to our homes. Urban logistics are unfortunately "bogged down".
Founded in 2015 in Helsinki, we had to learn very quickly how to find efficient and sustainable logistics for Wolt. Internally, we therefore like to call ourselves a "logistics optimisation company". "Wolt Drive was therefore a logical next step for us. Now we are making our knowledge and skills available to other traders. We want to make urban logistics faster, more space-saving, but also more sustainable. And in doing so, we want to give local retailers the tools they need to compete with large corporations.
How can retailers use "Wolt Drive"?
This is possible in several ways – via an API integration that allows customers to select Wolt Delivery at the checkout, via a website on which retailers can request Wolt couriers from A to B, and finally via platforms such as Shopify, in which "Wolt Drive" is integrated. It is important to emphasise that "Wolt Drive" is available to all retailers, even if they are not listed in the Wolt app.
The best way to illustrate the product is with examples. We have already introduced "Wolt Drive" in other markets:
In Croatia, for example, Telekom is one of the top partners. When Telekom users here order a new modem, Wolt delivers the order within a short time.
Wolt also offers this service in Azerbaijan: If I open a new bank account, the local Kapital Bank will have my credit card delivered via "Wolt Drive".
In Israel, McDonald's already uses Wolt to deliver its orders. Customers order via their own McDonald's app. I only notice at the door that Wolt has delivered my order.
What advantages does this offer retailers?
If you want to survive in the future as a local retailer, you have to be present on the internet. What we are all seeing right now, and what has been accelerated by the pandemic, is that the next wave of e-commerce has shifted the standard from "same week" and "same day delivery" to "next 30min delivery".
We enable local retailers to participate without much effort or cost and offer customers delivery within 35 minutes. We focus almost exclusively on green and sustainable delivery options and deliver the goods to the customers on bicycles.
In this way, "Wolt Drive" helps bricks-and-mortar retailers to become multichannel players without much effort and expense. In this way, it reaches younger customer groups that would otherwise be lost to internet giants.
Local retail is the backbone of every city centre, and it is up to all of us to ensure that it remains so.
What capacities can retailers expect for their deliveries at Wolt?
We see little to no limits here. We already employ 4,500 people in Germany who deliver goods for Wolt on the street every day. All our couriers are permanently employed, have health insurance and are paid above the minimum wage.
In addition, we pay an extra fee for each order delivered. If a Wolt courier delivers more orders, it is also possible to earn more money. If there is no order, our couriers still receive a fair hourly wage. In any case, they have a fixed income and are covered in case of illness.
Do customers continue to pay the traders directly or does the payment go through Wolt?
The flow of customers remains with the traders. We do not work with commissions at "Wolt Drive". There is only one fee per order, depending on the quantity and size of the goods. The traders retain control over their customers throughout the entire ordering process.
Are there plans to expand the cooperation with external traders in the future?
We are still at the very beginning with "Wolt Drive" in Germany and have only recently introduced the product to the German market. But we are already seeing a lot of interest. It also quickly became clear that the end of the classic "pure player", i.e. retailers who only rely on online or offline, has long been heralded.
The retailers have to be where the customers are. Some customers go to the shop, others to the website and others directly to platforms like Wolt. With "Wolt Drive", we are now offering traders a choice. But we already see that traders are interested in being listed on Wolt as well as in using the delivery via "Wolt Drive" from their own shop.