News • 21.07.2020
Online retailers need to better inform customers about the status of their orders
E-Commerce Shipping Study 2020 by parcelLab
parcelLab has analysed for the second time the shipping services of 100 of the largest German online shops (according to EHI). The results show that 1 in 4 retailers in Germany only send a single email to their customers after their checkout. This is especially problematic in current times of uncertainty.
The expectations of customers are quite simple: When they order online, above anything else they want to receive their order quickly, conveniently and easily. However, when it comes to Operations Experience – all communication and processing from when the customer clicks the buy button until the parcel is returned - there are considerable differences between retailers.
This is shown once again in parcelLab's "E-Commerce Shipping Study 2020". The researchers placed test orders with 100 of the largest German online retailers for the second time in August 2019 (the first was in 2018). The study analysed how service-oriented retailers are when it comes to choosing a logistics provider, the level of customer communication during shipping, whether parcels arrive on time and how quickly returns are refunded.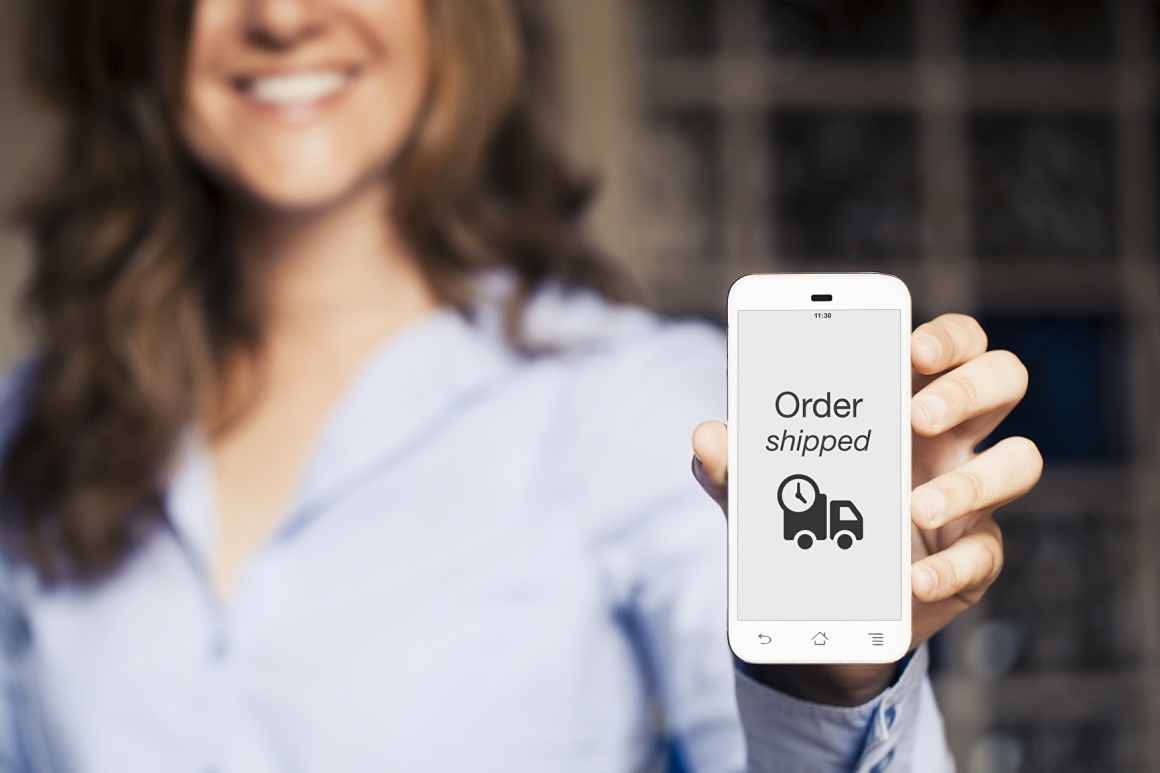 Source: PantherMedia/Daviles
Good Operations Experience (OX) is key
The previous "E-Commerce Shipping Study 2018" showed that after the customer checks out, retailers leave them in the dark about their order. Many don't know the current status of their order, where their parcel is, when it will be delivered or from which neighbour they can pick it up. This information is particularly important during the current pandemic when delivery times are much longer, going from three to four days to several weeks in some cases. This is an even bigger issue when the product pages are not displaying these delays.
As a result, customers are highly uncertain about how quickly they will receive their order. Therefore, it is important that retailers inform their customers in real time if the status of their order changes. But the analysis of the 100 largest online shops shows that although the topic of shipping communication has become more of a focus for retailers compared to 2018, there is still room for improvement at most major German online retailers.
On the positive side, the number of retailers who don't communicate with the customer at all after placing an order has fallen from eleven to nine compared to 2018. However, a quarter of the retailers still end their post-purchase communication after just one message – presumably this is the confirmation of receipt of the order. Therefore, the customers of these retailers are waiting in vain for information about their order.
And even the retailers who do send shipping messages have room to optimise them. Ideally, the tracking link for parcel tracking would not lead back to the logistics provider's site, but instead back to the retailers' own shop. This is where retailers can explain to their customers in their own words, and in an understandable way, the current status of their order. Plus, they can exploit potential for cross- and upselling. But parcelLab's analysis shows that only 30 retailers took advantage of the opportunity in the test and guided customers who wanted to track their parcel back to their own store. The vast majority (61 retailers), on the other hand, left this important part of customer communication to their logistics handler.
There is also room for improvement in Operations Experience when it comes to parcel delivery, as the survey shows: only about one fifth of the largest online shops let their customers choose between different logistics providers. Compared to the previous year, the number of retailers who give their customers freedom of choice has actually fallen by two.
Another striking result of the study was that even before the coronavirus pandemic, the information on delivery times in the online shops was rather vague. Almost a third of the retailers did not name a specific delivery date and the rest gave an average delivery time of 3.26 working days. In addition, delivery speed was is rather slow. The proportion of top shops in Germany that deliver to their customers by express or even on the same day has fallen considerably compared to the previous year's study. In 2018, for example, 40 of the retailers offered express delivery, now this is only 25. With same-day delivery, this dropped from eleven to three. However, customers no longer have to pay large amounts for their preferred delivery.
No big changes to returns
Another exciting result of the study is that online retailers have changed their returns policy to increase fees, as has been predicted in the media. 93 retailers continue to offer free returns. However, the retailers made processing returns much harder than in the previous study. 60 of the top 100 retailers refrain from adding return labels to their packages. Instead, customers have to actively organise this themselves.
"Many customers complain about a bad experience when shipping their orders or returns - this was the case before the coronavirus pandemic, during it and that will still apply after the pandemic is over," says parcelLab co-founder Anton Eder. "Proactive communication that clearly informs the customer about the current status of the ordering process can make a huge difference in the customer's experience."