Advertorial • 22.02.2023
"YOUnifying Experiences" with Toshiba
At EuroShop 2023, Toshiba Global Commerce Solutions Presents its Suite of Retail Solutions Delivering 'YOUnifying Experiences'
EuroShop 2023 attendees are invited to visit Toshiba Global Commerce Solutions in Hall 6, Booth C41, from February 26 through March 2, 2023.
The company will showcase how retailers can scale and reimagine the shopper experience through Toshiba's suite of retail solutions while supporting sustainability initiatives for retailers.
Supplier

Carl-Schurz-Str. 7
41460 Neuss
Germany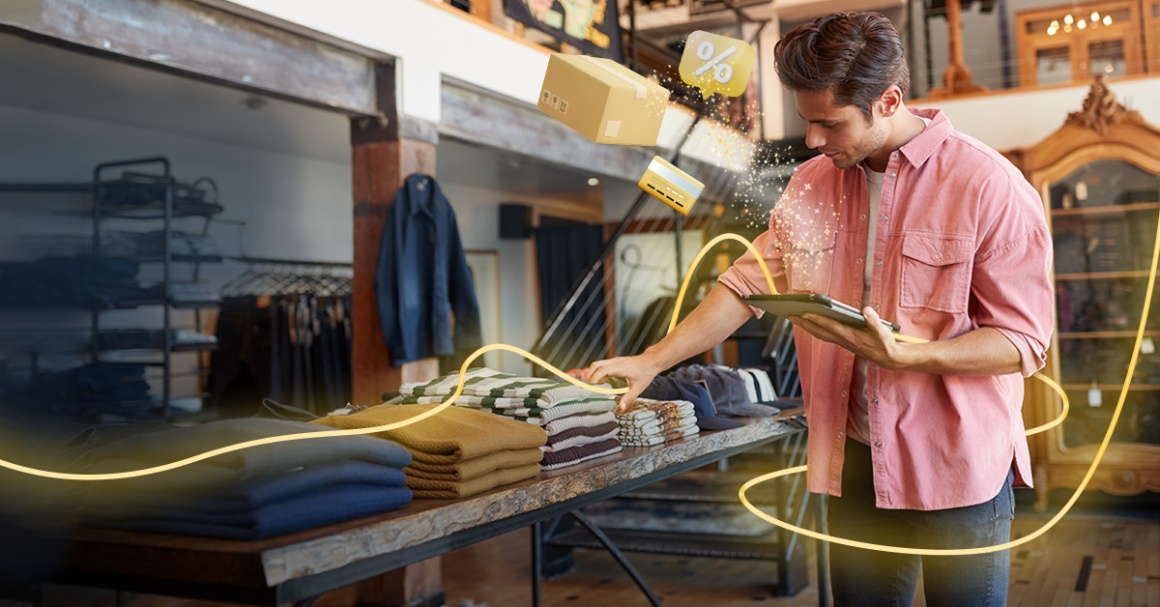 Source: Toshiba Global Commerce Solutions
"We are devoted to the retail industry, and with that comes a drive to anticipate our customers' needs," says Andrew McDaniel, Managing Director and SVP of Europe, Toshiba Global Commerce Solutions. "Today's retailers are examining ways to increase their ability to attract and retain customers by creating seamless and sustainable experiences. As a global solution provider, with an extensive set of advanced solutions and an ecosystem of partners, we enable retailers to evolve and adapt to conditions so that they may thrive and prosper."
During EuroShop 2023, retailers can experience store transformation journeys through the lens of both customers and associates, powered by Toshiba's ELERA® Unified Commerce platform. A key spotlight is Toshiba's "Green Up Your Checkout" suite of energy-managed solutions, supporting retailers aiming to save power in their stores, reduce operational costs and their carbon footprint.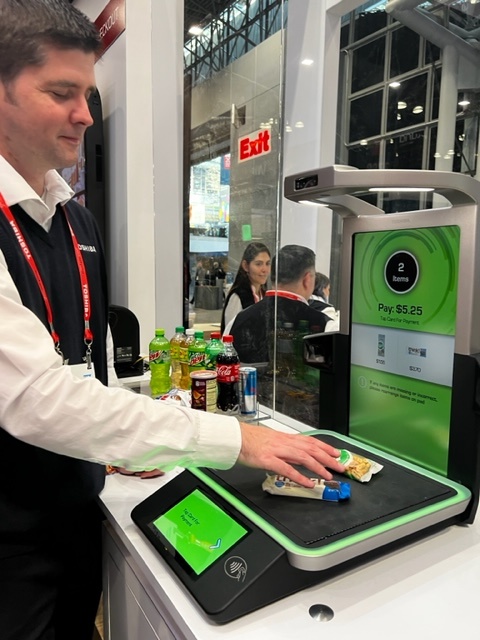 Source: Toshiba Global Commerce Solutions
Within the booth, visitors will experience:
A segment-focused approach, enabling retailers to see and learn more about solutions targeted at the needs and expectations of each segment.
Deep knowledge in the deployment and support of customer experience technologies enabled by Toshiba's retail integration services capability, a dedicated team whose experience is 100% focused on making stores run smoothly, wall to wall.
Flexible self-service solutions in various scenarios featuring tools for managing loss prevention based on radio-frequency identification (RFID), computer vision (CV), and artificial intelligence (AI), integrated with state-of-the-art security technologies.
Toshiba's Retail Vision Kiosk prototype, a sleek table-top scan-free self-checkout based on computer vision technology.
Toshiba's Mobile POS with integrated "Pin-on-Glass" provides alternative check-out options that integrate secure mobile payments.
How Toshiba's connected services can help retailers proactively monitor system availability, including critical operational metrics, improve store availability, and discover new ways to run stores more efficiently by leveraging data-driven insights.
More information?
More about "YOUnifying Experiences".
For booking appointments and getting a free ticket registration is possible Toshiba at EuroShop 2023.