Product • 16.09.2011
YOMANI - The sleek countertop terminal
Colourful innovation
The sleek countertop terminal is designed for fast, multi-lane environments with cash register integration and multi-acquiring capabilities for the SEPA era. A merchant unit can be used for smaller retail environments.
The terminal has soft curves, pure and sober lines, a high-quality finish, glossy surfaces and trendy colours, all in a compact footprint – in 2010 it received the renowned reddot design award: three clearly separated card interfaces with illumination to guide customers to the correct interface, backlit keys with tactile identifiers, built-in privacy shield and a large full-colour display for fresh and modern applications.
Ultimate performance and security:The terminal incorporates two dedicated processor cores on a single chip to run multiple applications simultaneously and guarantee watertight security. The dedicated security processor, extensive proprietary security measures and international certifications ensure full protection on physical, application and data storage levels.
The advantages of YOMANI: Retail-hardened design, simple connectivity through USB, Ethernet or serial and low power consumption via standard USB. No more worrying about country-specific power adapters and cords!

Supplier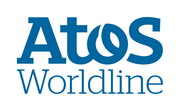 Haachtsesteenweg 1442 Chaussée de Haecht
1130 Brüssel (Brussels)
Belgium