Product • 29.10.2015
The future of connected payment devices
Enabling merchants and partners with consumer interactivity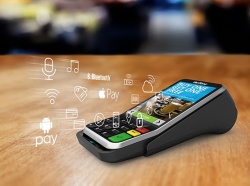 Source: Verifone
To empower merchants, acquirers, and service providers with new commerce opportunities and experiences in store and protection against escalating security threats Verifone announced Verifone Engage.
The next generation family of payment devices that globally redefines what's expected of point-of-sale (POS) hardware and software. Demonstrations of Verifone Engage products will be showcased next week at Money20/20 in Las Vegas.
Verifone Engage is the company's first-ever, fully-integrated, Linux-based product family, encompassing a complete range of payment solutions for merchants, acquirers, and service providers. It is the result of a new strategy at Verifone to bring unique value to the POS and the consumer experience with intuitive, connected and commerce-enabled solutions.
"We're leading the industry to dramatically transform the retail POS to be much more than a box that takes card-based payments," said Glen Robson, EVP, Global Head of Terminals Solutions, Verifone. "The Verifone Engage family of products is a major paradigm shift in our approach to the point of sale. We are leveraging the power and performance of our open and flexible architecture to bring an entirely different level of interaction between consumers and merchants. With a two-way conversation that can happen at the counter and anywhere in store, we are making the shopping experience more profitable for merchants and more rewarding for consumers."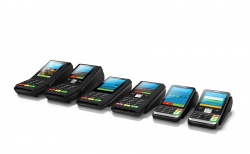 Source: Verifone
Offering the best of physical, mobile and online consumer interaction, Verifone Engage helps businesses create meaningful relationships that drive loyalty and revenue growth. In addition, enterprise and third-party apps from the Verifone App Marketplace will offer the potential of unlimited customization and personalization options for merchants.
"Powerful software applications are driving the evolution of payment terminals," said James Wester, worldwide payments research director, IDC. "By expanding what payment terminals can do, these new devices aren't just for secure, one-dimensional transactions; they're creating new multi-dimensional retail experiences and new levels of personal engagement with consumers."
Piloting in the fourth quarter of 2015, global product availability will be on a rolling basis throughout 2016 and 2017.
Source: Verifone
Supplier

Seilerweg 2f
36251 Bad Hersfeld
Germany