Company News • 26.09.2022
Weecop's fast and secure ticketing and access control solution with Citizen printers
A customized all-in-one event management solution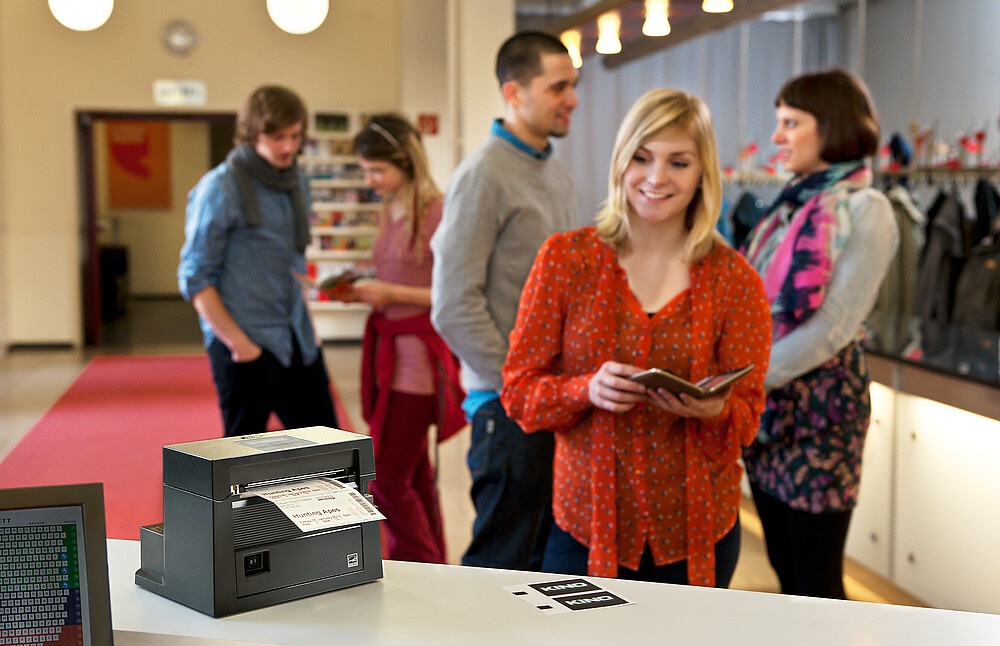 Source: Citizen Systems
Weecop, a start-up company based at the French Tech Loire Valley, in Mame (), which won several prizes in the Lépine competition for its cashless payment bracelet, places the optimization of the user experience at the heart of its developments.
It has thus designed a unique solution in France, for all organizations needing an efficient ticketing and access control system.
Ticketing, access control, Cashless payment
Weecop offers all organizations, sports, cultural, events, exhibition parks and others, the possibility to create a personalized online ticketing system in a few minutes and to be able to manage their ticket office and access control in a secure and fast way. Its turnkey ticketing system enables companies to meet their customers' expectations with streamlined processes and fast queue management. The start-up accompanies its customers from a strategic and technical point of view, whether for ticketing management, access control, but also dematerialized payment allowing any professional to have his own payment system adapted to his profile in order to improve the user experience.
To do this, Weecop has developed an IOT module that allows printing to be launched from the Cloud. This IOT module makes it possible, in particular, in the event of a malfunction in the Internet network, to continue printing tickets without a hitch. This solution is coupled with a tamper-proof ticket validation system that works without the Internet. This process is unique in France.
Integration of the Citizen CL-S400DT printer into the Weecop solution
Weecop offers this turnkey solution with the CL-S400DT printer from Citizen. "To be efficient, a ticketing solution must be offered with a reliable printer that the customer can rely on in all circumstances, especially during peak periods. It has to be easy to use, compatible with a wide range of media types and deliver ultra-fast print speeds," explains Antoine Pecquet, founder of Weecop. After a market study, we chose the CL--S400DT printer because it is the only one on the market that can print accordion-folded media in such large bundles even with special formats and thick cards".
The CL-S400DT delivers high quality prints quickly, easily and cost-effectively on a wide range of media with a print speed of up to 150mm per second. It is the ideal tool for producing boarding passes, tickets for all sporting events, festivals and concerts. In addition, the compact size of the printer allows it to be installed in very small ticketing areas. Its compact design, coupled with its high levels of performance and robustness, make it the most suitable printing solution for the ticketing market. The CL-S400DT printer is ENERGY STAR qualified for energy efficient operation.
The choice of the printer was crucial. "We are really pleased with our choice, our customers have not had any technical problems or breakdowns, it is a robust printer that perfectly meets our customers' expectations in terms of reliability and speed. " explains Antoine Pecquet.
For Citizen teams, technical support upstream of a project is very important, more than printers, the manufacturer offers solutions. "We are looking to add value to our customers' printing operations. In this project with Weecop, we guarantee ease of implementation and operation of this innovative solution which meets many expectations of the ticketing and access control market "concludes Jörk Schüssler, EMEA marketing director at Citizen Systems Europe.
Supplier

Otto-Hirsch-Brücken 17
70329 Stuttgart
Germany