Company News • 07.03.2023
Unieuro Italy: Success with digital price tags
Distributor of consumer electronics and household appliances uses ESL technology from Delfi
More than 40 Unieuro stores in Italy are now using the Breece System with the cloud-based ESL (electronic shelf labels) solution from Delfi Technologies – a European IT company.
Supplier

Dorfstrasse 7 – 9
24232 Schönkirchen
Germany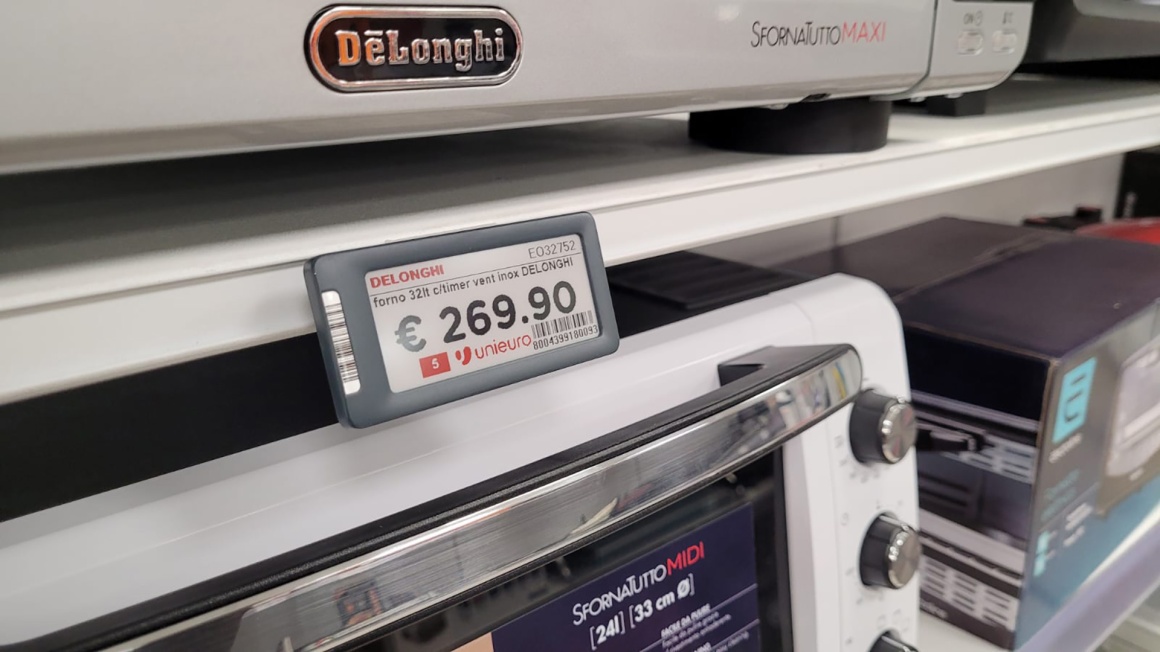 Source: Unieuro / Delfi Technologies
With this ESL technology, it is possible for the Unieuro stores to do omnichannel business and send out real-time updates of prices and product information to all stores – in the matter of seconds.
The Breece ESL solution and digital price tags allows the store staff to instead focus on customer service rather than changing prices and put-up new paper labels every time a price or product update occurs.
Rethinking the shopping experience
Unieuro's collaboration with Delfi Technologies provides the opportunity to implement new technology that improves operations in the stores and creates new business opportunities. A digital and innovative solution that both saves time and creates a new foundation for store operation and the ability to rethink the shopping experience.
Thanks to an initiative by the Italian Minitry of Economic Development, companies in Italy can take advantage of a tax refund by investing in this kind of technology.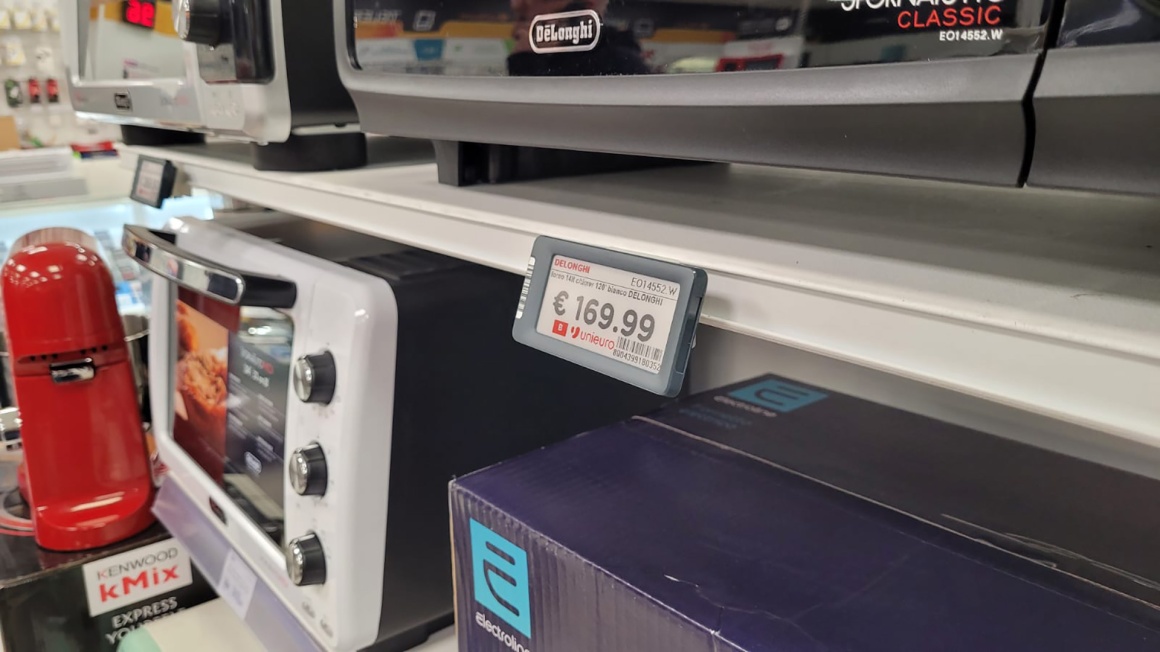 Source: Unieuro / Delfi Technologies
"Italy: Industria 4.0"
The fourth industrial revolution is transforming the world, bringing great opportunities but at the same time critical challenges. The Italian Ministry of Economic Development has launched the Industria 4.0 National Plan (I4.0), a strategy aiming at supporting industrial change through a series of conjunctional measures. The measures seek to promote investments in innovation, technology and skills development while taking into consideration principles set by the fourth industrial revolution.
The Government intends to design a framework for effective and suitable operation. The top-down approach is, however, dependent on the extent to which the entrepreneurs will take up and take advantage of proposed measures.

The pan provides a wide array of measures, collectively ensuring the foundation of an efficient framework. The strategic measures focus on innovation, competitiveness and the development of skills.
Moreover, complementary measures are put in place supporting efforts of Industria 4.0 in different areas. Altogether, the Government has earmarked €18 billion of financial funds for the purposes of the initiative.
About Unieuro
Unieuro SpA is the leader in the distribution of consumer electronics and household appliances in Italy, thanks to an omnichannel approach and many physical selling points - about 270 direct stores and about 250 affiliated points of sale.