Company News • 15.03.2023
Hibike in Germany benefits from digital price tags
German bicycle retailer uses technology by Delfi
Hibike is a German bicycle retailer with a large selection of bikes and accessories. To make it easier for customers to find information about prices and products, Hibike has chosen to implement digital price tags from the European IT company, Delfi Technologies.
Supplier

Dorfstrasse 7 – 9
24232 Schönkirchen
Germany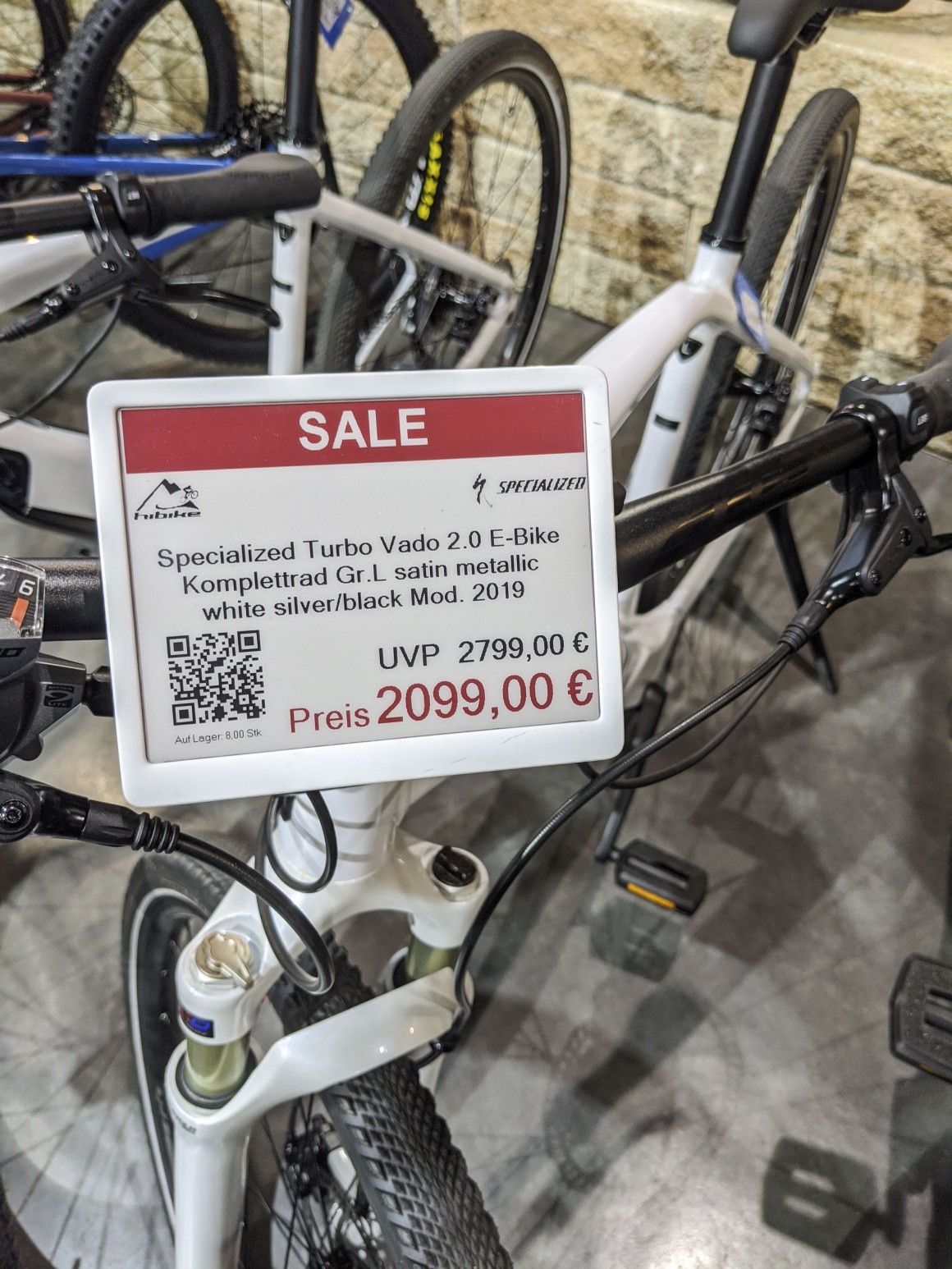 Source: Hibike / Delfi Technologies
One of the biggest benefits of digital pricing is that Hibike now can update prices in real-time without having to swap out the signs manually. This saves time and eliminates the risk of errors when changing prices. In addition, Hibike can also update product information, such as descriptions and features, in the same way.
The digital price tags can also be used to create different promotions and offers. For example, Hibike can create a promotion that is only valid for a certain period of time or a promotion that is only valid for selected products. This also gives Hibike the opportunity to stand out from competitors and attract customers with interesting offers.
A benefit for both staff members and customers
The advantages of digital price tags are many. First, they save time because they can be quickly updated with new information, allowing prices and product descriptions to be adjusted at the click of a button.
"With digital price tags, we have great flexibility when it comes to reacting to the market and making sure that our prices are always competitive", says Christan Baer, Managing Director of Hibike in Germany.
Secondly, digital price tags help improve the customer experience as they provide a more modern and technologically advanced store experience. This also makes it easier for customers to find exactly the information they need. The improved shopping experience helps to generate more sales and increase customer satisfaction.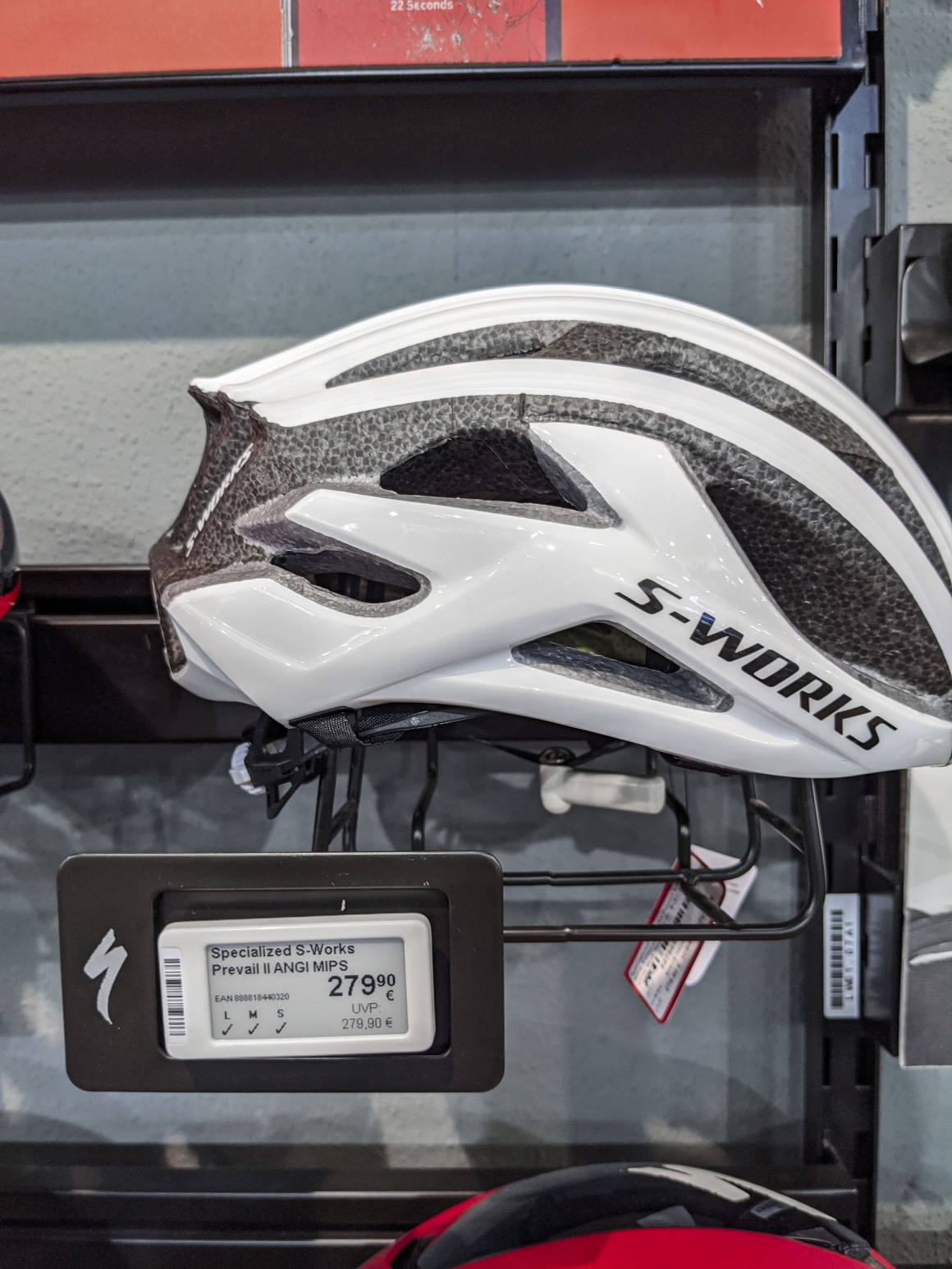 Source: Hibike / Delfi Technologies
User-friendly mobile app
Delfi Technologies' app BreeceGo makes it easy for Hibike to manage the digital price tags. The app gives the retailer the ability to associate products with price tags directly in front of each product and at the same time change the layout of the tags.
Delfi Technologies' wireless antennas communicate with the digital price tags and ensure that all prices and product information are always up to date. The antennas are robust and easy to install, and they ensure a stable and reliable communication between the digital price tags with a large range at the same time – up to 5.000 m2 per antenna.
About Hibike
Hibike is a leading German bicycle retailer that has existed since 1994. Since then, the company has developed into one of the largest bicycle retailers in Germany, offering a large selection of bikes, accessories, and clothing.
Hibike is known for their high quality and excellent customer service. Hibike stocks a wide range of bikes, including racing bikes, mountain bikes, city bikes, and electric bikes. Hibike also offers a large selection of bicycle accessories, such as helmets, lights, bike fenders, and bike bags.