Company News • 11.06.2018
The pharmacy of the future
State-of-the-art cash management leads to an increase in efficiency and security
The Kornhaus pharmacy in Leutkirch is the first pharmacy in Germany to use GLORY'S cash management system in conjunction with the Aposoft merchandise management system. The CI-10 payment solution from the cash management specialist's CASHINFINITYTM range has been in use at three cash registers in the branch since November 2017. The GLORY solution automates all cash processes, which not only reduces time-consuming routine tasks, but also ensures complete documentation of all cash register transactions. This feature will prove itself particularly advantageous in light of the German fiscal authority's recent decision to perform ad-hoc audits.
Cash remains the most popular means of payment in Germany. There are certain retail segments in which customers prefer to pay cash, including supermarkets, bakeries and pharmacies. In the German retail sector as a whole, 80 percent of POS transactions are made in cash*. Handling large quantities of cash not only involves higher costs and extra effort for retailers; storing cash also poses considerable security risks in terms of theft or counterfeiting. In pharmacies, handling cash is also a hygiene issue – especially from the customer's point of view.
Supplier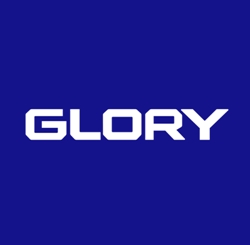 Thomas-Edison-Platz 1
63263 Neu-Isenburg
Germany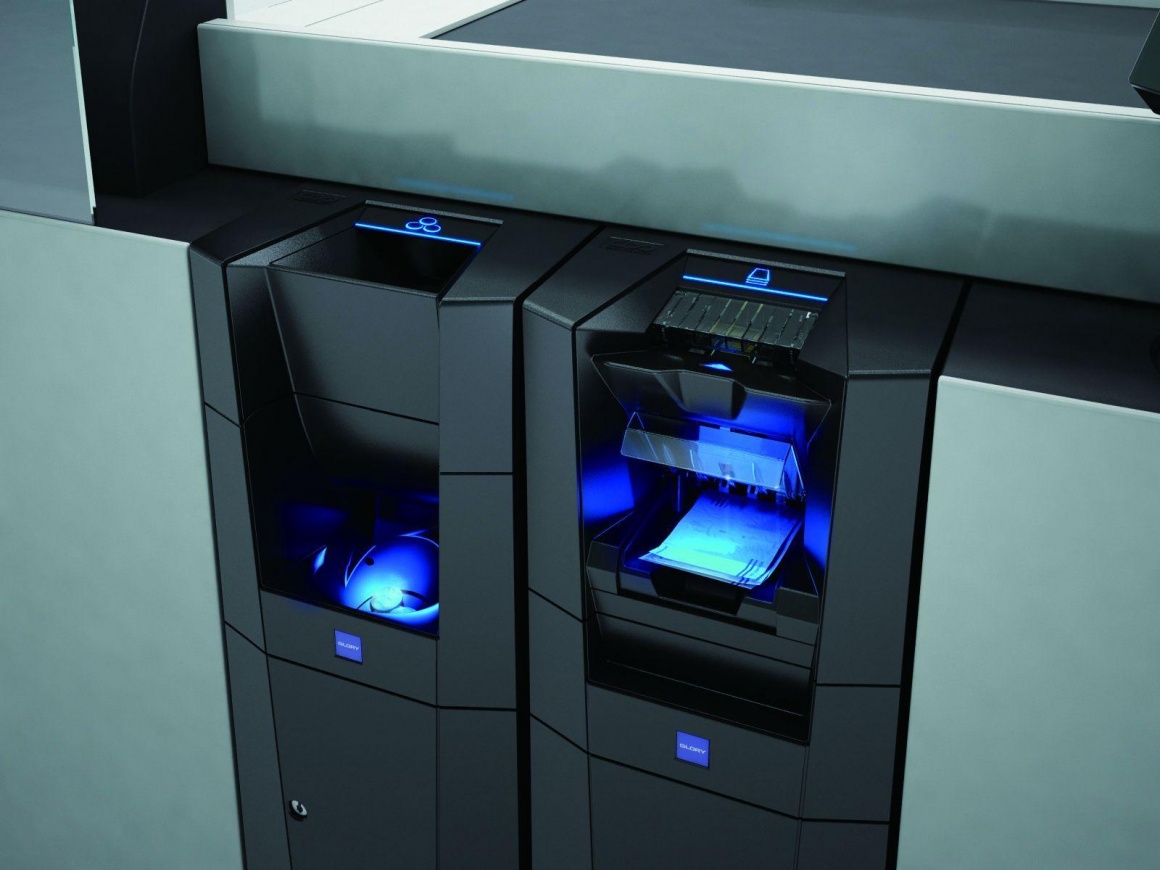 Source: Glory Global Solutions
Multiple challenges – one solution
The Kornhaus pharmacy in Leutkirch in the Allgäu region of Bavaria also faces a multitude of challenges when handling cash on a daily basis. For owner Dr. Robert Stenz, eliminating cash differences and reducing his employees' workload were decisive factors in favour of the fully automated cash register system CI-10 from GLORY.
But the CI-10 even provides solutions to everyday challenges in the Kornhaus pharmacy, such as counting cash by hand at the end of the day or complex cash box handovers. Cash is counted automatically and the push of a button is all it takes to cash up at the end of the day, which prevents errors and relieves employees of unproductive tasks such as counting money. In day-to-day business, customers' change is issued automatically and quickly, which has made differences and discrepancies in cashing up a thing of the past:
"Three months after the introduction of the GLORY solution, we are surprised at how much of a positive effect it has had on the work of our team. It has become much more relaxed, as there are no longer any cash differences," explains Dr. Robert Stenz. "Stress factors such as counting money during the transaction process simply no longer exist. The system also saves us a great deal of time at a number of steps in the process: filling the tills in the morning, handling shift changeovers and cashing up now only take a matter of minutes," concludes Dr. Stenz.
Furthermore, since 1 January 2018, pharmacies and retailers in Germany are obliged to provide a complete overview of their cash register transactions in the event of an ad hoc audit (cash register review). Additionally, it must be possible to perform a cash check at any time, should the tax officer pay an unexpected visit. Since the introduction of the GLORY solution, this is no longer a problem for pharmacy owner Dr. Robert Stenz, because the system provides a complete record of all cash register activities at the push of a button: "I am now well prepared for any ad hoc audits. In the past, an audit would mean I'd have to pore over the cash books, whereas now I can get a complete overview from the system."
The security standards in the Kornhaus pharmacy have also been raised as a result of automation. Cash is stored securely on site and protected against unauthorized access from outside. When money is deposited in the system, it is immediately checked for authenticity, thus guaranteeing that no counterfeit money is accepted.
Tailored to the branch structure, customers and employees
The flexible cash management system fits seamlessly into the existing cash desks of the Kornhaus pharmacy and can be installed to face either the customer or the employee. Its ergonomic user guidance and integrated light controls make it particularly user friendly – for customers and employees alike.
Thomas Rausch, Sales Director Germany at GLORY: "Pharmacies are a cash-intensive retail segment. Cash ties up resources in a number of process steps, which can be made available by automated cash management. The Kornhaus pharmacy is a prime example of how retailers can leverage state-of-the-art technology to make more profit from cash."
* Source: EHI Study "Card-based payment systems in retail 2017"