ebay & Co • 20.06.2017
"Support in the fight against fraudulent shoppers"
Interview with Attorney Yvonne Bachmann about the German Händlerbund eBay Study 2017
Selling products on portals like Ebay or Amazon seems to be easy at first glance. However, retailers should consider some things to be legally on the safe side. We talk with Yvonne Bachmann about pitfalls and best practice.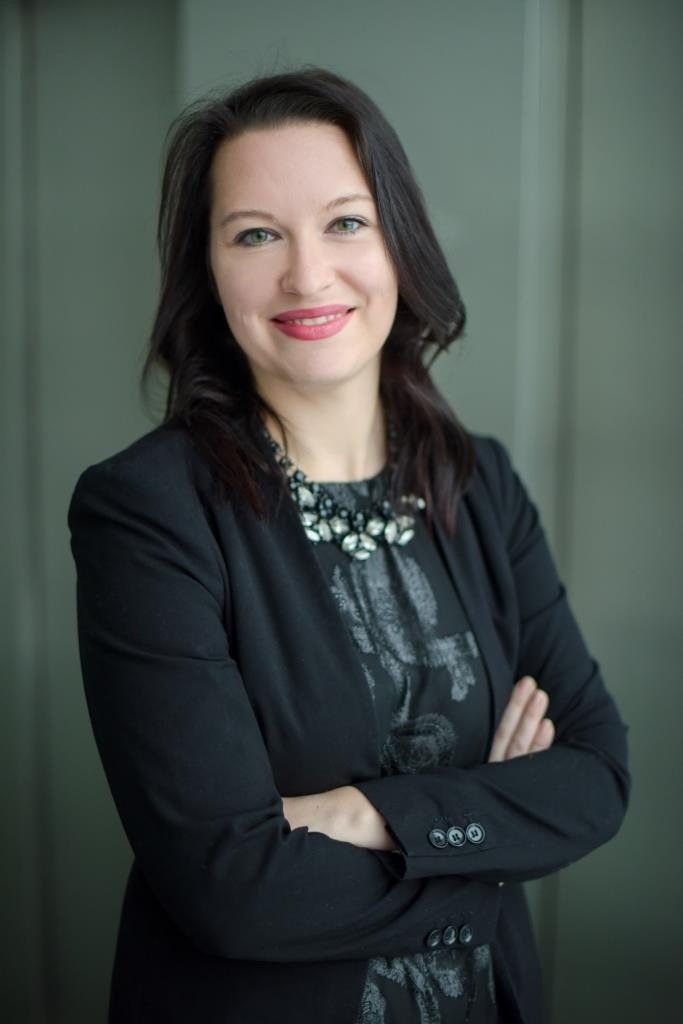 Source: Händlerbund
In the recently published eBay study by Händlerbund (English: Retail Federation), retailers criticized the lack of seller protection on eBay. What does this refer to and how could this problem be solved?
We surveyed more than 1,000 eBay sellers about their experiences with the online marketplace in our Händlerbund eBay Study 2017. While the high profile and scope of eBay are listed as great advantages, sellers state that they frequently would welcome more support from eBay. Seller protection comes into play when there are issues pertaining to unfair ratings, non-paying buyers or damaged return items. Yet while the legislator offers extensive protection for consumers and grants them many rights, online retailers barely have any recourse against the aforementioned risks. The eBay study participants primarily want more support from the marketplace in the fight against rude or fraudulent buyers. According to statements by the surveyed eBay sellers, disputes are often resolved in favor of buyers and only rarely in the interest of sellers.
What are common stumbling blocks for retailers who want to sell their merchandise on eBay?
As a retail federation (Händlerbund), we support online retailers in legal matters but also when it comes to online marketing or customer service. The most common mistakes made in the legal realm pertain to copyrights and competition law and can result in major consequences. Ebay retailers are subject to extensive reporting requirements, which along with legal information and right of withdrawal and transaction cancellation, also necessitate general terms and conditions. Legislative texts should be tailored to the offered product portfolio. For example, there are special provisions pertaining to the right of withdrawal when it comes to certain products such as food or custom-made items.
One touchy subject is product images. What is important to note in this case?
Online retailers should not be careless, especially when it comes to copyrighted images. Anyone using images from the internet without permission is infringing on copyrights and can be reprimanded with a written warning. The only alternative is member-created product images or lawfully obtained images. Brand name manufacturers, in particular, pay close attention and only let authorized retailers use their brand name and respective images. Violations are quickly punished with 4 figure fines.
To me, it is very important to view an extensive, detailed description of the items I consider purchasing online. How do retailers ensure they provide relevant information rather than create an "illusion"?
There are three reasons why it is crucial to provide a relevant and applicable product description: if product descriptions are untrue and incomplete, the legislator acts on the assumption that this is consumer deception and fraud. Item descriptions must not include anything that is not actually being sold – this also applies to product photos. In addition, detailed descriptions increase product search hit quotes and maximize the visibility of items. At the end of the day, customers are obviously pleased if they get detailed information and can be sure to have found the right item when they place their order.
How do I as a retailer make buyers feel good and safe when they shop?
A good feeling plays a big role, especially in online retail. We recommend seller seals that identify the store as legally compliant and certified and instantly communicate security to consumers. Customer reviews are ideally suited to build trust. Many customers solely rely on the ratings of other buyers when they make a purchase. That's why many positive reviews are a great asset and advertisement for someone's online store.
Are entries actually being checked? Or does eBay only act in the event of any misconduct? What happens if the retailer does not conform to the required aspects?
If sellers violate policies – even unintentionally – eBay is aware of it because certain algorithms automatically identify the mistakes plus other competitors strictly monitor their rivals and look out for and report infringements. Online retailers frequently seek our legal advice if violations have been committed and consequences are looming. More specifically, this might be the suspension of the eBay account or a warning is being issued by eBay. At any rate, this involves a lot of aggravation and costs.
Can you briefly sum up the aspects and rules retailers should best comply with when they advertise their products?
My recommendation is to get informed and communicate and to accept help. When you launch your online store, you should start with substantive legislative texts and get informed about eBay's selling basics and policies. The Händlerbund provides an information portal, seminars and a forum that address a variety of topics – for instance, returns. Our retailers get initial recommendations and subsequently compare notes with like-minded people at info events. After all, selling should –above all- be fun and result in success.
Does eBay itself offer thorough consultation services that address the specific topics we just discussed?
No, unfortunately not. Ebay rarely provides more than standard information. The site offers a customer service option for eBay retailers, which received a C rating in our study. Recently, the online marketplace also publishes video tutorials, designed to assist retailers/sellers with the technical aspects of their eBay accounts. Further assistance for online retailers is primarily available at information portals such as onlinehaendler-news.de, at workshops or in Facebook groups. The Händlerbund, the German Chamber of Industry and Commerce (IHK) or corporate consultants are also great points of contact.